NEWS
"The world expanded at the first national tournament" Interview with MORISHIGE Masato (FC Tokyo) Vol. 2 - JFA 44th U-12 Japan Football Championship
24 December 2020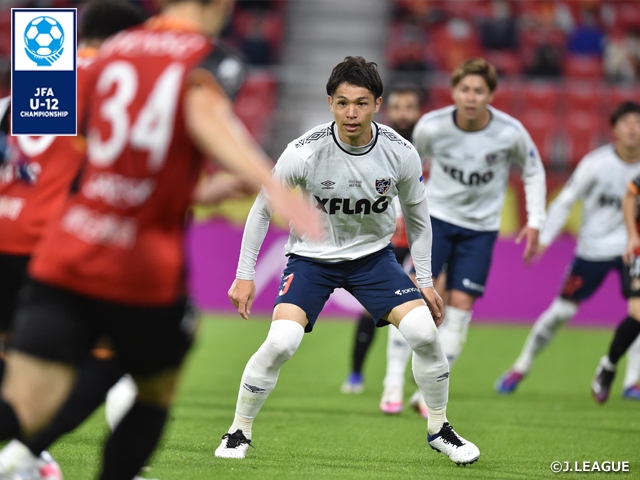 The JFA 44th U-12 Japan Football Championship is about to kick off on Saturday 26 December. Here we have conducted an interview with MORISHIGE Masato (FC Tokyo), who participated in the 23rd tournament as a member of Hiroshima Koyo FC.
Interview conducted online: Tue. 15 December 2020
――Which position did you play during primary school?
MORISHIGE I was a striker that scored a lot of goals. At Hiroshima Koyo FC, TAKAYANAGI Issei (currently plays for Okinawa SV) was a year older than me, and when I was in fifth grade, he was the team's ace striker. His shots would always find its way into the goal and he was an absolute "monster." There were other good players on our team, and we all inspired each other to work hard and improve ourselves. That competition within the team really helped me become who I am today.
――You played in the 23rd U-12 Japan Football Championship. What was your honest reaction at your first ever national tournament?
MORISHIGE I remember being completely shocked to find out that there were so many good players in the same age group. They all looked so mature and for the first time in my life, it felt like the world expanded in front of my eyes.
――Your team won three consecutive matches to advance through the second round.
MORISHIGE We managed to win the first round, but we faced Verdy Junior at the second round, and they were just too strong. I remember thinking, "What is going on?" They had players like MORIMOTO Takayuki (currently plays for AEP Karagiannia), MIHARA Naoki, TSURUMAKI Kento, and KIYAMA Kohei (currently plays for Fagiano Okayama), and they were just unbelievably strong.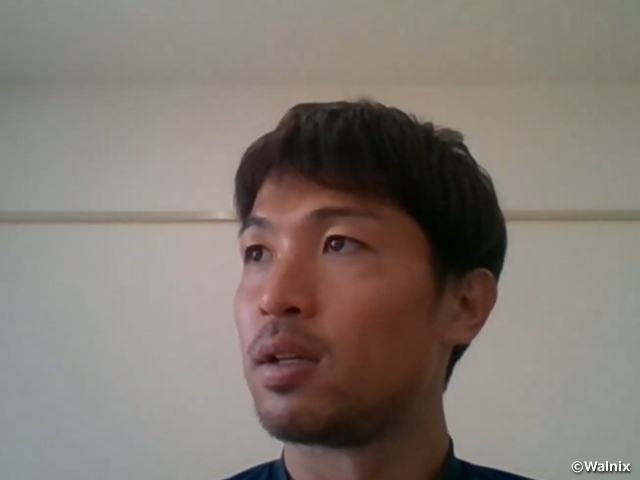 ――Did anything change in yourself after attending the national tournament?
MORISHIGE At the time, I was just busy playing football, so I don't know if my mentality ever changed, but it definitely made me recognise the top players in the nation. When I advanced to junior high school and joined Sanfrecce Hiroshima Junior Youth, reaching the top level became my new goal.
――Back then, the tournament was played 11-a-sdie, but since 2011, the tournament is now played 8-a-side. The pitch and goal size has changed accordingly. What are the merits of playing 8-a-side football?
MORISHIGE It feels like it is between playing futsal and football. You would get more opportunities to touch the ball, so in that aspect, I personally think that it is suited for the U-12 category. The rules have been modified to fit the U-12 category, so I think it was a good call to change the format.
――Due to the effect of COVID-19, this year's JFA Vermont Cup 30th U-12 Japan Futsal Championship has been cancelled and many regional leagues are also being held in a reduced scale. What would you tell these U-12 players who are now being restricted from play football?
MORISHIGE Rather than playing alone, I think it is more fun to play football with teammates, and it was painful for us adults to not be able to play football during this pandemic, so it must have been even more painful for primary school students. However, it also gave us the opportunity to think of what we can/should do within the given circumstance, and that experience should be useful in the future, when they proceed onto the junior high school, high school, college, and professional level. There is no correct answer in football, and we must make our decisions based on the given situation, so in that sense, there is something in common with the current situation. We are still not through this difficult time, but we must stay positive and think of what we can do within our power.
――Lastly, can you give a message to the players attending this tournament.
MORISHIGE There are so many great players in the country, so please give your best efforts to compete against those players. Even if you lose, use that bitter experience as motivation and try to become a better player at the junior high and high school category. Playing to win the title is one thing, but I hope the players will make the most of this tournament experience by reflecting on themselves to acknowledge their strengths and weaknesses and use that new findings to become a better player.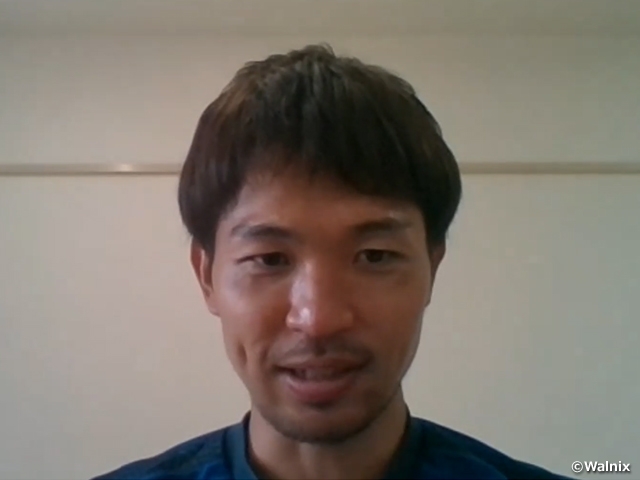 JFA 44th U-12 Japan Football Championship
Tournament duration: Sat. 26 - Tue. 29 December 2020