NEWS
Japan Beach Soccer National Team OBA Takaaki joins Spanish club on a loan
06 May 2022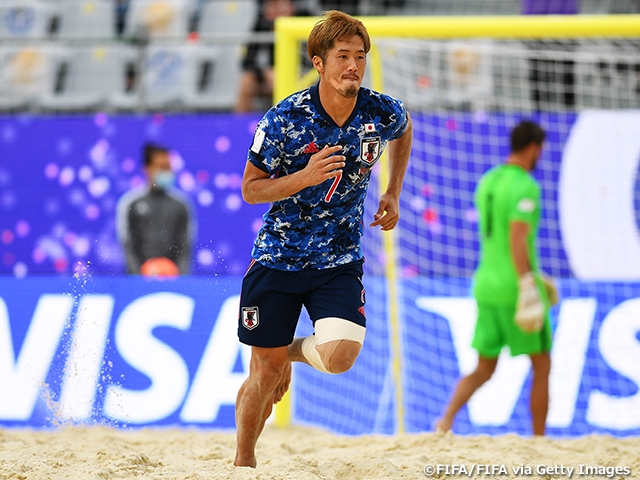 It has been announced that OBA Takaaki (Loewe Yokohama), who started every match for the Japan Beach Soccer National Team at the FIFA Beach Soccer World Cup Russia 2021™ and contributed to the team' s second place finish, has signed a loan deal with Atletico Torroxeno Interplayas, a beach soccer club in Malaga, Spain.
Oba received an offer from the club's coach and will be leaving Japan today, 6 May, to join the club on the following day, 7 May, so that he can play in the Spanish Beach Soccer League, which runs from 12 May to 19 June.
Player stats of OBA Takaaki
・100 caps, 63 goals with the Japan Beach Soccer National Team *As of 6 May 2022
・4 appearances in the FIFA Beach Soccer World Cup™: Portugal 2015, Bahamas 2017, Paraguay 2019, Russia 2021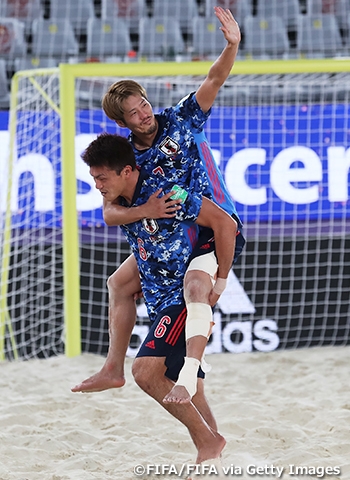 Player's Comment
OBA Takaaki (Loewe Yokohama)
I received an offer from a team in the Spanish second division to play abroad for a short period of time. I have had the opportunity to play in Brazil and Italy in the past, but I was more of a trainee in those occasions. This time, I was asked to join the team as reinforcement to help the team, which gives me a different sense of urgency. Having lost in the final of last year's FIFA Beach Soccer World Cup Russia 2021™, we were reminded how hard it is to become the world's number one team. I see this move as a valuable opportunity, as I still have to improve as an individual. Although the team is in the second division of the Spanish league, they consist of players representing various countries, so I would like to contribute to the team's promotion to the first division, while actively challenging myself from the daily training sessions.
Once returning back to Japan, I would like to pass on what I have experienced to my colleagues, help raise the overall level, and give back to the team in order to achieve our new goal of winning the World Cup. I also want to make beach soccer accessible to a wider audience.