NEWS
From Pitches in Asia – Report from JFA Coaches/Instructors Vol. 68: OTSUKA Ichiro, Head Coach of the Mongolia National Team & U-23 National Team
09 September 2022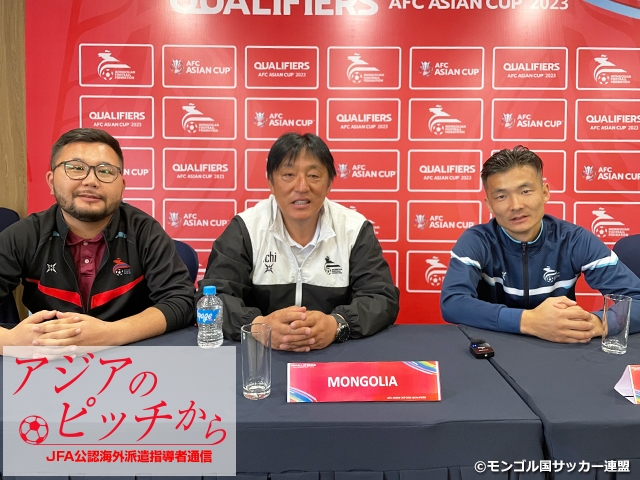 Daily football activities
I arrived in Mongolia in mid-January 2022 and was briefed on the annual schedule upon my arrival. My first task was to visit each club and ask for their cooperation in the national team activities.
In the selection process for the national team's technical staff, I recruited an assistant coach named TULGAA, who speaks Japanese and was introduced to me by the former head coach. I interviewed him to obtain information about the national team's past activities and about the players.
It took about a month to select the coaching staff, and we started training on 1 March for about a week. We called-up many players based on a large list, mainly consisting of those who were selected in the previous national team activity, for the friendly matches scheduled in mid-March. However, we were only able to secure nine players due to various circumstances and had to leave for our Laos tour at the end of the month in a very hectic state of affairs.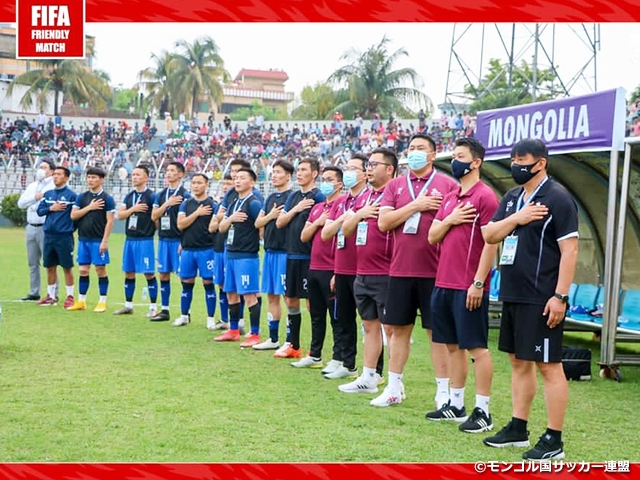 Differences in overseas lifestyle, culture, and environment
Because winters are long in Mongolia, the players' trainings are mainly based on futsal, and my impression was that many of them had good skills in tight spaces but lacked spatial awareness skills. On the other hand, physically, the team had many tall and fast players , which I felt could be a great advantage for the team.
The average monthly income in Mongolia is approximately 30,000 yen. Many of the players have a day job and football is more of a side job, so work often prevents them from attending training sessions.
I personally had the most difficulty adjusting to the change in climate. In January the temperature drops to minus 30℃. Even in March and April, there could be warm days and snowy days, and these temperature changes can be very hard on the body.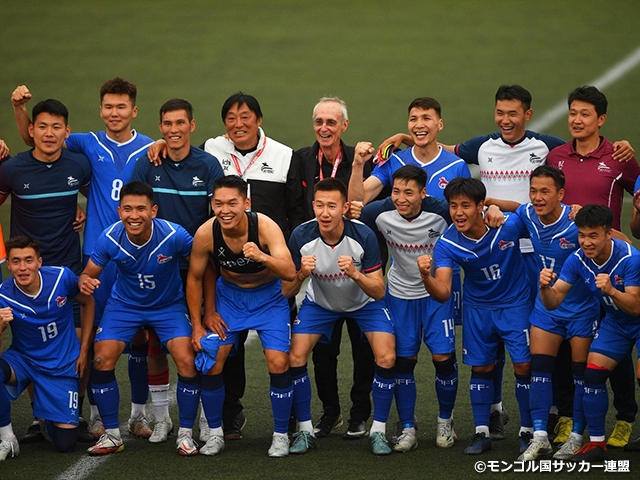 AFC Asian Cup 2023™ and FIFA World Cup 2026™ Qualifiers
My first match as head coach was the friendly against Laos at the end of March, which attracted a crowd of 15,000 and gave the team a taste of an international match atmosphere. We lost 0-1 to Laos and drew 0-0 with Bangladesh.
In the final round of the AFC Asian Cup 2023™ Qualifiers in June, the team lost 1-0 to Palestine and the Philippines, who are both ranked higher than Mongolia in the FIFA rankings but managed to secure our first win in the final match against Yemen, 2-0. In this match, a young player who plays in Slovakia took on a key role by scoring two goals and we were able to win the match with a total team effort.
Our next goal is to advance through the first round of the FIFA World Cup 2026™ Qualifiers. The qualifier is scheduled to take place in October of next year and we will do our best so that we can face Japan in the second round.