NEWS
Competition to determine the best futsal team in the U-18 age group to be held - JFA 9th U-18 Japan Futsal Championship
02 August 2022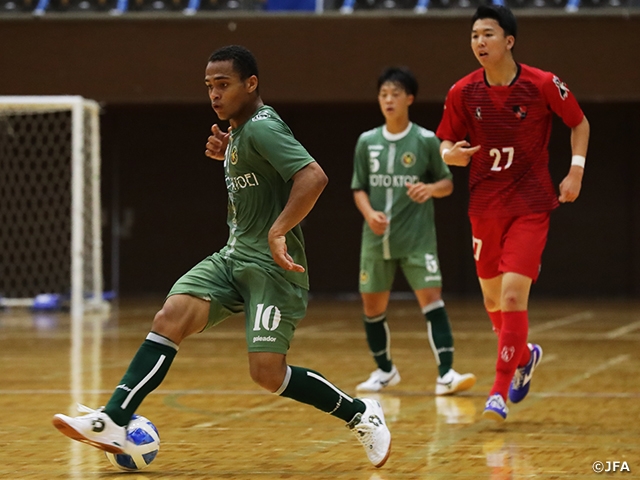 The JFA 9th U-18 Japan Futsal Championship will be held in Saorina (Mie Prefecture) from Thursday 4 to Sunday 7 August. 16 teams who have won the regional qualifiers will gather to fight for the national title.
The previous tournament, which was held in Kyoto for the first time, saw Kyoto Kyoei Gakuen High School, the host team, win the final 7-5 against Bardral Urayasu Tercero, an affiliate of the F.League side Bardral Urayasu, to claim the national title in their first tournament appearance.
Many players from this tournament have gone on to the J.League and F.League. MORI Gensuke, who contributed to Pescadola Machida U-18's championship campaign in the sixth edition of the tournament, played in last year's FIFA Futsal World Cup Lithuania 2021™ as a member of the Japan Futsal National Team. There is a good chance that we may see more players coming out of this tournament who will wear the Japanese flag in the future and compete at the world's highest stages.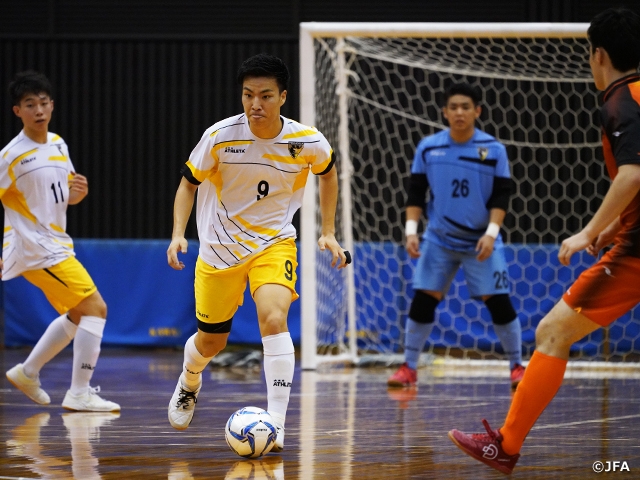 Another aspect to keep an eye on is the match-up between the high school football teams and the futsal teams. In the previous edition of the tournament, Kyoto Kyoei Gakuen, a football team, won the championship (sixth edition), and Pescadola Machida is the only futsal team to have claimed the title in the past.
However, this year's tournament will feature a number of futsal teams who have the potential of winning the title, including affiliates of the F.League such as Pescadola Machida U-18 (Kanto1/Tokyo), Fugador Sumida Falcons (Kanto2/Tokyo), SBFC Londrina U-18 (Kanto3/Kanagawa), Nagoya Oceans U-18 (Tokai/Aichi), Shriker Osaka U-18 (Kansai/Osaka), and a high school futsal team, Seiwa Gakuen High School Futsal Team (Tohoku/Miyagi). In Group C in particular, Nagoya, Osaka and Machida are all in the same group, making it a battle that F.League fans cannot take their eyes off.
The fact that Sakuyo High School, who have been a regular participant of this tournament since the first edition, and Teikyo Nagaoka High School, who have won the most titles, failed to qualify for this year's tournament is also a notable aspect to keep in mind. Meanwhile, there are only a handful of first-time participants, with Sangawa High School (Shikoku/Kagawa), a participant in the first edition, and Hokkaido Kushiro High School (Hokkaido2), runners-up in the second edition, are both making their return to the national championships after a long absence. It will be interesting to see how these teams will make use of their previous experiences.
Stay tuned for exciting matches featuring the up and coming young footballers of Japan.
JFA 9th U-18 Japan Futsal Championship
Tournament Dates: Thu. 4 - Sun. 7 August 2022
Tournament Venue: Saorina (Mie)