NEWS
JFA 22nd O-60 Japan Football Tournament kicks-off on 18 June
17 June 2022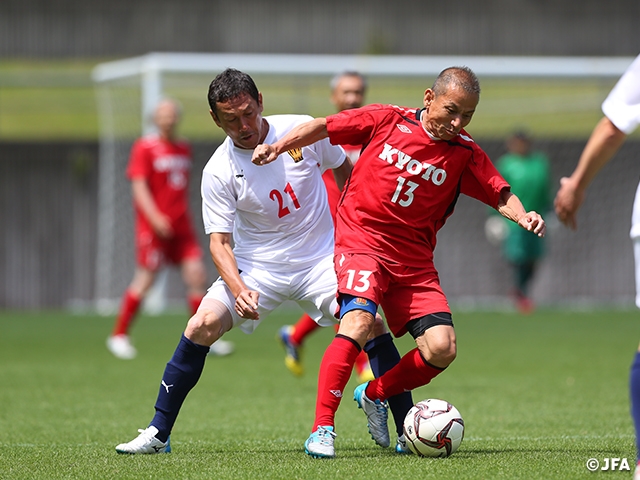 The JFA 22nd O-60 Japan Football Tournament will be held from Saturday 18 to Monday 20 June in Matsuyama, Ehime Prefecture. This is the first time the event has been held in three years since 2019, as the 20th and 21st tournaments were cancelled due to the spread of COVID-19.
The 16 teams selected from nine regional football associations and other organisations will be divided into four groups of four teams to compete in a round-robin group stage, with the first-place team from each group advancing to the final round.
In Group A, Kyoto O-60 (Kansai/Kyoto), winners of the 19th tournament, are likely to lead the pack in the race for the top spot. In the tournament held three years ago, Kyoto went through the group stage with three wins, winning the semi-final on penalties and the final 1-0. It will be interesting to see if they can show that same competitive spirit in this tournament. In a group that includes the defending champions, 39ersFC Ehime (Ehime), representing the host city in their third year of existence and playing in their first national competition, are among the teams that will be up against them.
Group B brought together established teams including Chiba Shijyukara SC (Kanto2/Chiba), who have won this tournament twice and finished as runners-up once, Muroran Senior 60 SC (Hokkaido1) and Miyagi Phoenix SC (Tohoku2/Miyagi), both of whom have finished as runners-up.
Group C will be led by Fukuoka Tobiume 60 SC (Kyushu/Fukuoka), featuring a number of members who have won the JFA O-50 Japan Football Tournament title twice. Iwate Prefecture Select Team 60 (Tohoku1/Iwate), Aichi Select 60 (Tokai2/Aichi) and Tottori Prefecture Senior 60 (Chugoku/Tottori), will be looking to advance to the final round from this group.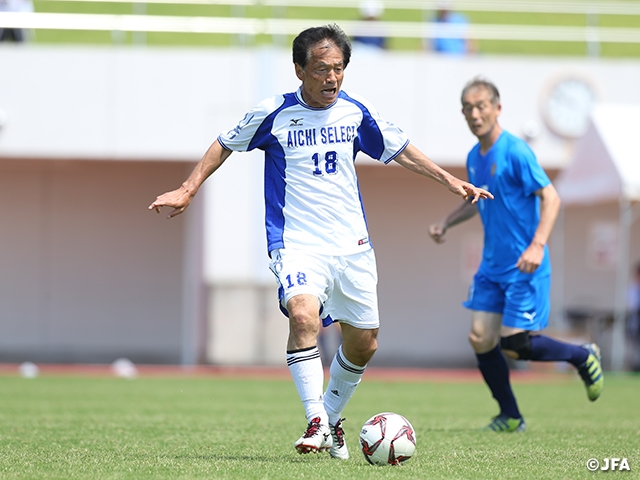 Group D is made up of teams that have never reached the final, but there have been many cases where a team gains momentum in the group stage and goes on to win the national title. Among them, Shibuya FC Middle 60 (Kanto1/Tokyo), who won through the Kanto qualifiers, which were packed with strong teams, is a force to be reckoned with. In the past, the Kanto representatives have won the title three times, so they are definitely a team to keep an eye on.
Which team will be crowned as this year's national champions of the O-60 category? Please stay tuned for three days of hotly contested competition.