NEWS
The JFA 21st O-50 Japan Football Tournament to kick-off on 25 June
24 June 2022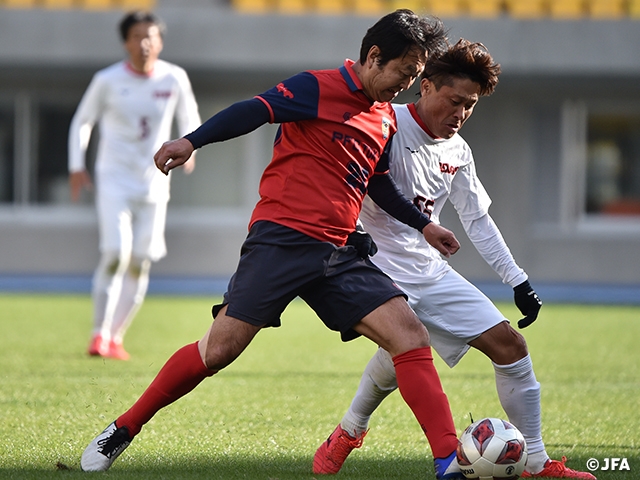 The JFA 21st O-50 Japan Football Tournament is about to kick-off on Saturday 25 June. This year the national tournament to determine the champions of the O-50 category will take place in Ichihara, Chiba.
Last year, due to the COVID-19 pandemic, the tournament was postponed from the originally planned June to November, but this year the tournament will be able to take place at the same time as in the previous years. To be eligible to compete, players must have been born before 1 April 1973. The national champions among teams registered under the JFA "Senior" category will be decided over the next three days.
The 16 teams, who have won through regional qualifiers, are divided into four groups to play in a round-robin group stage. The first-place team from each group moves on to the knockout round to compete for the top spot.
FC Funabashi 50 (Host/Chiba) will be entering as the representative of the host city but has shown its ability in last year's competition. In the last tournament, the team was the second representative of the Kanto region, which is home to some of the strongest teams in the country, and despite being grouped with Hyogo SC, a former national champions, they came close to reaching the finals with a record of one win and two draws. They will be the team to watch out for in Group A.
In Group B, T-Dreams 50 (Kanto3/Tokyo), known for their success in the O-40 category, are grouped with Real Kansai (Kansai/Osaka) and Kagawa FC 50 (Shikoku1/Kagawa).
Group C features tournament regulars, Alfoot Azumino Senior (Hokushinetsu/Nagano) and Yamanashi Masters (Kanto1/Yamanashi), who both finished second in the group stage last tournament, so they must be extra motivated to make it through to the finals this year.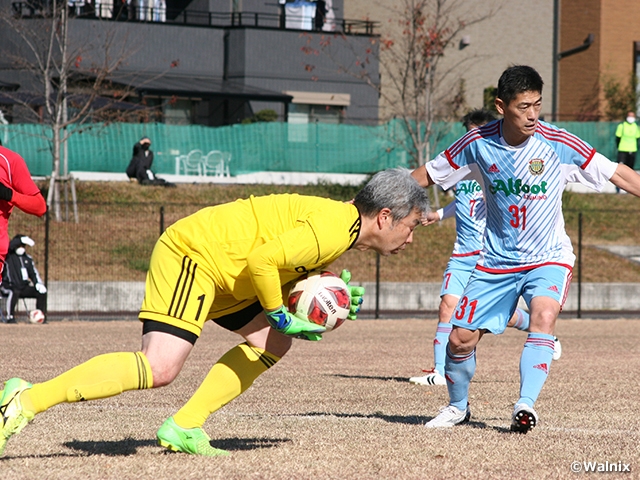 Two of the most well-known clubs of this category, Club Compass Nagoya (Tokai/Aichi) and Fukuoka Tobiume Senior SC (Kyushu1/Fukuoka) will square off in Group D. Club Compass will be seeking to better their runners-up finish from two years ago, while Fukuoka Tobiume will try to win their third national title in six years.
Please stay tuned for the exciting senior football matches, which have been improving year by year.
JFA 21st O-50 Japan Football Tournament
Dates: Sat. 25 - Mon. 27 June 2022
Venue: Ichihara Suporeku Park (Chiba)