NEWS
Japan Futsal National Team squad - UAE Tour (3/27-4/2)
25 March 2022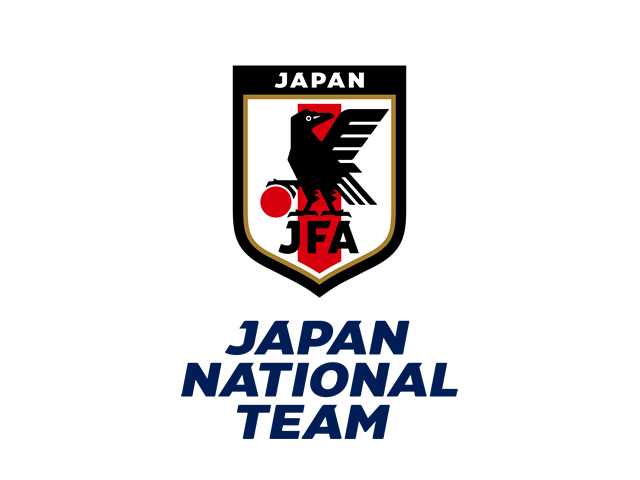 Staff
Coach: KOGURE Kenichiro (JFA National Coaching Staff)
Assistant Coach: TAKAHASHI Kensuke (JFA National Coaching Staff)
Assistant Coach: SUGA Takehiro (JFA National Coaching Staff)
GK Coach: UCHIYAMA Keitaro (JFA National Coaching Staff)
Physical Coach: BABA Motonori (JFA National Coaching Staff)
Squad
GK
KUROMOTO Guilherme (Tachikawa-Fuchu Athletic FC)*
TAKAMI Masataka (Shriker Osaka)
FP
ALA CREPALDI Vinicius (Pescadola Machida)
ALA YOSHIKAWA Tomoki (Nagoya Oceans)
FIXO OLIVEIRA Arthur (Nagoya Oceans)
ALA/PIVO ARAI Yusei (Tachikawa-Fuchu Athletic FC)
PIVO HIRATA Neto Antonio Masanori (Nagoya Oceans)
FIXO UEMURA Atsuya (Tachikawa-Fuchu Athletic FC)
FIXO SAITO Hyuga (Shriker Osaka)
ALA TSUTSUMI Yuta (YSCC Yokohama)
PIVO MOTOISHI Takehiro (Pescadola Machida)
PIVO MORI Gensuke (Pescadola Machida)
ALA KANAZAWA Sora (Tachikawa-Fuchu Athletic FC)
ALA HARADA Kokoro (Pescadola Machida)
*First call-up to Japan Futsal National Team
Additional Call-up (3/28)
UCHIDA Shunta
FP/ALA Club: Burela FS (ESP)
※In order to prevent the spread of COVID-19, all trainings will be held behind closed doors.
※Players and staffs are asked to refrain from responding to requests for autographs, handshakes, photographs, etc.
We ask for your kind understanding and cooperation.
Comments
KONISHI Teppei, JFA Futsal Technical Director
Our focus has been on strengthening the team through international matches, and we have always sought matchmaking with other national teams, while keeping an eye on the situation surrounding the pandemic. Contacts were made with the UAE and Saudi Arabia, and thanks to a combination of good fortune, we were able to arrange matches with the West Asian powerhouses. We would like to thank the F.League, the clubs, each of the JFA departments and, above all, the United Arab Emirates Football Association for their cooperation. For us, the main objective is to strengthen the team ahead of the AFC Futsal Asian Cup Kuwait 2022™, which starts at the end of September. With this being the first international match since coach KOGURE Kenichiro took over, we aim to improve the overall level of the players and the team through the competition within the team and against the opponents. The Japan Futsal National Team aims to achieve a top eight finish or better at the 2024 FIFA Futsal World Cup™. As a first step towards the World Cup, we will win this year's AFC Futsal Asian Cup, and take on each of the Japan Futsal National Team's activities to bring energy to the entire football family.
KOGURE Kenichiro, Head Coach of Japan Futsal National Team
The staff and I are thrilled to finally be able to shape the team through international competition, something we have been waiting for as a team. We need to be able to show our strength in the face of long-distance travel and short preparation periods and strengthen our team by repeating this process. This is going to be a tour with great significance. For this tour, 14 players were selected based on their performances in the final stages of the F.League, the Japan Futsal Championship, and the Japan Futsal National Team activities held in December and January. Many of the players will be playing their first international match as a member of the Japan Futsal National Team, and we hope to develop the team by winning matches.