NEWS
Top teams to clash in both EAST and WEST! - Prince Takamado Trophy JFA U-18 Football Premier League 2022
28 April 2022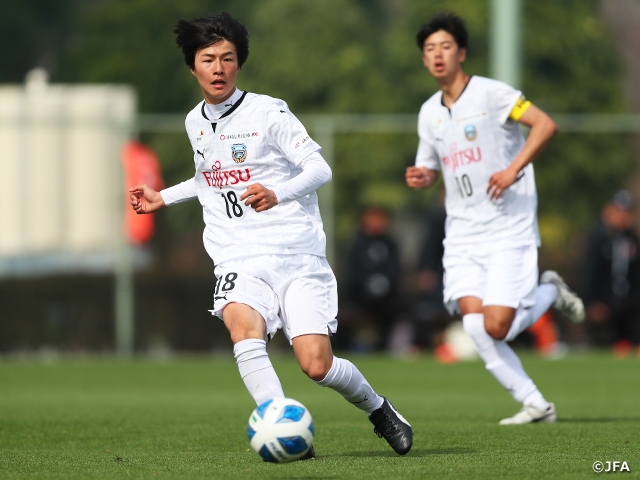 The fifth sec. of the Prince Takamado Trophy JFA U-18 Football Premier League 2022 will take place on Saturday 30 April and Sunday 1 May.
EAST
Third place Aomori Yamada High School (Aomori) will go head-to-head against league leaders Kawasaki Frontale U-18 (Kanagawa). Aomori Yamada's winning streak ended at three after they suffered a loss to JFA Academy Fukushima U-18 (Shizuoka) last week, as the Aomori side dropped from first to third place. Kawasaki on the other hand, are coming off a victory over Yokohama F.Marinos Youth (Kanagawa) in the Kanagawa derby to claim the top spot. This match between two teams with distinct styles is one of the most enticing fixtures of the week.
Despite losing to Aomori Yamada in the second sec., FC Tokyo U-18 (Tokyo) have bounced back to win back-to-back matches to claim second place. Their offence is led by KUMATA Naoki (#9), who sits in second place in the goal ranking with five goals, but the team has also shown their versatility, as seven other players have scored a goal apiece in the first four matches. Their opponent Kiryu Daiichi High School (Gunma) have played two matches thus far and hold a record of a draw and a loss. It will be interesting to see if the Tokyo side can make a case for themselves for the title race, or if the Premier League debutant can claim their first win in the league.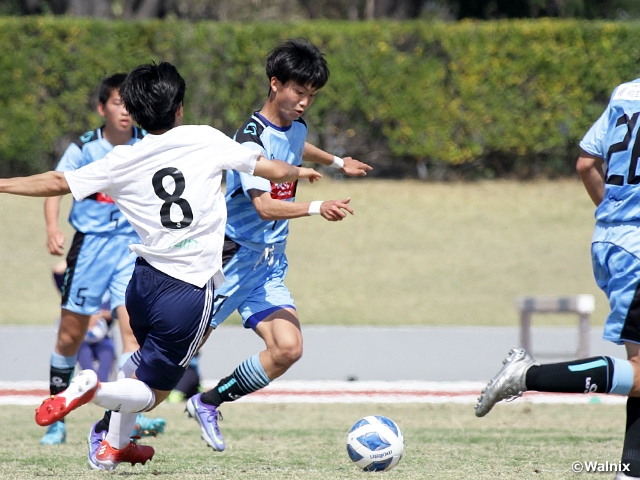 AC Fukushima, who denied Aomori Yamada from their perfect start to the season, will square off against Maebashi Ikuei High School (Gunma). Currently ranked sixth in the league, a win here will keep AC Fukushima in contention for the title race. Sitting in fifth place with a record of two wins and a loss, Maebashi Ikuei have gotten to a good start in their first ever season in the Premiere League. Led by their ace KOIKE Naoya (#9), who has marked five goals thus far, the team will seek to improve their record against an opponent who is also seeking to enter the top four of the league.
Elsewhere, four of the J.League academy sides will clash against each other, as Omiya Ardija U18 (Saitama) and Yokohama FC Youth (Kanagawa), Kashiwa Reysol U-18 (Chiba) and Yokohama FM are scheduled to play, while two high school sides from Chiba, Funabashi Municipal High School (Chiba) and Ryutsu Keizai University Kashiwa High School (Chiba), will go head-to-head.
WEST
In the WEST, Shizuoka Gakuen High School (Shizuoka), are currently leading the pack. Last week's draw against Shimizu S-Pulse Youth (Shizuoka) saw their winning streak end at three, but the high school side remains undefeated in their first ever season in the Premier League. They will face Nagoya Grampus U-18 (Aichi), who trails the league leaders by four points. Holding a record of two wins and a loss, all three of their matches ended with a goal margin, showing the competitive nature of the Nagoya side, and it will be interesting to see how they will play against Shizuoka Gakuen this week.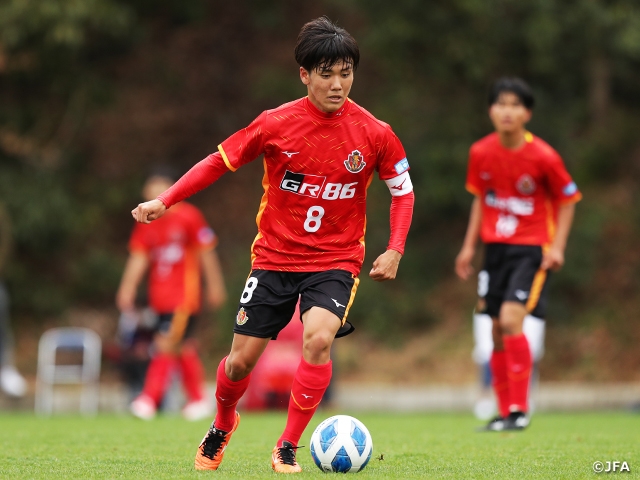 Second place Sagan Tosu U-18 (Saga) will play an away-match against Sanfrecce Hiroshima FC Youth (Hiroshima). The Kyushu side has scored nine goals while conceding just two in their first four matches, showing how well they are playing so far in the season. They will be facing the defending champions Hiroshima, who has struggled dearly to start the season, holding a record of a draw and three losses. However, Hiroshima have not been playing bad, making them a force to be reckoned with, despite having only one point under their belt.
The fixture between two of the league's top contenders, Cerezo Osaka U-18 (Osaka) and Jubilo Iwata U-18 (Shizuoka), is another fixture to keep an eye on. Despite playing only three matches, C. Osaka have scored the most goals in the league thus far with 13 goals. Their ace KINOSHITA Shinosuke (#11) has scored back-to-back hat-tricks to top the scorers ranking. Iwata on the other hand, hold a perfect 3-0 record since the start of the season, and we will see if they can keep the perfect record going against a very attack minded Cerezo side.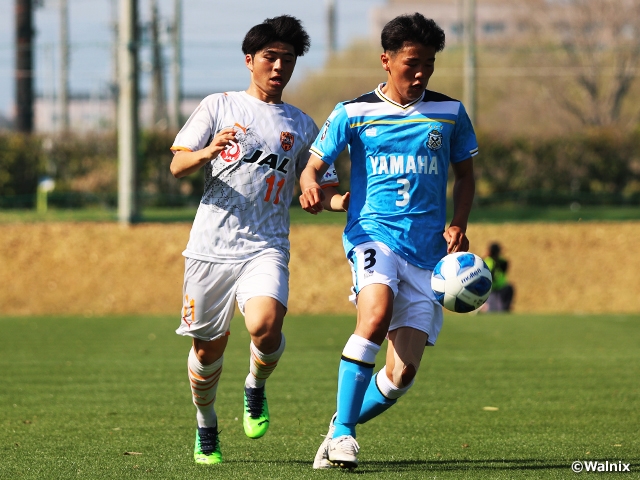 Elsewhere, two of the Osaka sides, Gamba Osaka Youth (Osaka) and Riseisha High School (Osaka) will clash, while Higashi Fukuoka High School (Fukuoka) and Vissel Kobe U-18 (Hyogo), Shimizu and Ozu High School (Kumamoto) are scheduled to face each other.
Prince Takamado Trophy JFA U-18 Football Premier League 2022
League Duration: Sat. 2 April - Sun. 4 December 2022