NEWS
Top three finishers of the Nadeshiko League to enter from the second round! - Empress's Cup JFA 44th Japan Women's Football Championship
01 December 2022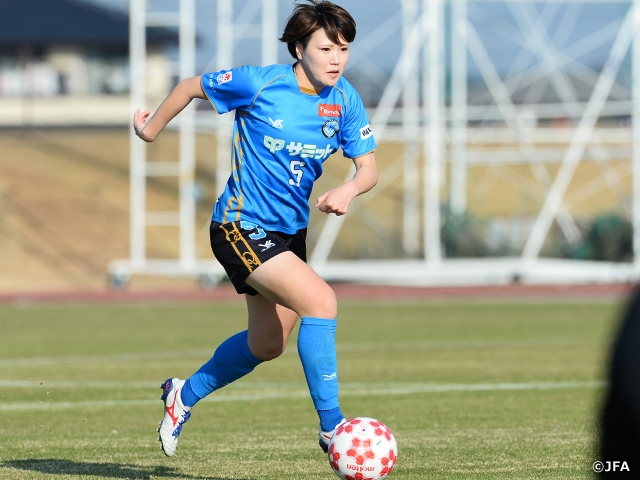 The second round of the Empress's Cup JFA 44th Japan Women's Football Championship will take place at various venues across the country on Saturday 3 and Sunday 4 December.
In the first round matches played on Saturday 26 and Sunday 27 November, first division sides of the Nadeshiko League, such as Orca Kamogawa FC (Nadeshiko 1/Chichiwa) and Cerezo Osaka Sakai Ladies (Nadeshiko 1/Osaka), made their way into the second round. However, Bunnys Gunma FC White Star (Nadeshiko 1/Gunma) and Nittaidai SMG Yokohama (Nadeshiko 1/Kanagawa) were eliminated by Waseda University (Kanto 2/Tokyo) and FC Fujizakura Yamanashi (Kanto 7/Yamanashi) respectively.
It will be interesting to see if these two regional representatives can win back to back matches against first division teams of the Nadeshiko League, as Waseda University will be up against Asahi Intecc Loveledge Nagoya (Nadeshiko 1/Aichi), and Fujizakura Yamanashi against NHK Spring Yokohama FC Seagulls (Nadeshiko 1/Kanagawa) in the second round.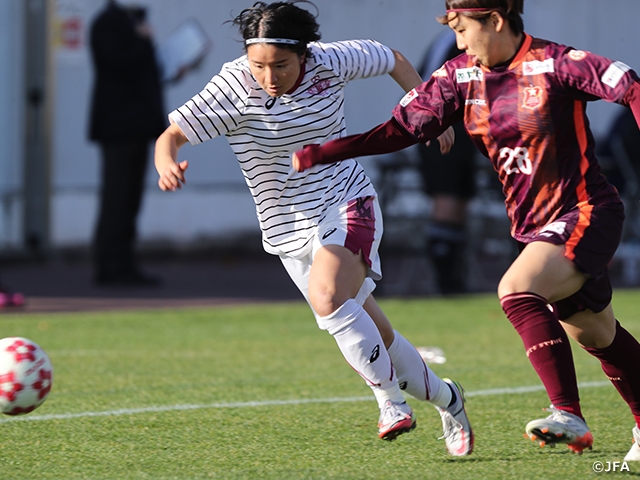 The top three finishers of the Nadeshiko League will enter the tournament from the second round. League champions Sfida Setagaya FC (Nadeshiko 1/Tokyo) will play Viamaterras Miyazaki (Kyushu 1/Miyazaki). Viamaterras Miyazaki is a newly founded club in 2020 with the aim of entering the WE League, but in its second year of existence the team competed in the Empress's Cup last year. After losing to Diosa Izumo FC in the first round last time out, the Miyazaki side got their first win in the Empress's Cup last week, defeating Tokyo International University (Kanto 3/Saitama) 4-0 in the first round. The match between the up-and-coming team and Sfida Setagaya is sure to be a spectacular one.
Iga FC Kunoichi Mie (Nadeshiko 1/Mie), who finished second in the Nadeshiko League, will play Tokiwagi Gakuen High School (Tohoku 1/Miyagi) and AS Harima Albion (Nadeshiko 1/Hyogo), who finished third, will play Fujieda Junshin High School (Tokai 2/Shizuoka). In the first round, Tokiwagi Gakuen defeated FC Imabari Ladies (Shikoku 1/ Ehime) and Fujieda Junshin defeated Nadeshiko League Division 2 side Fukuoka J. Anclas (Kyushu 3/Fukuoka) to reach the second round. It will be interesting to see if the high school sides can win back-to-back matches against senior sides.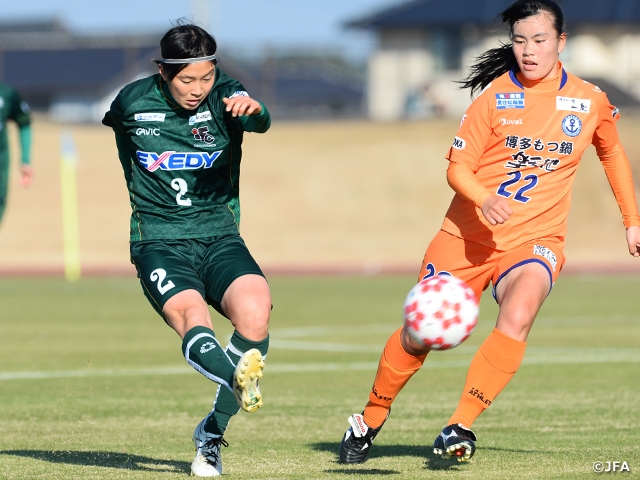 There are two more rounds before the WE League teams enter the competition. Please stay tuned for more intense action in the Empress's Cup.
Empress's Cup JFA 44th Japan Women's Football Championship
Tournament Duration: Sat. 26 November 2022 - Sat. 28 January 2023
【1st Round】Sat. 26, Sun. 27 November
【2nd Round】Sat. 3, Sun. 4 December
【3rd Round】Sat. 10, Sun. 11 December
【4th Round】Sat. 17, Sun. 18 December
【Quarterfinals】Sun. 15 January 2023
【Semi-Finals】Sun. 22 January 2023
【Final】Sun. 28 January 2023