NEWS
【Reflecting on the AFC Asian Qualifiers】Interview with Mr. MATSUI Daisuke "Fight without fear"
06 November 2021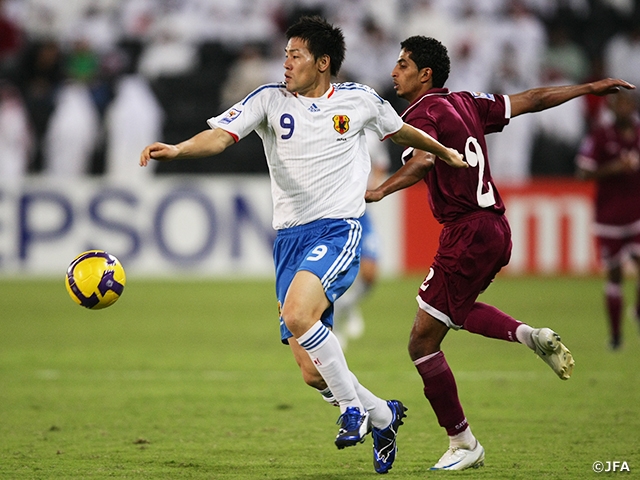 In this interview series "Reflecting on the AFC Asian Qualifiers," we talked to players who played in the final round of the FIFA World Cup Asian qualifiers as a member of the SAMURAI BLUE (Japan National Team). In this second interview, we talk to MATSUI Daisuke, who played for the Japan National Team for nine years, including at the 2010 FIFA World Cup South Africa™, and now plays futsal for YSCC Yokohama.
*This interview was conducted online on 28 October 2021.
――Japan holds a record of two wins and two losses after playing four matches in the AFC Asian Qualifiers (Road to Qatar). As a former player of the Japan National Team, what do you think of the team's current performance?
MATSUI They just need to finish in second place in order to get through the group stage, so to be honest, I am not worried about them. However, they have lost two matches early in this round, so they will need to play with a sense of urgency and try to show their true colours. What concerns me is the lack of goals. I think the offence could start clicking just by changing the combination of the front line, and perhaps lining up speedy attackers like FURUHASHI Kyogo and ASANO Takuma could be an option.
――Japan won the fourth match by scoring two goals against Australia.
MATSUI The match against Australia turned out to be a close match, which is typical at the final round. A team can gain momentum after earning a victory out of a difficult situation. I am sure that the players have gained confidence from that match. In competitions like the AFC Asian Qualifiers, where teams face many important matches in a row, it is essential for the players to maintain a strong mind. They will have greater peace of mind on the pitch if they can play with confidence and have mental superiority over their opponent.
――Was this also the case during the final round of the Asian qualifiers for the 2010 FIFA World Cup South Africa™, when you played for the national team?
MATSUI That's right. The team will be in better shape by winning matches. There were times when a single set piece led to victory and gave the team momentum. It is often said that results are prioritised over performance at the final round, but it is not easy to accumulate points.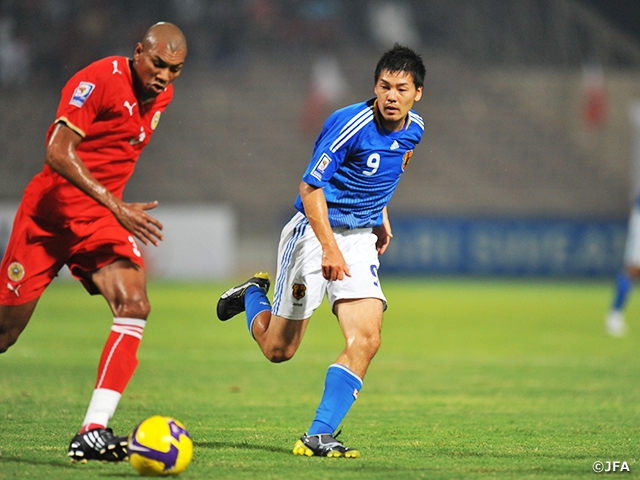 ――What are the difficulties of the final round?
MATSUI You find yourself conceding goals from unexpected shots. As you can see from the third match against Saudi Arabia, playing against Middle Eastern teams on the road is tricky because of its unique atmosphere. There were times when we struggled with the counter-attacking style of football and the referee's decision criteria, which is sometimes refereed as the "Whistle of the Middle East." And then you also have to consider the climatic conditions in the Middle East and the time difference.
――Japan will be facing teams form the Middle East in the November series, one of which will be against Oman, who they lost in the first match of the final round.
MATSUI We played Oman in the third round, and I can only remember how difficult it was facing them in an away game. The temperature on the pitch was almost 50 degrees, and it was like being in a sauna. To be honest, I couldn't run, and I still remember that heat. The match against Oman on 16 November is also expected to be a difficult one, but the players must be determined to win, especially after losing the first leg.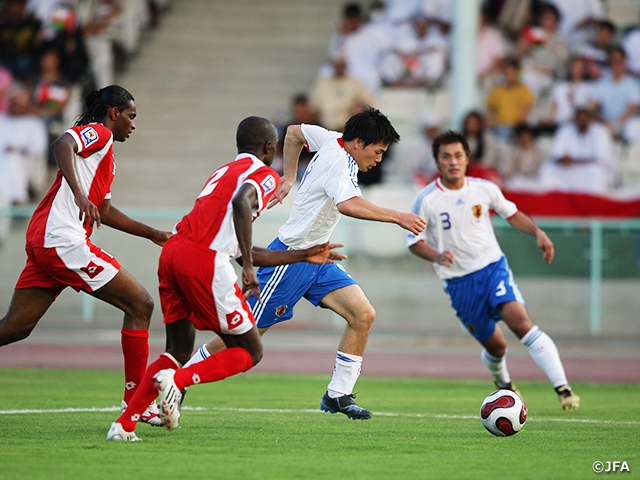 ――Before facing Oman, they will be facing Vietnam. You have played for a club in Vietnam until this summer, what is your impression of their national team?
MATSUI Many of their players are highly skilled. They are capable of playing the possession game, while also showing great intensity in defence. I have the impression that they are well-organised under Korean coach PARK Hang-seo. Although this is their first time playing in the final round, they are a force to be reckoned with. They will come out to cause an upset, so Japan must not play passively. Aggression will be the key to Japan's success. When I was playing for Japan in the final round, we always told each other, "Let's score in the first half," because we knew how important it was to get an early lead. For that reason, they need a player that can singlehandedly make a difference, and I personally think it would be interesting to see Kaoru MITOMA getting selected into the squad. Because once the team can dominate the opponent, the individual ability will be tested.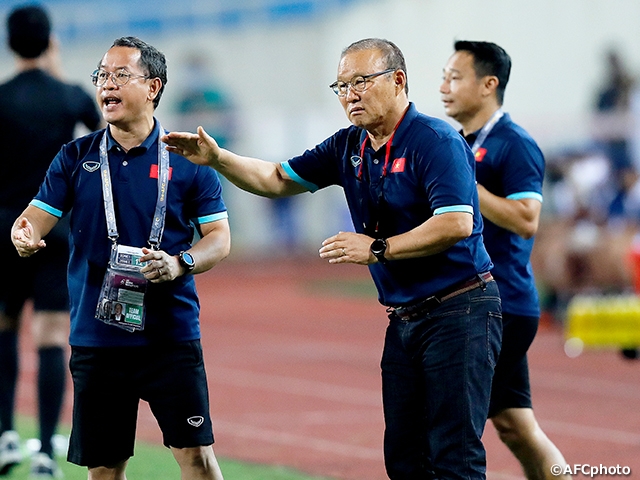 ――Finally, do you have a message for the players of SAMURAI BLUE?
MATSUI Many people, including former members of the national team, have high expectations for you. Don't forget that you are carrying the Japanese flag on your back and fight without fear. I'll be watching too, so please do your best!