NEWS
【Reflecting on the AFC Asian Qualifiers】Interview with Mr. KONNO Yasuyuki – "Hoping they shock the world by showcasing an exciting style of football"
21 March 2022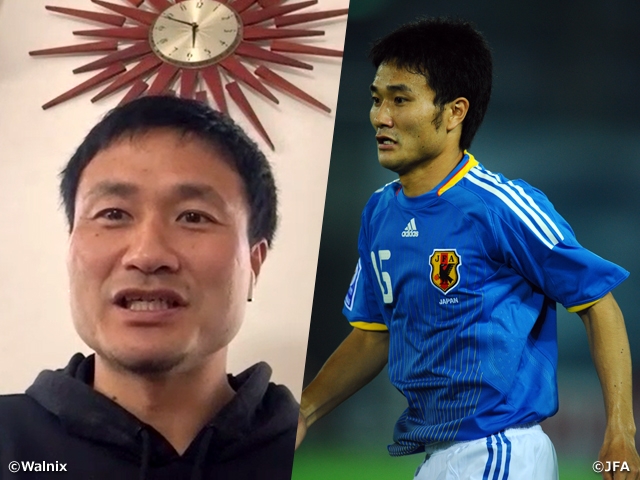 In this interview series "Reflecting on the AFC Asian Qualifiers," we talked to players who played in the final round of the FIFA World Cup Asian qualifiers as a member of the SAMURAI BLUE (Japan National Team). In our sixth interview, we talked to Mr. KONNO Yasuyuki, who played in two World Cups, 2010 FIFA World Cup South Africa™ and 2014 FIFA World Cup Brazil™.
*This interview was conducted online on 22 February 2022.
――Japan are currently ranked second in Group B of the AFC Asian Qualifiers (Road to Qatar), with their qualification to the FIFA World Cup™ on the line in the upcoming matches against Australia and Vietnam in March.
KONNO Anything can happen in the final round of the Asian Qualifiers, so I am sure that the players really want to get the job done in their first match against Australia. Losing the first match could dampen the team's mood, which would affect the second match. The players have experienced this in their first match against Oman, so I think they will be well prepared this time.
――You have played against Australia on a number of occasions. You have only played Vietnam once, but what are your impressions of each team?
KONNO Australia used to rely heavily on a strategy where they dumped long-balls to their big forwards up front, but since coach Ange POSTECOGLOU (current head coach of Celtic FC/Scotland) took over, the team has adapted a passing style of football. It was thought that this change of style would be difficult, but they have managed to make a successful transition and are playing some very interesting football for the viewers to watch. As before, Vietnam still have the same overall image of being technically sound and agile, especially in midfield.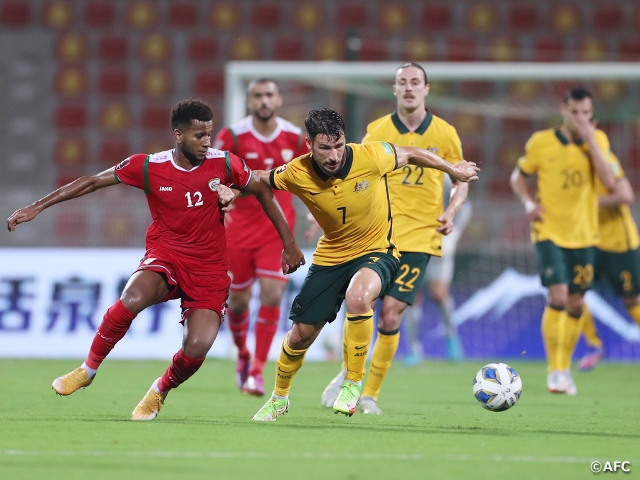 ――Your first AFC Asian Qualifiers appearance was against Iran in the final qualifying match for the 2006 FIFA World Cup Germany™, which was your third international A-match.
KONNO That match really reminded me how much pressure the Japan National Team are under, as they are expected to win in Asia, no matter what kind of match they play. The team was led by coach ZICO at the time and the squad was star-studded. It's not that the players didn't get along with each other, but there was a tense atmosphere where everybody was competing against each other, and I didn't feel very comfortable at first. But you can't win matches by being nice to each other, and a certain amount of competition is necessary in order for the national team to get better.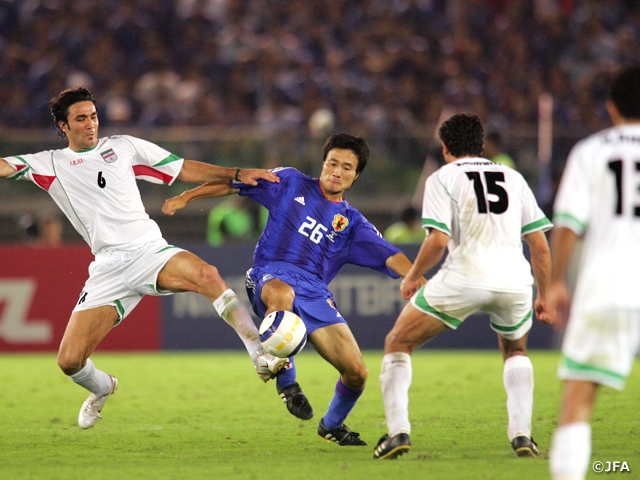 ――Although you did not make the squad for the World Cup in Germany, you did play in the following two World Cups in South Africa and Brazil. On both occasions, you played in the Asian Qualifiers. What did it feel like at the moment you qualified for the World Cup?
KONNO For the World Cup in South Africa, it was decided in the match against Uzbekistan. It was completely an away game, and the grass was so deep that it was difficult to play on. Our opponents were much stronger than we expected, and despite being dominated, we managed to hold on to a one goal lead to win the match. I was on the bench as a reserve player, but I was really relieved that we had qualified for the World Cup, because missing out on the tournament would have been devastating for Japanese football. There was a strong sense of relief when we qualified for the World Cup in Brazil, but compared to South Africa, I felt a great sense of joy in addition to a sense of relief because I had played in the final qualifying round as a starting player.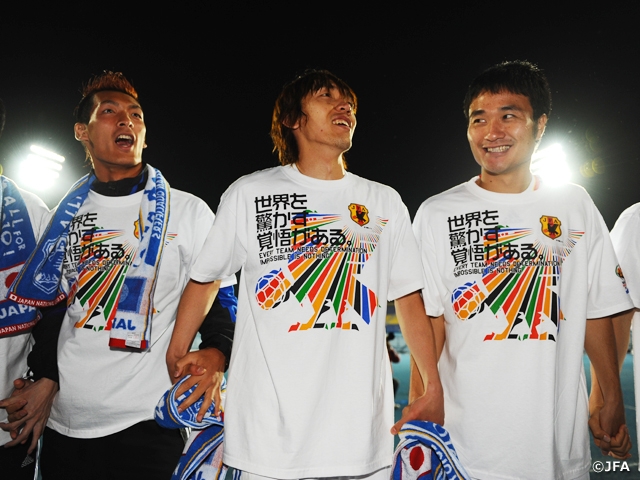 ――When competing in Asia, there are many difficulties on and off the pitch, including the long travel and the climatic conditions. What were you conscious of when you were playing?
KONNO I always focused on switching my mindset. We often had to travel while we were still fatigued after a J.League match, but I always tried to remind myself that we had an important match coming up and not to turn off the switch, because once you turn off the switch, you feel exhausted. In that sense, I became really good at controlling my mindset. Not to mention the support of my family, supporters, and many other people who helped me compete. Their support boosted my strength many times over.
――What is the key to your longevity with the national team?
KONNO There are some luck involved, but I think the most important thing is to understand what the coach is asking you to do. You must always think about what the coach is thinking and what kind of plays he is looking for. Also, the style of football changes over time, so you need to find a way to fit in. I think that is important, too.
――Finally, please give a message to the players of the SAMURAI BLUE.
KONNO Although you will be playing away from home, I hope you will qualify for the World Cup in the next match against Australia. And I hope that you will surprise the world by showcasing an exciting style of football on the grand stage of the World Cup. The current national team has a really great line-up, so I have high hopes for you guys.
Asian Qualifiers - Road to Qatar
SAMURAI BLUE (Japan National Team) vs Australia National Team
Date: Thu. 24 March, 20:10 (18:10 Japan time)
Venue: Stadium Australia (Sydney)
Tournament Information
SAMURAI BLUE (Japan National Team) vs Vietnam National Team
Date: Tue. 29 March, 19:35
Venue: Saitama Stadium 2002 (Saitama)
Tournament Information