NEWS
【Scouting report】Vietnam aims to cause upset with home crowd on their side – Vietnam National Team (AFC Asian Qualifiers 11/11 @Hanoi)
08 November 2021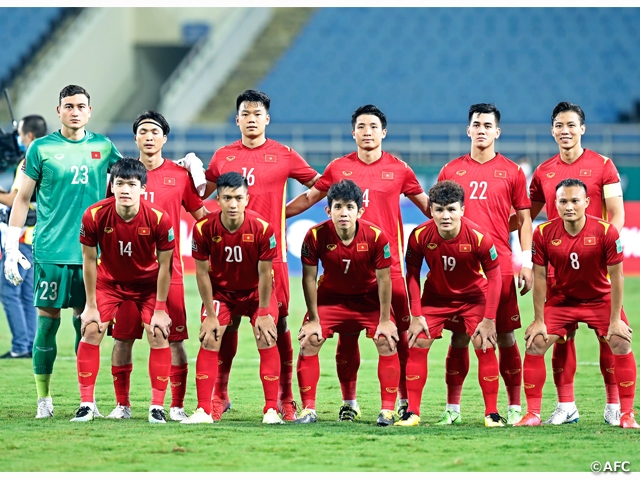 Despite losing all four matches in the AFC Asian Qualifiers (Road to Qatar), Vietnam's team captain QUE Ngoc Hai mentioned that it was within their expectations, "We knew that all of our opponents were going to be tough." Among the 12 teams competing in the final round, Vietnam is ranked the lowest in the FIFA rankings. Nevertheless, for Vietnam, who has reached the final round of the FIFA World Cup qualifiers for the first time, this series of matches against the Asian powerhouses is in itself a valuable experience and asset for their future.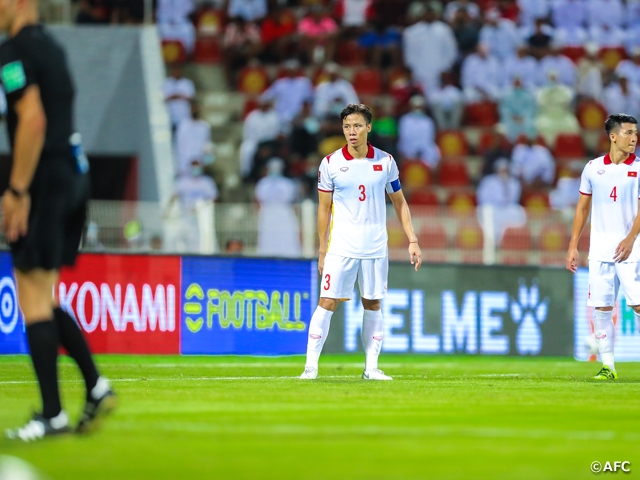 Vietnam's meteoric rise began with the appointment of coach PARK Hang-seo in September 2017. The Korean coach instilled the concept of solid defence and fast breaks to the Vietnam players, who were known for their foot skills and agility. He led the U-23 national team to a runner-up finish at the AFC U-23 Championship China 2018 in January 2018, and at the Asian Games in August and September of the same year, the team defeated Japan 1-0 in the group stage and reached the semi-finals for the first time in 56 years. They also advanced to the quarterfinals of the AFC Asian Cup in 2019, where they faced the SAMURAI BLUE (Japan National Team). With DOAN Ritsu scoring the only goal from a penalty kick, Vietnam lost 1-0, but they showcased a close match against Japan, as coach MORIYASU Hajime mentioned after the match, "Vietnam fought tenaciously, and we had a hard time finding ways to score against them."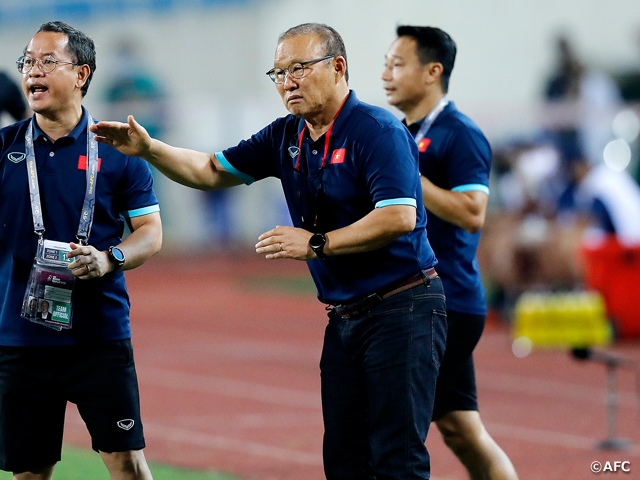 Their approach is to build a solid defensive block, press hard to win the ball, and initiate vertical attacks. The centre of their defence is the aforementioned Que Ngoc Hai. In offence, the team will seek to take advantage of the techniques of NGUYEN Cong Phuong, who wore number 10 against China PR and Oman in October, and NGUYEN Quang Hai, who is an excellent free-kick taker and is attracting the attention of many European clubs. The former was a member of Mito HollyHock in 2016, while the latter scored the decisive goal that beat Japan at the aforementioned Asian Games in 2018. In the front line, NGUYEN Tien Linh, who is the team's top scorer with two goals in this final round and five in the second round, is expected to lead the way for Vietnam.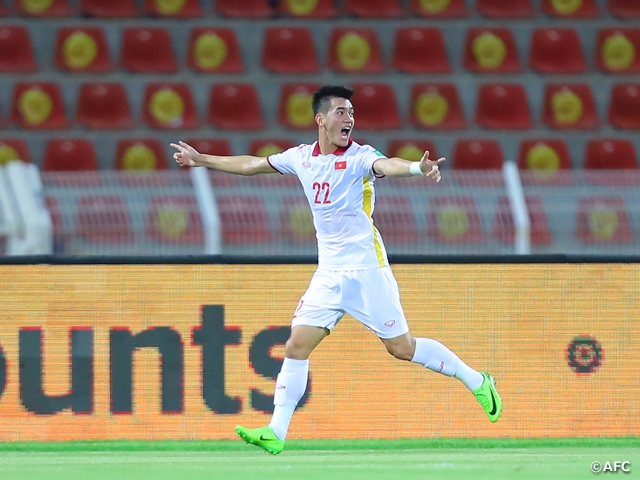 According to the official website of the Vietnam Football Federation, the two November matches scheduled to be played in Hanoi will be held with spectators. Although the matches are subject to a spectator limit up to 30% capacity of the stadium, the team will be fully motivated to earn their first victory in the final qualifying round with the support of their passionate fans and supporters.
FIFA Ranking: 98th (17th in Asia) *As of 21 October 2021
FIFA World Cup appearance: None
Japan's head to head record: 6 wins 1 loss (18 goals, 5 conceded)
*Including matches from the South Vietnam-era