NEWS
Japan National Team's new kit released
06 November 2017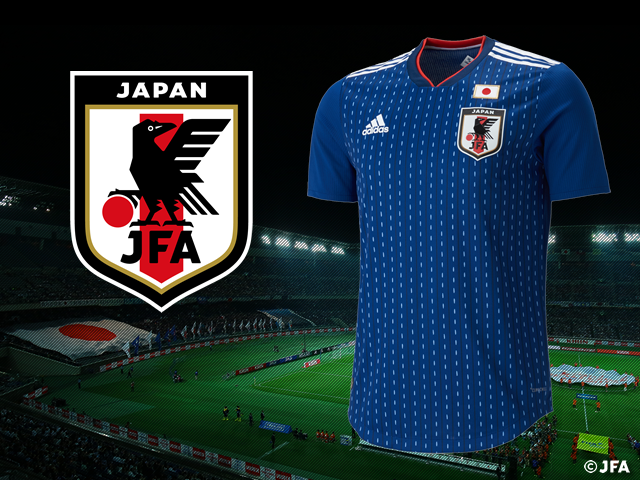 The Japan Football Association has remodelled the home uniform of its national teams.
With 2018 FIFA World Cup Russia coming up next year, the new home kit was prepared to get Japan's players ready for the contests of the World's highest level. The base colour is "KACHI-IRO", meaning the colour of victory in Japanese, dark indigo colour, which is one of Japan's traditionally-favoured colours.
"KACHI-IRO" used to be widely preferred by samurai warriors of Japan's middle ages for their special clothes worn under their battle armours. It's considered the darkest indigo-dyed colour and created by hitting cloths throughout the dyeing process. Hitting is translated as KATSU in Japanese language, and KATSU has the same pronunciation of the letter meaning victory. Certainly, those warriors and the following generations of Japanese believed the colour as a lucky charm brings victories to their battles and life itself.
The red colour at the shirt's V-neck area is dubbed Victory Red, which also inspired by the type of clothes samurais used to wear. The red colour was brought from that of Japan's national flag design. In addition, the logo printed on the lining at the back of the neck part is the combination of the designs of the past five kits Japan National Team have worn at the last five World Cups. This symbolises the strong will of the new squad to inherit the history and experiences of the past 20 years and to grab new victories.
The new kit will make its debut at the international friendly against Brazil held in France on Friday 10 October.
Japan National Women's Team so-called Nadeshiko Japan and Japan National Futsal Team also wear the same design with a different colour at the V-neck area.
The release of the new uniform for away matches has not been determined yet. In the meantime, the team will wear the current design with the new emblem attached for away matches.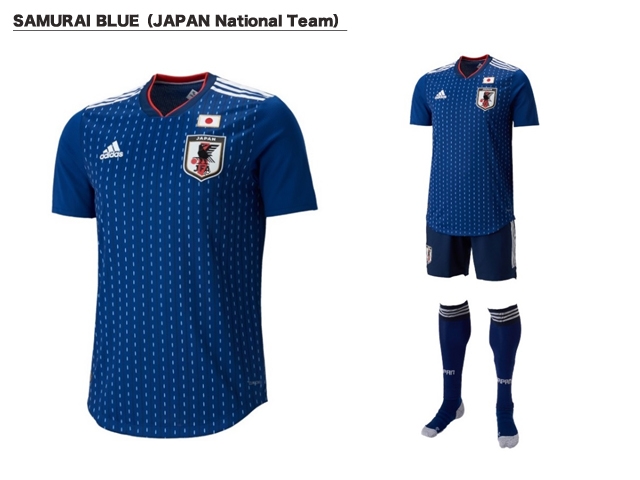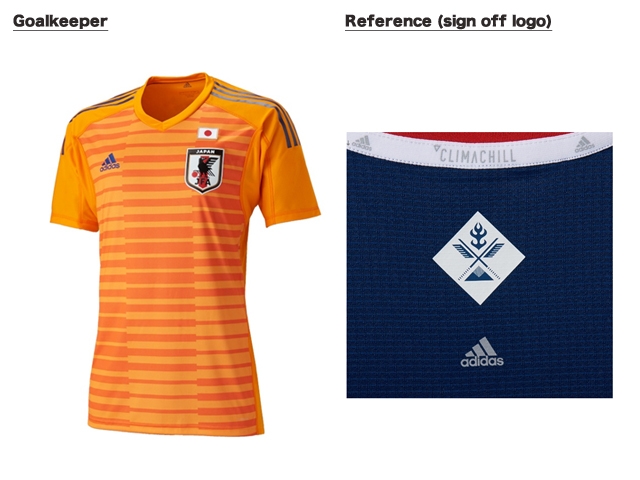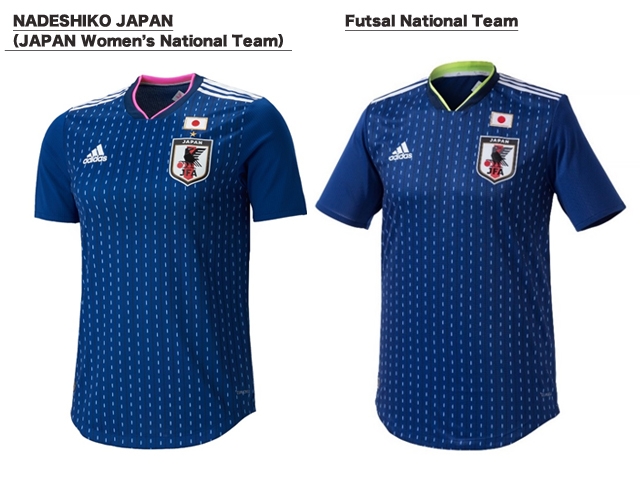 The History of Japan Jerseys photo gallery
Inheriting the soul of SAMURAI BLUE The History of Japan Jerseys (Japanese version only)