NEWS
Japan's Way as a National Football Philosophy
15 July 2022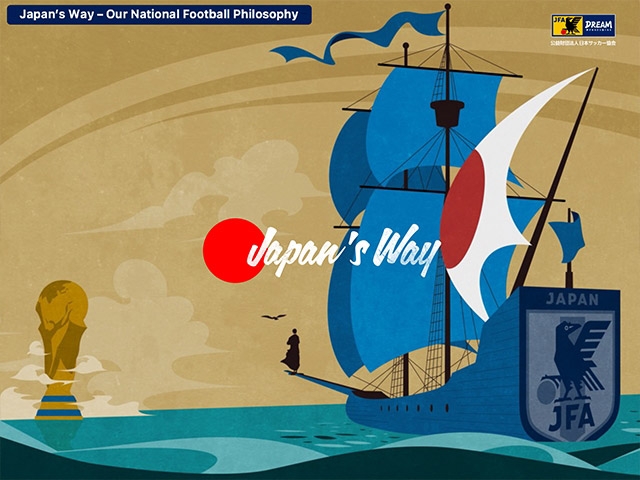 Japan Football Association (JFA) has formulated "Japan's Way as a National Football Philosophy" and will disseminate it as a vision to be shared with all football stakeholders across the country.
"Japan's Way" is a roadmap to bridge the gap between the present and the future, working backwards from the "ideal state" of what Japanese football would be like if the dream set out in The JFA Declaration, 2005 – "to have 10 million football families and win the FIFA World Cup™ by 2050" - were to be realised.
In an effort to further develop Japanese football, JFA has been promoting the "quaternity" approach in which the four sections of "National team's strengthening," "Youth development," "Coaches training," and "Grassroots," share the same knowledge and information to maintain a close relationship between each other. In addition to this approach, we intend to share the newly formulated "Japan's Way" to football families across the country, further discuss the approach, and create an action plan to carry out our vision.
To realise a future in which "Japan lift the World Cup trophy," we aim to become a country where everyone involved in football can enjoy playing football and live a happy life, and to build a system that can combine the strength of the entire nation to take on variety of challenges.
Japan's Way as a National Football Philosophy