NEWS
The 17th selection of Japan Football Hall of Fame inductees announced
10 September 2020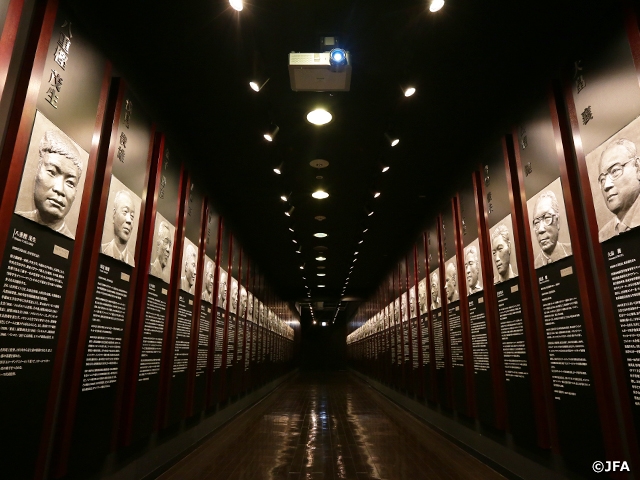 Japan Football Association (JFA) has announced that Mr. KIMURA Kazushi (inducted by votes) and Mr. Philippe TROUSSIER (special selection) were named as the 17th selection of Japan Football Hall of Fame inductees.
With this induction, there are a total of 82 people and two teams inducted in the Japan Football Hall of Fame (B1 floor of the Japan Football Museum).
Induction by vote (1 person)
A vote was held with five candidates.
〇KIMURA Kazushi (109 votes/votes obtained 77.3%)
Voting was held in July, after the JFA Hall of Fame Committee created a list of candidates from former players who are over the age of 60 and have made significant contributions to the growth of the Japanese football community (this year five candidates were selected). Candidates obtaining over 75% of the votes are inducted. Each voter is given two open ballots. This year there were 165 people eligible to vote and 141 votes were valid.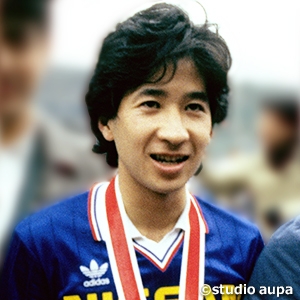 KIMURA Kazushi
Date of birth: 19 July 1958
Place of birth: Hiroshima
Known as a talented right winger during his time at Hiroshima Technical High School, he was selected into the U-19 Japan National Team in 1977 during his time at Meiji University, where he competed at the AFC Youth Championship. He joined JSL Nissan Motors in 1981, where he contributed to the team's promotion from the second division to the first division. His talent as a game maker blossomed after being converted into an attacking midfield role. Through his splendid techniques and pinpoint accuracy with his right foot, he created numerous chances and scored many goals.
In 1986, he became the first professional footballer in Japan along with OKUDERA Yasuhiko, who had just returned from Bundesliga of West Germany. He has won two JSL titles and six Emperor's Cup titles, including his time with Yokohama Marinos. Selected by members of the press, he has won the Footballer of the year award three times.
Kimura was named into the Japan National Team for the first time during his second year at Meiji University. He marked a total of 56 caps while scoring 26 goals with the Japan National Team. He was well known for his scoring abilities from set plays, which became a vital attacking source for the Japan National Team. His goal scored against Korea Republic during the final qualification round of the 1986 FIFA World Cup Mexico™ has left a lasting legacy for the Japanese football community.
Following his retirement as a player, he was named as the coach of the Japan Futsal National Team in 2001 and assumed the coaching position at Yokohama F.Marinos in 2010.
Comment of Mr. KIMURA Kazushi
First of all, I would like to share my sincere gratitude towards the health care workers, logistics providers, supermarket/drug store workers, and everybody working at the frontline to help us carry out our daily lives during this COVID-19 pandemic.
As a child, I first started playing baseball, but the presence of Mr. HAMAMOTO Toshikatsu (Oko FC) guided me to become more and more devoted to football. Because of him, I was able to truly play the way I wanted. I always considered becoming a professional footballer, and the presence of Mr. KAMO Shu has really helped me heighten my motivation to become professional. Mr. MORI Takaji has taught me the importance of teammates and friendships that goes beyond the boundaries of teams. I am thankful to everyone I have encountered throughout my football career.
In the close feature, I hope that we can all return to the field and enjoy sports and football without any fear.
Special Selection (1 person)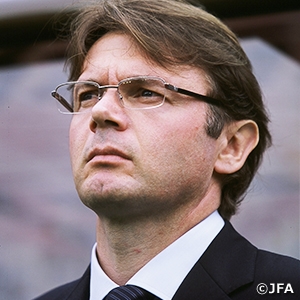 Philippe TROUSSIER
Date of birth: 21 March 1955
Place of birth: France
Named as the coach of the Japan National Team in 1998 and led the team to the round of 16 at the 2002 FIFA World Cup Korea/Japan™. During his four year tenure, the Japan National Team finished as runners-up at the FIFA Confederations Cup (2001) and won the AFC Asian Cup (2000). He also served as the coach of the U-23 Japan National Team and U-20 Japan National Team. In 1999 he led the U-20 side to the final of FIFA World Youth Championship (current FIFA U-20 World Cup) which was the first time that any Japan National Team including under-age categories reached the final in the FIFA Competitions, while also leading the U-23 side to the quarterfinals at the Sydney Olympics in 2000.
After starting his coaching career in 1983, he has coached for clubs in France, Africa, and China PR, while also assuming national team coaching posts at Nigeria, South Africa, and Qatar. Currently in 2020, he is the coach for the U-19 Vietnam National Team.
In 2000, he was awarded the AFC Coach of the Year.
Comment of Mr. Philippe TROUSSIER
Being inducted to the Japan Football Hall of Fame is a tremendous honour, and I was incredibly surprised and thankful when I heard the news that my name was being inducted. The experience I gained from my time with the JFA has given me an unforgettable and invaluable experience. Things were not always perfect, but it was probably my fault. However, my contribution to help raise the overall level of the Japan National Team has led to this honourable decision, and I am truly grateful for that.
Regarding the Japan Football Hall of Fame induction ceremony
Each year, the Japan Football Hall of Fame induction ceremony is held on 10 September, but due to the effects of COVID-19, this year's ceremony has been postponed. New date for the ceremony will be announced as soon as it is determined.