NEWS
J2 side Tokyo Verdy advance to fourth round by defeating J1 Champs Kawasaki Frontale - Emperor's Cup JFA 102nd Japan Football Championship
23 June 2022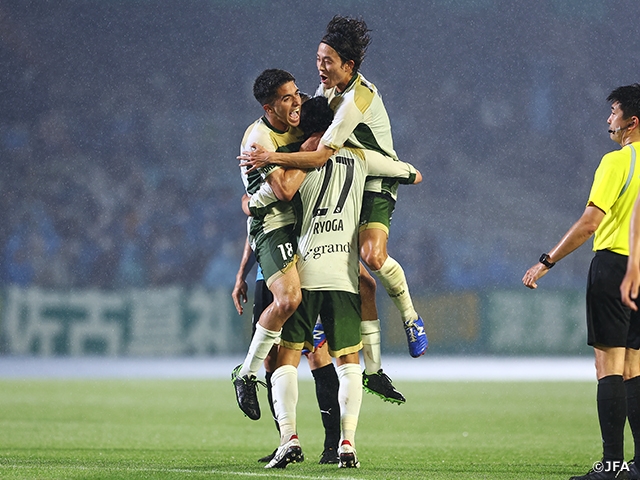 The third round of the Emperor's Cup JFA 102nd Japan Football Championship took place on Wednesday 22 June at various location nationwide.
At Todoroki Athletics Stadium, Kawasaki Frontale (J1) welcomed Tokyo Verdy (J2). Facing last season's J1 champions, Tokyo Verdy entered the match with great intensity, applying aggressive pressure from the front line. In the third minute, SATO Ryoga forced a turnover deep in the Kawasaki territory and delivered a cross towards the centre. Byron VASQUEZ responded to this delivery at the far side, but Kawasaki's goalkeeper JUNG Sung-Ryong was there to make the save.
With momentum on their side, Tokyo V. continued to apply pressure and scored the opening goal in the 39th minute, when Sato once again forced a turnover in the opposing end. This time the striker carried the ball himself and struck a magnificent shot from distance that captured the upper corner of the goal, giving Tokyo V. the lead.
Both clubs made changes during halftime, as Kawasaki brought in three of their substitutes in the offence, while Tokyo V. made a change to their defence. As coach JOFUKU Hiroshi later commented, "We were starting to play it safe in defence, so I wanted to send out a message that we are not going to defend our way through to the next round," the players of the Tokyo side managed to keep their formation compact by pressing up the defence line and continuing to apply aggressive pressure from the front line. In efforts to rally back, Kawasaki tried to create chances through their individual skills, but Tokyo's goalkeeper MATHEUS came up with number of huge saves to keep the clean sheet, giving Tokyo V. a 1-0 victory and their ticket to the fourth round.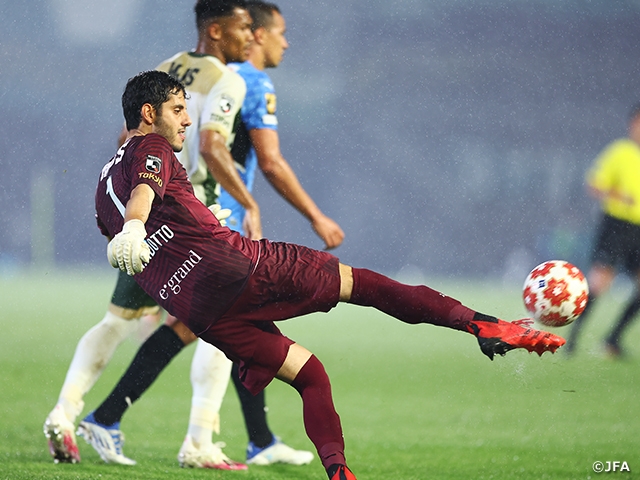 Coaches and Players' Comments
JOFUKU Hiroshi, Coach (Tokyo Verdy)
We wanted to gain confidence to our approach, so the last thing we wanted to do was to play passively. I have only been with the team for a short period of time, but the players did well for the entire 90 minutes to demonstrate what we had been working on. The supporters who came to cheer for us in this away match, are those people who have supported us through the tough times, so we really wanted to deliver a victory for them. I am glad that we were able to celebrate this victory with them.
SATO Ryoga (Tokyo Verdy)
In the scene where I scored the goal, I knew my teammates were coming from behind to support me, but I also noticed that the defenders were being drawn to them, so I decided to take my chance. We were up against a very strong team, and even though we knew that it wasn't going to be easy to win the ball against them, we still had to apply high pressure to keep our lines up. We did what we could and the fact that everyone gave their best for the team, helped us earn this result.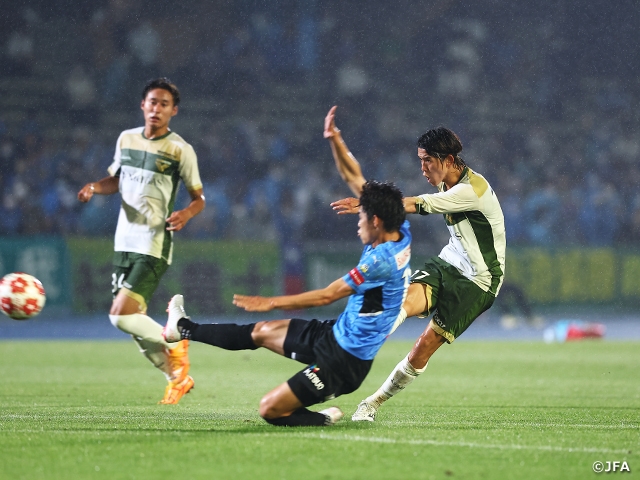 ONIKI Toru, Coach (Kawasaki Frontale)
We had to move the ball with more confidence and play with more aggression to move the ball forward. A passive approach will not prevail at the Emperor's Cup. This is a huge loss for us, but we just need to bounce back even higher from this experience. That is the only way we can make this team stronger. We need to accept this result and try to make the most of it, or else it would become a meaningless loss for us.
KURUMAYA Shintaro (Kawasaki Frontale)
We did well to possess the ball through our short passes but lacked quality in the final third. We weren't able to finish our plays with a shot, which allowed our opponents to counter us, so that is an aspect we must improve ourselves on. This is a very disappointing result, and although it is hard to reset our minds, the season will not wait for us. We have two days before our next match, so we will do what we can to rest up and prepare ourselves for the next match.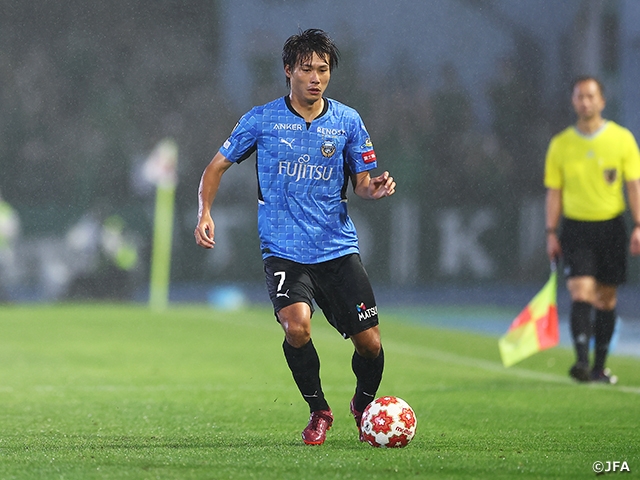 Emperor's Cup JFA 102nd Japan Football Championship
【1st Round】Sat. 21, Sun. 22 May [Backup date: Mon. 23 May]
【2nd Round】Wed. 1, Wed. 8 June
【3rd Round】Wed. 22 June [Backup date: Wed. 29 June]
【Round of 16】Wed. 13 July [Backup date: Wed. 20 July]
【Quarterfinals】Wed. 7 September[Backup date: Wed. 28 September]
【Semi-Finals】Wed. 5 October
【Final】Sun. 16 October