NEWS
"Nurtured independence on and off the pitch during primary school" Interview with MORISHIGE Masato (FC Tokyo) Vol. 1 - JFA 44th U-12 Japan Football Championship
23 December 2020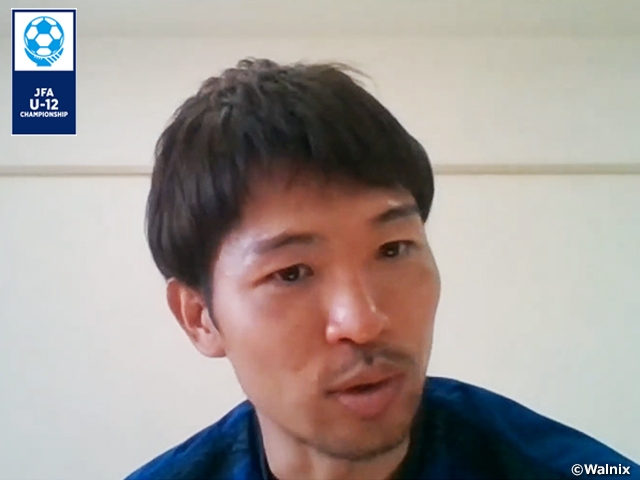 The JFA 44th U-12 Japan Football Championship is about to kick off on Saturday 26 December. Here we have conducted an interview with MORISHIGE Masato (FC Tokyo), who participated in the 23rd tournament as a member of Hiroshima Koyo FC.
Interview conducted online: Tue. 15 December 2020
――What made you start playing soccer?
MORISHIGE My older brother started playing when he was in third grade and I just followed him. The team only accepted players older than third grade, so I used to watch my brother play and kicked the ball by myself, but when I entered second grade, they started to let me play every now and then, before I officially joined the team in my third year. It was an ordinary team run by the school, a team that would lose at the first round of the Hiroshima prefectural tournament. I played there until fourth grade.
――After that, you moved and joined Hiroshima Koyo FC, who is known as a powerhouse in the region. Did you see a significant change in practice menus and environment?
MORISHIGE Hiroshima Koyo FC was a select team that covered multiple schools around the region. However, there were also year-round leagues played between schools. Each school came up with as many teams as possible to form the league and we played in a round robin league. The entire region was very enthusiastic about football and we would hold the league throughout the year with official records, rankings, MVP, and top scorer awards. When I think about it now, it was a really wonderful environment.
――That is pretty epochal for that time.
MORISHIGE Yes, it was. The league was played in a home and away format, so we had to travel between schools. Parents and local community members would cooperate with each other to make this league possible, and we were able to learn at a young age that we were able to play football because of the support of many people. We did everything at the league, from refereeing, keeping records, and preparing the pitch. It nurtured our independence both on and off the pitch, and now that I am an adult, I look back and think it was an incredible system.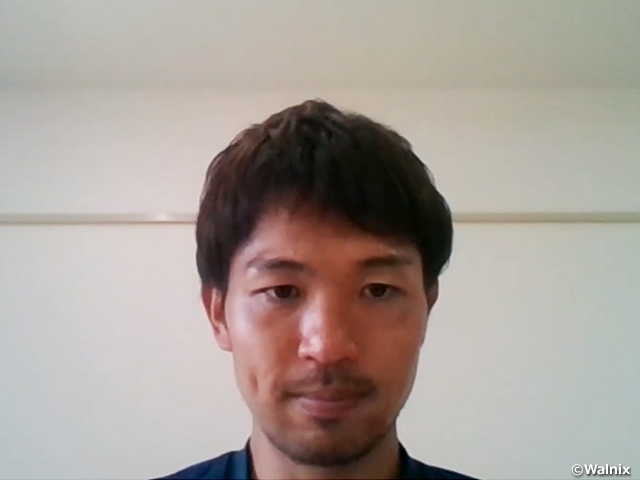 ――What kind of boy were you at that time?
MORISHIGE I was a child who couldn't stay still at home. As soon as I got home from school, I would leave and kick the ball in the nearby park, play baseball, and chase my brother around on a bicycle until dinner time. I always followed and played around with my brother. After our family moved, I became neighbours with WATARI Daiki (currently plays for Oita Trinita). Both the Morishige family and Watari family had three boys who played football, so we played with each other all the time. Football was part of our life at the time.
――What kind of support did you get from your parents?
MORISHIGE I truly enjoyed playing football, so I was playing football 24/7, and I can't recall my parents ever telling me to study more. They would come out only when I was in trouble, so I must have caused a lot of headache for them, but they always gave me the freedom to do whatever.
――Now that you are a parent, is there anything you are doing in particular when treating your child?
MORISHIGE There is a part of me that wants to give them the same freedom I was given, but at the same time, a part of me wants to address some aspects, so I hope to combine them to allow my kids to do whatever they want, while also keeping an eye on them. I am not going to force them to do anything, but I also don't want them to give up on something too easily. But as I said, forcing them to do something they don't want is meaningless, so that is the dilemma I am feeling as a parent.
――When you were in sixth grade, you played in the 23rd U-12 Japan Football Championship. Did the tournament have any significance in your mind?
MORISHIGE To be honest, I didn't know much about the tournament. I wasn't very informed about tournaments, so I wasn't that much interested. I knew about the J.League and the FIFA World Cup, but that was about it. Back when I was in primary school, I didn't even dream of becoming a professional football player, I just played because I simply enjoyed playing football. So, when we entered the qualifiers, I simply wanted to win the match and reach the national tournament but didn't think of it as a dream stage or anything special. I just wondered what it's like to visit Tokyo and play at Yomiuri Land.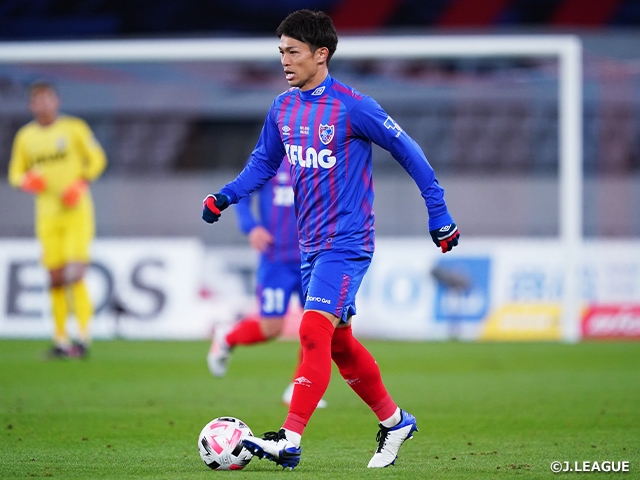 JFA 44th U-12 Japan Football Championship
Tournament duration: Sat. 26 - Tue. 29 December 2020