NEWS
FIFA Futsal World Cup 2020 postponed/Comment of Coach Bruno GARCIA
26 June 2020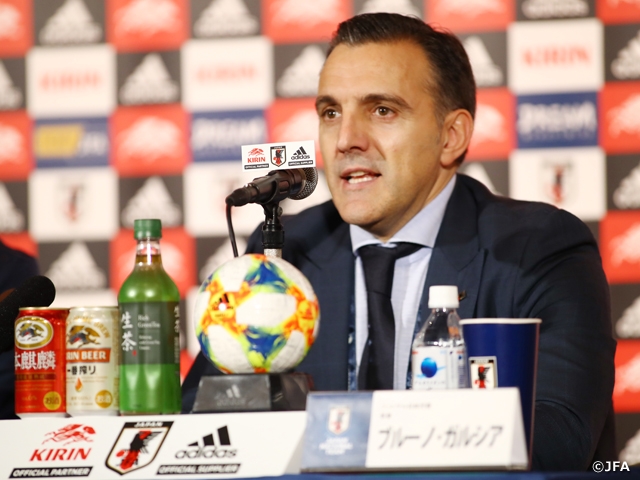 FIFA announced that the FIFA Futsal World Cup Lithuania 2020™, which was originally due to take place in September 2020, has been postponed and rescheduled to new dates of 12 September – 3 October 2021.
Comment of Coach Bruno GARCIA
Regarding the postponement of FIFA Futsal World Cup
There are three reasons why I believe FIFA made the proper decision to postpone the Futsal World Cup. The first reason is based on the health aspect. Sufficient time should be provided for both the players and the teams to prepare themselves ahead of the tournament. The second reason is fairness. While South America and Europe have already completed the qualification round, regions such as Asia and CONCACAF are yet to play their qualification round. I think it is essential to provide a grace period to bridge the gap between these sides and give a fair chance to all participating teams. The third reason regards the tournament's "excellence." The World Cup is the most prestigious tournament for all people involved in futsal. In order to maintain the tournament's prestige, it is extremely important to give participants the opportunity to showcase their absolute best performance at this ultimate stage that only comes around every four years.
Team's emphasis during the extended time frame
The first thing we must do is to assess the current situation of our players. After concluding league competition in January, players have spent several months without opportunities to play matches at the top-level. This year, we are planning on holding a training camp after summer, where we hope to condition the players both mentally and physically, allow them to regain their game intuition, and raise their performance level. Our team consists relatively older players, therefore this postponement poses a new challenge for us, where we must find ways to enter the tournament in good condition. It also opens new opportunities for those who were injured or out of form, to be in contention to join the national team.
Ahead of the World Cup
Our immediate goal is to qualify for the World Cup through the AFC Futsal Championship. I have continued to communicate with the players during quarantine, so I am fully aware of how they are spending their time. Despite the detour, we remain confident that we can earn our spot into the World Cup. Everybody was forced to make major changes to their schedule, including the F.League and JFA, and that is not an easy thing to do. It is our obligation to accomplish our goal in return for all the energy and efforts spent for us.