NEWS
Relay Interviews by Japan National Team Coaches Vol. 5: Japan Futsal National Team's Coach Bruno GARCIA "The best doctor is within your own mind"
03 May 2020
In efforts to contain the spread of the novel coronavirus, many sporting events have been cancelled over the recent period, and the activities of Japan National Team are no exception. With the players and coaches all staying at home during this quarantine period, we have conducted interviews with coaches from different categories of the Japan National Team, regarding their passion towards football, personal experiences, and the importance of chasing a dream.
As the fifth interview of the series, we will share the interview conducted with coach Bruno GARCIA of Japan Futsal National Team.
Judo, Futsal, and Football
I was first introduced to football through futsal. When I was six years old, I started kicking the ball at school, and also joined a sports club to play futsal. It was not until I was 12 years old, when I started playing football. From then on, I started playing both football and futsal for a while. However, even before I started playing either sports, I was introduced to judo when I was four years old (initially I thought this was when I was five years old, but I was recently informed by my mother that I was four at the time!) There was a judo dojo on the way to my kindergarten and my mother noticed that I was drawn to the dojo. As we took a peek inside, the dojo's sensei offered if I wanted to try and that was how it all started.
Therefore, when I was 12 years old, I was actually involved in three sports: judo, futsal, and football. At the time I reached 16, I had to make a decision on which sport I was going to seriously pursue. After consulting with my teachers, master, and my inner voice, I chose judo. I had earned good results at national competitions in judo, so I made my decision to devote my time in judo until I was 18 or 19 years old.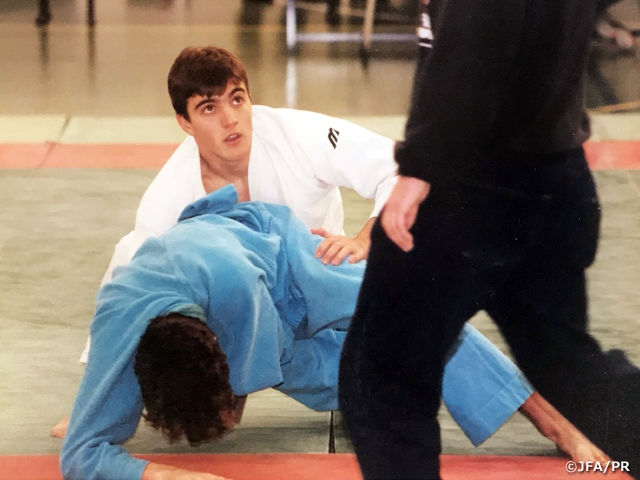 Always carrying a backpack and life lessons learned from my parents
When looking back on my childhood, I was always carrying a backpack. I would throw in my judo wears, futsal shoes, or football cleats, along with my textbooks and carry it around wherever I go. I loved playing sports, whether it was for fun or during PE class, I had fun regardless of the circumstance. I was a competitive child who had strong aspirations to do better in what I did. Rather than settling for a draw, I was the type to always go for the win, and I had that competitive nature from a young age.
The life lessons taught by my parents are what I cherish the most. I have learned so much from my judo master and futsal/football coaches, but my parents really helped me build the foundation of who I am today. They always reminded me to "listen to the words of good friends and teachers" and to "respect the coaches who are trying to make you a better player." I was also fortunate to be able to experience both individual and team sports, which allowed me to broaden my perspective. The individualism of judo nurtured my competitiveness, while futsal and football enabled me to learn the joy of team sports.
The values taught in judo is not something common in Spain. Living in Japan, I am reminded that the spirit of "Do" lives in the basis of the Japanese people, and I feel fortunate to learn that at a such young age.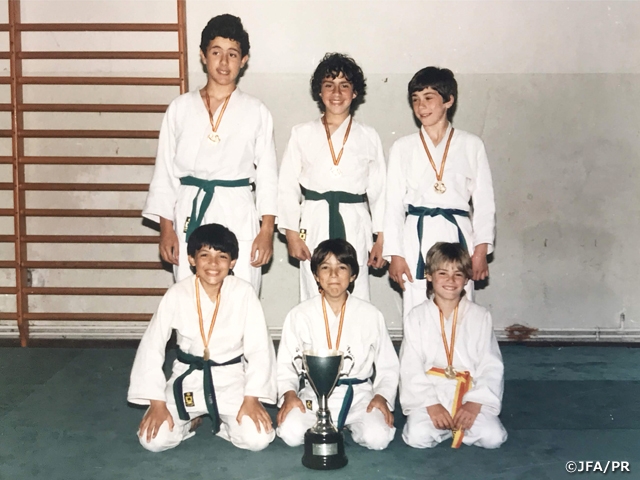 No idols, but many mentors
I do not believe in the concept of an "idol." I do not have that sense of idolising or worshiping someone. Of course, there are people I look up to or people that interests me, but they are no "idols," and they never influenced me by any means.
When thinking of the people who have left an impact in my life, three categories of "mentors" come to mind. As mentioned earlier, one of them are my parents. They have set the foundation and built the core of who I am today. In that sense, they might be the only people I can call "idols." Another category I would like to bring up is my judo master. He has always been kind to me, and we still have a wonderful relationship. For football and futsal, I was coached by many different coaches at each age group, but for judo, I was brought up by just one master. We are so close that we are planning on watching the Tokyo Olympics together. Lastly, the many coaches who have taught me football and futsal will be categorised as the third group of mentors that influenced my life.
Each Christmas, I return to Spain to see my family, and I never forget to make time for my mentors and friends as well. Meeting all of my mentors have become an annual ritual for me, and that is why Christmas has become an incredibly happy time for me.
Next dream and the dream beyond
While the Olympics became my ultimate goal for judo, the World Cup was the goal for football and futsal. As I continued to work hard in all three sports, I reached a point where I had to select one sport, and as mentioned earlier, I chose judo. It is often said that, "A dream written down with a date becomes a goal," and my calendar was set for the 1996 Atlanta Olympics. In Spain, the government provides subsidies for those who are striving for the Olympics. I was 19, 20 years old at the time, and I was at a level where I was competing in international tournaments, so my mind was set on receiving the subsidies to train for the Atlanta Olympics. However, just at that timing, I injured my shoulder.
I was not a very tall judo player, so my game was built on throwing techniques like Morote gari and Ippon seoi nage, but with the shoulder injury, I was forced to change the basis of my game. Although I was able to continue judo after going through a complex surgery, I was told I may not be able to continue with my schoolwork if I suffered another injury. With the whole situation surrounding the injury, and with my future at stake, I made the decision to change directions. Instead of pursuing my judo dream, I made up my mind to chase my other dream. That is when I returned to the futsal world and resumed as a futsal player. Through tireless efforts, I was able to become professional, but I knew deep down that I was not good enough to be selected into the Spain National Team to compete for the World Cup. That is when I made my second change of directions, as I decided to strive to play in the World Cup as a coach. You can see that there were many turning points throughout my career.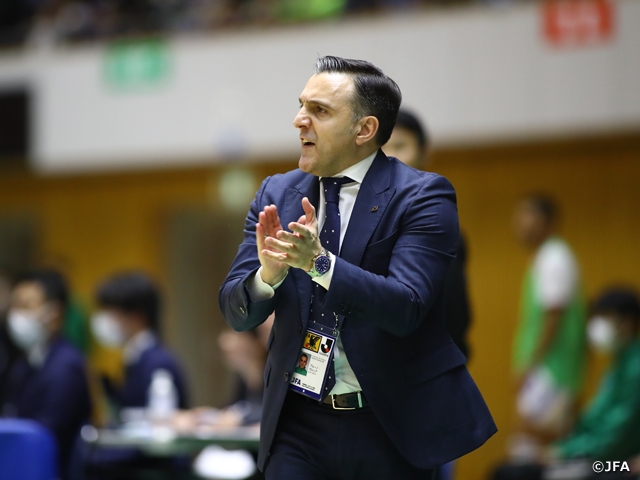 The best doctor is within your own mind
My shoulder injury required a complex surgery, and I had to go through very tough times afterwards. While sports provide great joy to our lives, injuries are the dark side of sports. It becomes an inevitable obstacle for those competing at the highest level. When I suffered the injury, I was greatly frustrated and questioned myself, "What did I do to deserve this?" However, my parents had taught me to make the most of any given situation, even in the toughest times, and because of that mentality, I was able to stay positive and feel relieved. In my mind, it just boiled down to this idea of: When something happens beyond your control, or when you are facing great adversity, just focus on what you have and what you can control. This is a message I always try to convey to my players too. Regardless of what happens around you, you just need to focus on the things within your control. That way you can have confidence when making the next step. You cannot change what already happened around you, so you might as well stay committed on your own decisions.
I have always mentioned that, "The best doctor is within your own mind," but this is exactly the mentality you need during tough times like this. We are facing an extraordinary time, and many might be feeling powerless about this situation. We cannot do anything about the decisions and measures taken by the government. That is something outside of our control. However, we can control our behaviours, like staying home, not hoarding, or helping others. Instead of putting ourselves before others, it is important that we value the qualities that make us our best selves. I believe that if we can all come up with devotion, goodwill, wisdom, and morality, we can overcome this adversity. Having a positive mind is something we can start with. And positive thinking starts with helping each other. I also believe that we will be stronger than ever after this pandemic. During this tough time, we are given the opportunity to think about many things, so let us use this time to think and appreciate the things we have taken for granted. There must be so many things you miss, whether they are places, environments, people, or friends. Once everything settles down and we are back to our normal lives, I think we will feel stronger and be more appreciative of our freedom. Until that time, let us all stay positive and help each other out to fight through this difficult time together.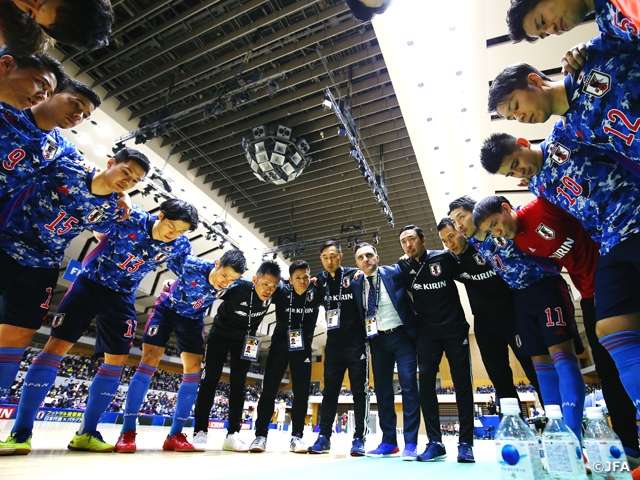 Tomorrow we will share the interview of U-17 Japan Women's National Team's coach KANO Michihisa, who has deep roots with futsal, as his brother used to play in the F.League and currently coaches for Vasagey Oita.