NEWS
U-20 Japan National Team start on-site training ahead of the AFC U20 Asian Cup Uzbekistan 2023
24 February 2023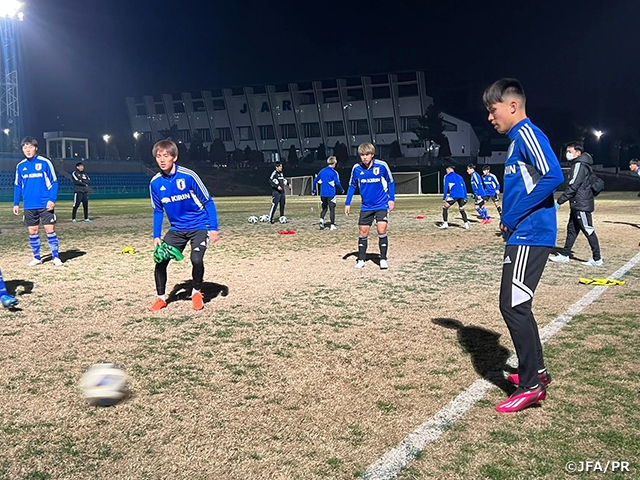 After two days of training in Chiba, the U-20 Japan National Team arrived in Uzbekistan, the host country of the AFC U20 Asian Cup Uzbekistan 2023, to begin preparations for the tournament, which opens on Wednesday 1 March.
The team departed from Haneda Airport on the night of Tuesday 21 and arrived in Uzbekistan via Istanbul, Turkey, a little after 14:00 on Wednesday 22. Japan will compete in the U20 Asian Cup in Tashkent, the same city where the U-21 Japan National Team (U-22 Japan National Team this year) competed in the U23 Asian Cup in June of the previous year.
On the first day of arrival, a light training session, which lasted approximately one hour, was conducted to recover from the fatigue caused by the long travel. The session was held in relatively warm temperatures, although Tashkent at this time of year has many days of below freezing temperatures, making it very difficult to maintain the conditions of the natural turf pitches.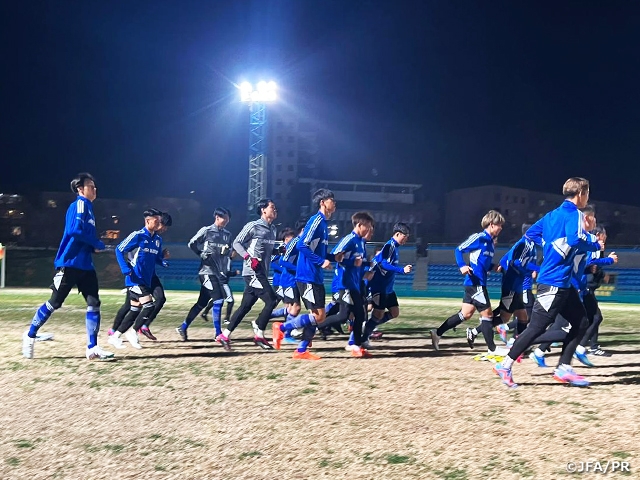 Head Coach TOGASHI Koichi told the players that "as in previous activities, we want this team to have the strength to be flexible and adaptable to any given environment," to which the players responded by working vigorously in the training session. As the training took place at a venue adjacent to the JAR Stadium, where the first match against China PR will be played, many of the players engaged in the session with a match-day mentality.
The team will train in the afternoon on Thursday 23 in Tashkent, where they will be tuned up ahead of the tournament, which starts on Wednesday 1 March.
Japan's first match against U-20 China PR National Team is scheduled to kick-off at 15:00 on Friday 3 March.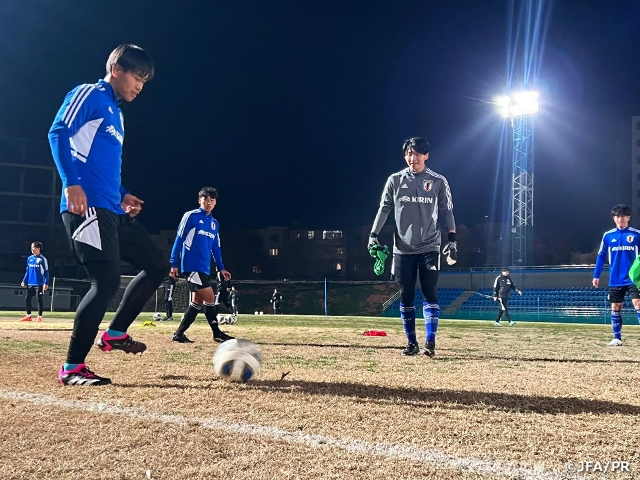 AFC U20 Asian Cup Uzbekistan 2023
Tournament Dates: Wed. 1 - Sat. 18 March 2023