NEWS
Chile National Team arrive in Japan - KIRIN CUP SOCCER 2022
08 June 2022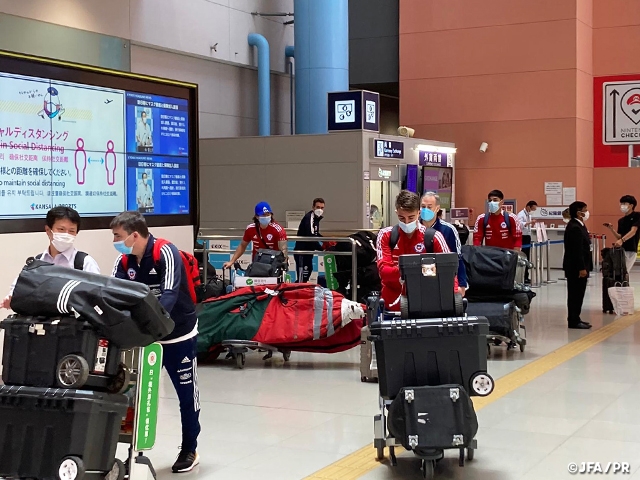 The Chile National Team arrived at Kansai International Airport on Tuesday 7 June ahead of the KIRIN CUP SOCCER 2022 to be held at Noevir Stadium Kobe (Hyogo) and Panasonic Stadium Suita (Osaka) on Friday 10 and Tuesday 14 June.
The team arrived in Japan in the morning after their match against Korea Republic and held a training session in the afternoon to condition themselves.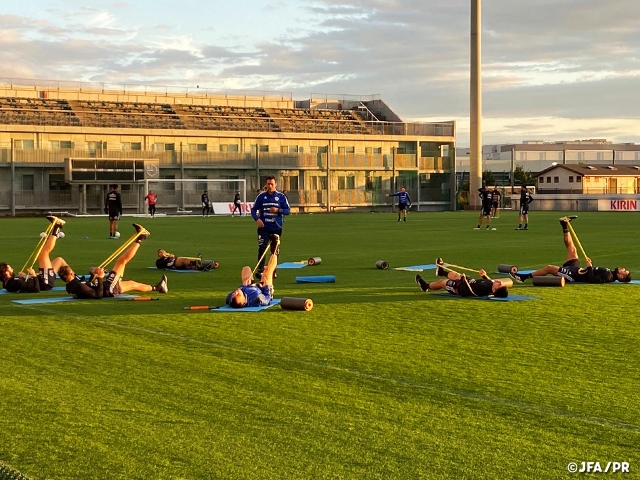 Coach and Players' Comment
Eduardo BERIZZO, Head Coach of Chile National Team
I have been to Japan several times before and have always been amazed by the high level of education, the respect for others and the desire to provide excellent service, and I am honoured to be back here again. We see these two matches in the KIRIN CUP as a chance for us to try out many young players, as well as an opportunity to develop our new style. Of course, we will do our best to win these matches and hope to showcase a performance that would bring great joy to the football fans in Japan.
Gary MEDEL
Every time I come to Japan, I am touched by the kindness of the people here and their respect for others, so I am happy to be able to come to Japan again. We will be playing two very important matches here in Japan. With so many new and young players being called up this time, we have to fight for our rights to wear this prestigious jersey of the national team, and I believe this is the best way to raise the overall level of the team. I would like to thank the Japanese fans for their continuous support.
Joaquin MONTECINOS
These two matches are very important for this team. We have just started a new process and it is a crucial trial not only for the players but also for the technical staff. Personally, I would like to make the most of this opportunity and cherish each and every play so that I can establish myself in the national team. To our Japanese fans, thank you for your warm hospitality and affection towards a team from a different continent.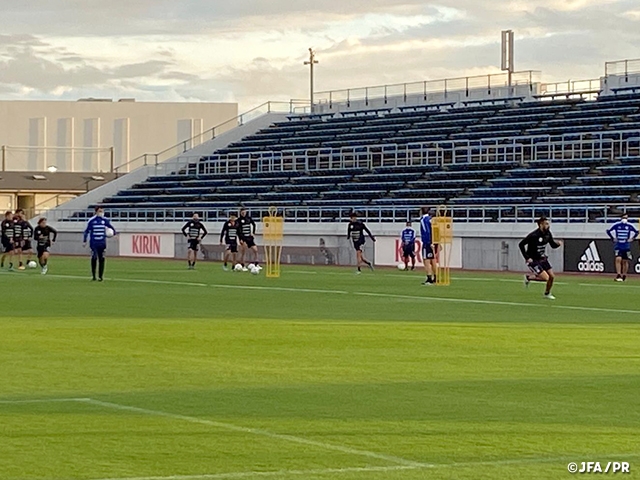 Date/Venue:
Fri. 10 June/Noevir Stadium Kobe (Hyogo)
Tue. 14 June/Panasonic Stadium Suita (Osaka)