NEWS
【Scouting report】"Eagles of Carthage" will take on the competition in Qatar through solid defence and quick attacks - Tunisia National Team (KIRIN CUP SOCCER 2022)
09 June 2022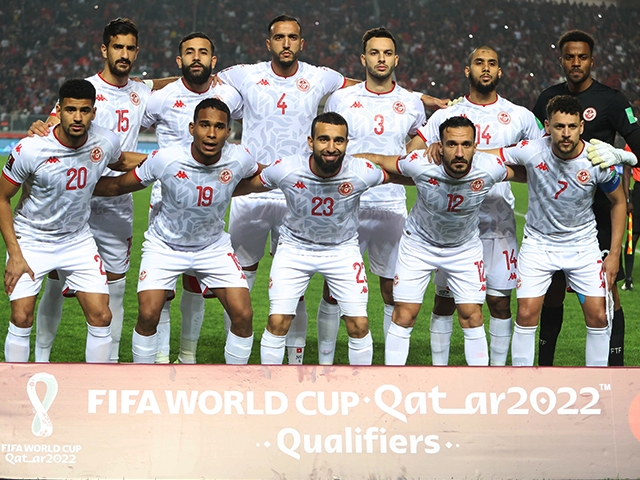 The Tunisia National Team, also known as the "Eagles of Carthage," derives its nickname from the name of a city-state that flourished in the region in BC. They have tenaciously fought through the international competitions with their quick attacks launched from solid defence, and their cohesiveness as a team. This year's FIFA World Cup Qatar 2022™ will be their sixth appearance in the FIFA World Cup™.
Tunisia have played four matches against Japan and lost four. Perhaps the most notable match between the two sides came at the 2002 FIFA World Cup Korea/Japan™, which took place exactly 20 years ago on 14 June. Tunisia went into the match at Nagai Stadium with little hope of progressing past the group stage but lost 0-2 after allowing goals to MORISHIMA Hiroaki and NAKATA Hidetoshi. While Japan advanced to their first knockout stage at the World Cup, Tunisia were eliminated after finishing bottom of their group.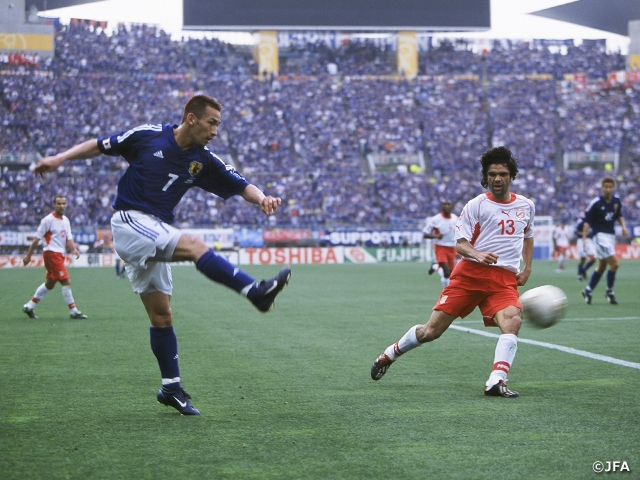 They made their first World Cup appearance at the 1978 FIFA World Cup Argentina™, where they defeated Mexico 3-1 to record the first victory for an African team in the tournament. In the 2018 FIFA World Cup Russia™ they managed to come from behind to beat Panama 2-1, recording their first win in 40 years. In the second round of the African qualifiers, the team demonstrated their solid defence by limiting their opponents to just two goals in six matches. They won the final round with an aggregate score of 1-0 in a home-and-away series against Mali.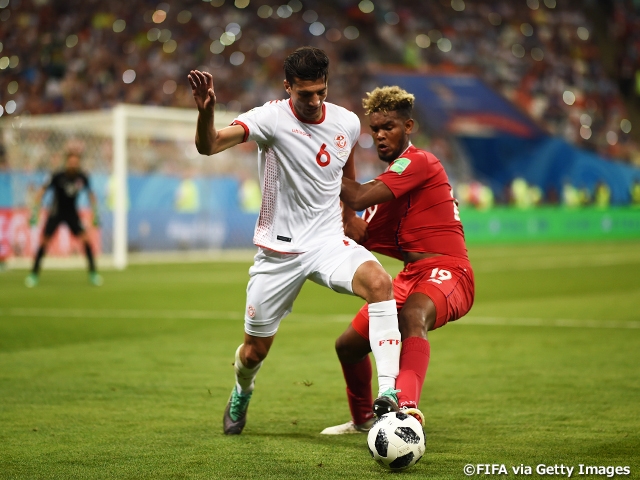 They are in a tough group at the FIFA World Cup Qatar 2022™ against France, the reigning champions, and Denmark, who finished in the top four at last year's UEFA EURO 2020. The remaining spot goes to the winner of the intercontinental play-off, which will be contested between the winner of the Asian play-off between the UAE and Australia, and the fifth placed finisher of the South American qualifiers, Peru. Nevertheless, Head Coach JALEL KADRI is determined to "fight to reach the knockout stages for the first time in our history."
The team does not have players who play for top European clubs but consists of solid players at each position. A growing number of players born in France with Tunisian roots are now becoming mainstays of the team, including MONTASSAR OMAR TALBI, AISSA BILAL LAIDOUNI and NAIM SLITI. Their offence is bolstered by YOUSSEF MSAKNI, who missed the previous World Cup in Russia through injury, and SEIFEDDINE JAZIRI, the top scorer in the FIFA Arab Cup™ held late last year, who will surely be on the opponents' radar up front.
FIFA Ranking: 35th *As of 31 March 2022
FIFA World Cup™ Appearance: 5 times, 1978, 1998, 2002, 2006, 2018

Date/Venue:
Fri. 10 June/Noevir Stadium Kobe (Hyogo)
Tue. 14 June/Panasonic Stadium Suita (Osaka)