NEWS
Ghana National Team arrive in Japan - KIRIN CUP SOCCER 2022
09 June 2022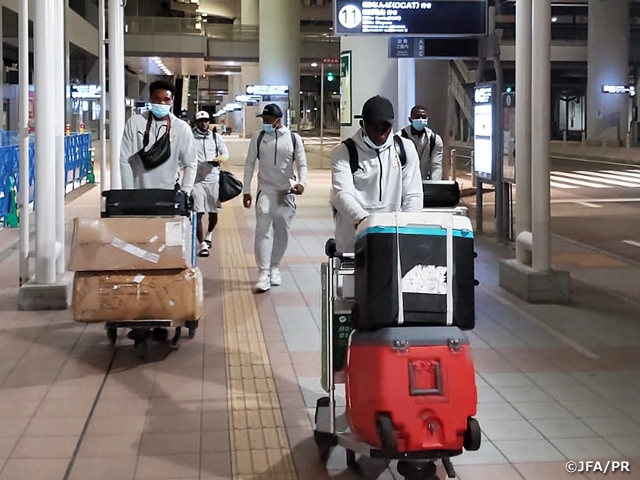 The Ghana National Team arrived at Kansai International Airport on Tuesday 7 June ahead of the KIRIN CUP SOCCER 2022 to be held at Noevir Stadium Kobe (Hyogo) and Panasonic Stadium Suita (Osaka) on Friday 10 and Tuesday 14 June.
The team held a training session in preparation for their first match against the SAMURAI BLUE (Japan National Team).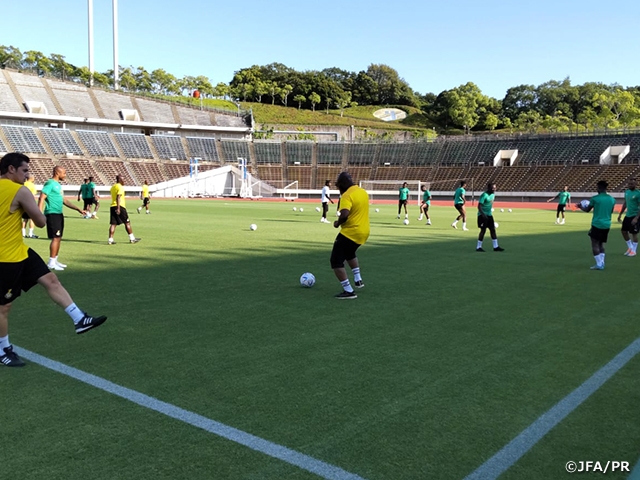 Coach's Comment
NANA OTTO ADDO, Head Coach of Ghana National Team
We are delighted to have the opportunity to play in Japan. The two matches in the KIRIN CUP are very important for us, so we will do our best to produce a positive result in front of our fans in Japan.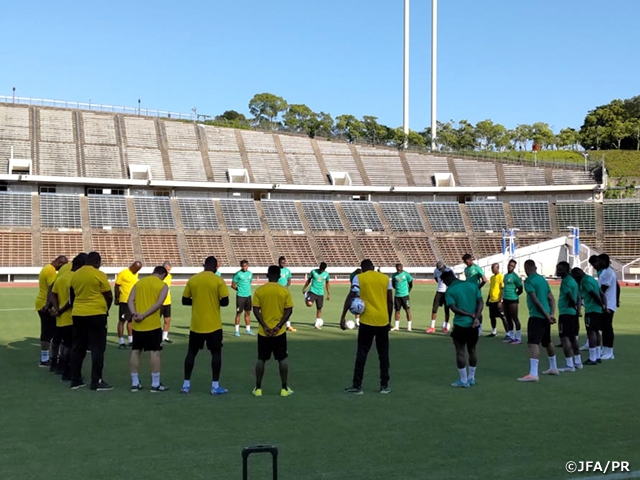 Date/Venue:
Fri. 10 June/Noevir Stadium Kobe (Hyogo)
Tue. 14 June/Panasonic Stadium Suita (Osaka)