NEWS
【Scouting report】Australia in need of back-to-back victories for automatic qualification – Australia National Team (AFC Asian Qualifiers 3/24@Sydney)
23 March 2022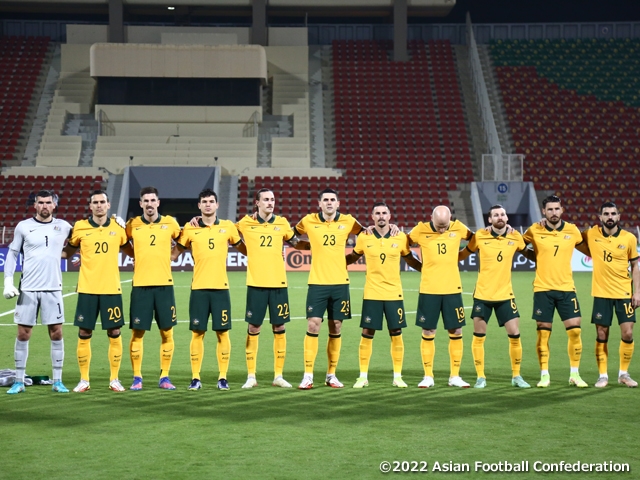 Currently ranked third in Group B of the AFC Asian Qualifiers (Road to Qatar), Australia have secured at least a third-place finish in the group, which gives them a spot into the play-offs against the third-place finisher of Group A. However, in order to automatically qualify for the FIFA World Cup Qatar 2022™, the Socceroos will have to pull-off back-to-back victories against the top two teams in their group, as they are set to face second place Japan (who are three points ahead of Australia) on 24 March, followed by the group leaders Saudi Arabia (who are four points ahead) on 29 March. If they finish third, Australia must win a play-off match against the third-place finisher of Group A, before facing the fifth-place finisher of the CONMEBOL (South American Football Confederation) Qualifiers with the ticket to the World Cup on the line.
Despite starting off the final round of the AFC Qualifiers with three consecutive victories, the wheels began to fall off last October, when they lost to the SAMURAI BLUE (Japan National Team) 1-2, after conceding an own goal in the closing minutes. Following this match, Australia drew back-to-back matches against Saudi Arabia (0-0) and China PR (1-1) to drop from first to third place in their group. Although they showed signs of recovery with a convincing 4-0 victory over Vietnam in January, they drew against Oman in February, after conceding a late equaliser in the 89th minute to draw 2-2 yet again. Coach Graham ARNOLD expressed his confidence after their match against Oman saying, "Everything is in our hands", but they will need to do some heavy lifting by beating Japan and Saudi Arabia in consecutive matches.
Ahead of the two crucial matches, coach Arnold announced the 27-man roster, which included familiar faces like Mathew RYAN, Trent SAINSBURY, and Mathew LECKIE. The roster featured players from 13 different leagues around the globe, including Mitchell DUKE (Fagiano Okayama), who plays in the J.League. It is also expected that former player of Yokohama F. Marinos, Milos DEGENEK, will be paired with Sainsbury as the starting centre-backs.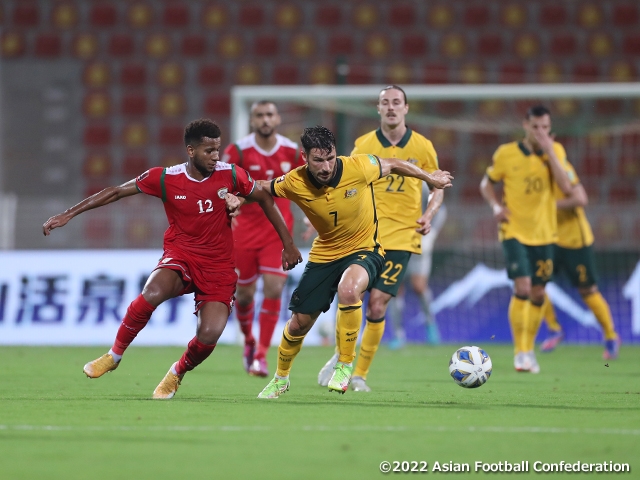 According to the official website of Football Australia (governing body of football in Australia), since 2001, Australia holds a record of 10 wins one draw and one loss in all official matches played at Stadium Australia, where the match against Japan will be played. The only loss came from a match against China PR, in which the team entered with a young squad after they already qualified for the next round of the 2010 FIFA World Cup South Africa™ Asian Qualifiers. They will see if the venue's good fortune can help them keep their hopes alive to avoid the play-off route to the World Cup.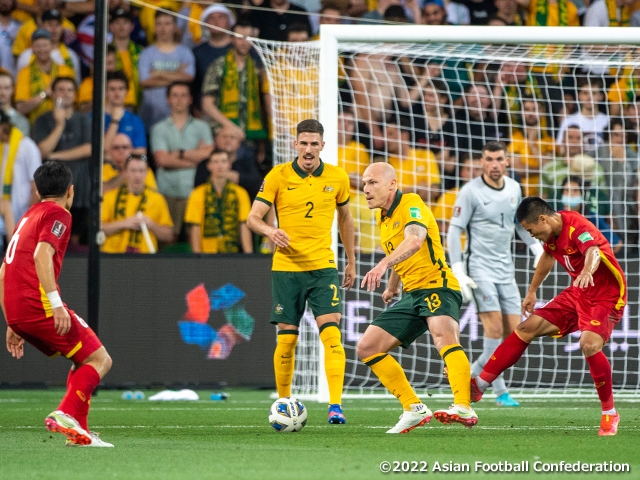 FIFA Ranking: 37th (4th in Asia) *As of 10 February 2022
FIFA World Cup appearance: 5 times, 1974, 2006, 2010, 2014, 2018
Japan's head to head record: 10 wins 9 draws 7 losses (37 goals, 32 conceded)
*Including matches while Australia was under the Oceania Football Confederation
Asian Qualifiers - Road to Qatar
SAMURAI BLUE (Japan National Team) vs Australia National Team
Date: Thu. 24 March, 20:10 (18:10 Japan time)
Venue: Stadium Australia (Sydney, Australia)
Tournament Information
SAMURAI BLUE (Japan National Team) vs Vietnam National Team
Date: Tue. 29 March, 19:35
Venue: Saitama Stadium 2002 (Saitama)
Tournament Information