NEWS
First Round of the JFA 44th U-12 Japan Football Championship kicks-off
27 December 2020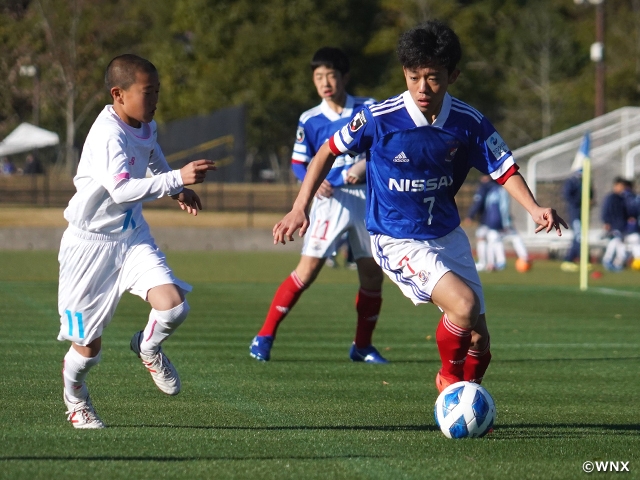 The first round of the JFA 44th U-12 Japan Football Championship took place at Fureai Sports Land in Kagoshima on Saturday 26 Saturday.
Total of 48 teams were grouped in 12 groups for the first round. A fixture between two J.Club academy teams clashed at Group B, as Yokohama F. Marinos Primary (Kangawa2) and Sagan Tosu U-12 (Saga) went head to head.
The first chance was created by Tosu in the second minute, when SHIMIZU Hatsuki struck a shot following a counterattack, but his attempt was saved by Yokohama's GK KAWAGUCHI Taisei. Yokohama FM responded within minutes, as the shot taken by KOBAYASHI Ryosuke struck the post in the sixth minute. After both sides exchanged close attempts, it was the Yokohama side who struck first, as KATAOKA Daiki converted a cross delivered from the left side in the ninth minute. With Kataoka and Kobayashi each adding on to the tally, Yokohama FM won the match 3-0.
The second fixture in Group L featured a match between Progresso FC Tokachi U-12 (Hokkaido) and Tamiya Victory SS (Tokushima). The match saw early action, as Tamiya's OZAKI Kai scored the opener with a shot taken from distance in the third minute. Tokachi quickly responded with a goal of their own, as AIZAWA Ryujin converted a cross delivered from the right side to equalise the match. As the match progressed, Tamiya started to take control over the match. Following the go-ahead goal scored just before the break, Tamiya went onto score two more goals in the second half, winning the match with a final score of 4-1.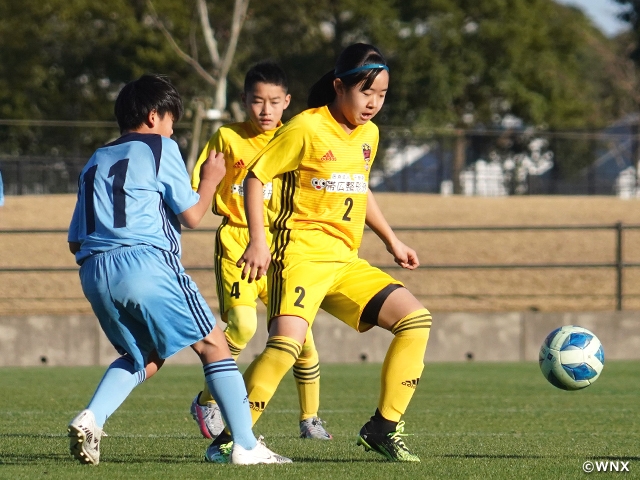 In Group G, Tochigi SC U-12 (Tochigi) defeated Zweigen Kanazawa U-12 (Ishikawa) 2-0 in the second fixture. The match started with Tochigi taking the initiative by attacking the flanks, as ITO Yoei penetrated the right side, while HATANO Sosuke attacked the left. Despite being kept scoreless in the first half, the Tochigi side managed to score two goals in the second half, earning a shut-out victory over Kanazawa.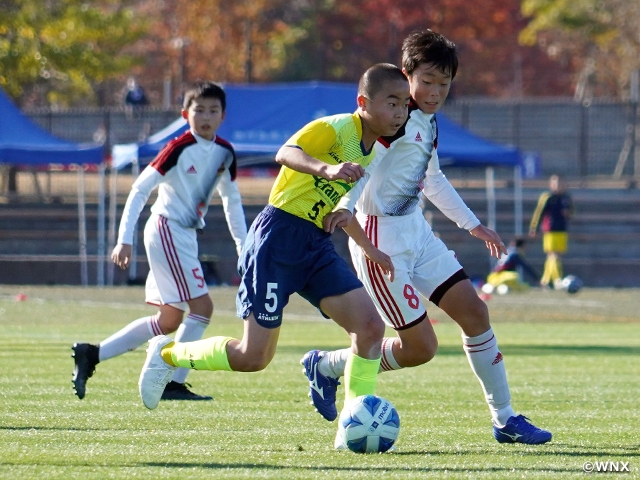 FC Trianello Machida (Tokyo) showed their dominance in Group C, scoring 13 goals in two matches. The defending champion Buddy SC (Kanagawa) has also started off with two wins in Group E.
The remaining fixtures of the first round, as well as the round of 16 will be played on Sunday 27 December. Friendly matches between teams eliminated from the tournament will also be played on this day.
Players' Comments
MAKINO Reo (Iijima Minami FC/Akita)
We tried to build our offence from the GK position, but we couldn't connect our passes in our first match. We will make the necessary adjustments ahead of our next match. I will direct my teammates so that we don't concede any shots, but even if we do concede, I will make sure to block them.
HARA Ota (Fagiano Okayama U-12/Okayama)
With this being our first tournament appearance, I was nervous at first, but managed to score a goal. I would like to be able to deliver balls that can be easily converted by my teammates. Our team is dedicated to win every battle and we strive to score goals from each ball possession. Although this is our first tournament appearance, our goal is to win the title.
TSUNEMATSU Haruto (Taisha SSC/Shimane)
After trailing by a goal, we reminded each other during halftime to stay vocal and to focus on the fundamentals. The competition level at this national championship is very high, but I tried to play with confidence and managed to score a goal. We will face another tough opponent tomorrow, but we will try to possess the ball longer and showcase our football style.
SHIMIZU Hatsuki (Sagan Tosu U-12/Saga)
We played good defence in our first match, but our offence did not function well. Our goal is to win this tournament, so I hope to showcase a performance that can contribute to the team's victory.

JFA 44th U-12 Japan Football Championship
Tournament duration: Sat. 26 - Tue. 29 December 2020