NEWS
Japan beach football coach Mendes gets to work
16 April 2014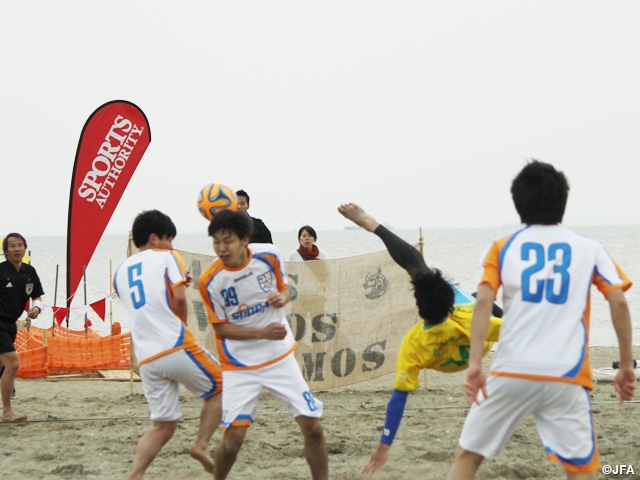 Marcelo Mendes, who was named the head coach for the Japan national beach football team this month, observed the East Japan beach football league at Makuhari beach in Chiba on the 13 April (Sun). In the main pitch, which was the center of the festival, while high school and elementary school students played, members of the past and future national teams also performed. It was an good opportunity for coach Mendes to understand the current situations of Japanese beach football and he was able to proceed his player selections.
Comments of Marcelo Mendes, head coach for the Japan national beach football team
As I watched the East Japan league, I was able to see the future of Japan's beach football. I got to find some of the players that I thought have chances to play for the national team in the future. One of the best things that happened to me was that I got to know that all the players understand the rules and techniques for beach football very well, trying to play a real beach football, not just trying to play on the sands.
Also, they were using different tactics both offensively and defensively depending on the teams they belonged to, although it was a local event. So as I got to be able to see some of those things, I felt the bright future for Japanese sports.
Now, I would like to convey my knowledges and experiences to the Japanese coaches and players through national team activities and clinics, and be a part of the developments of Japanese beach football.