NEWS
Women's U-23s beat England in Game 3 at La Manga
07 March 2014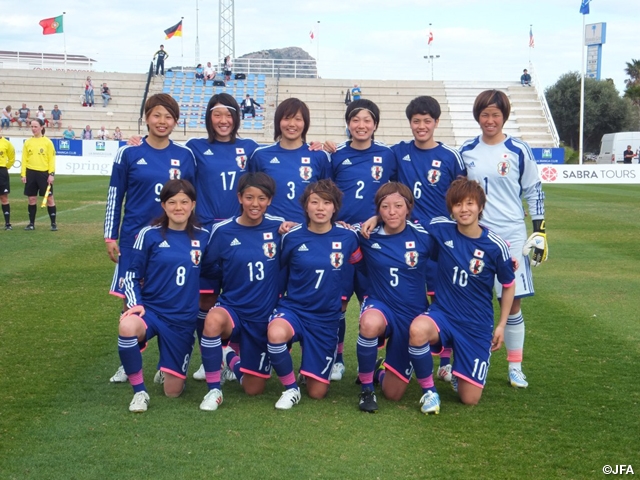 The Japan Women's U-23 side beat England 4-0 to wrap up the Women's U-23 Six Nations Tournament at La Manga, Spain, on a winning note on Wednesday.
 Japan soon found their passing game and Kira Chinatsu gave the young Japanese side an early lead eight minutes into the match. Tanaka Mina made it 2-0 in the 17th minute from close range. Japan continued to attack and Kyokawa Mai hit the bar in the 35th minute.
Tanaka found the target again in the 66th minute off a Kyokawa through ball and Kira converted a penalty in the 76th minute.
Japan completed the friendly tournament with two wins against one loss.
 "Scoring early in the game made it easier for us to play," Japan women's U-23 coach Nakamura Jun said. "We were able to resist England's tough pressing and score additional goals, which worked well for us. And we were able to pressure our opponents to win the ball and launch counter attacks."
 Kira said, "The more matches we played, the better we could play as a team. We were able to score and win in this game, so it was good."
 Tanaka commented: "England pressed hard up front, which was something we cannot experience in Japan. It was also good to see that our team is headed in a good direction with the way we play."