NEWS
【Scouting report】South American powerhouse with strong defence and fast attack take first step towards resurgence in Japan - Paraguay National Team (KIRIN CHALLENGE CUP 2022)
30 May 2022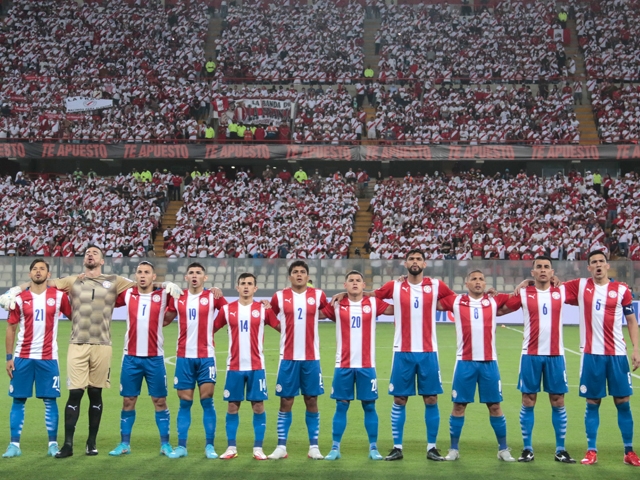 Japan has played Paraguay 10 times, with a record of four wins, four draws and two losses. Most recently, they won 2-0 at the KIRIN CHALLENGE CUP 2019 (9/5@Kashima Soccer Stadium) with goals from OSAKO Yuya and MINAMINO Takumi. After this match, coach MORIYASU Hajime commented on the level of play showcased by the Paraguayan side, "They were well organised and showed great intensity to win the ball."
Perhaps the most memorable match involving the two sides came in the Round of 16 of the 2010 FIFA World Cup South Africa™. With both sides seeking to reach the quarterfinals for the first time, the score remained 0-0 after 120 minutes and the winner was determined by a penalty shoot-out, which ended 5-3 in favour of the South American side. Paraguay fought hard in the quarterfinals against Spain, who would win the tournament, but were narrowly beaten 0-1 by the goal scored by David VILLA in the 82nd minute.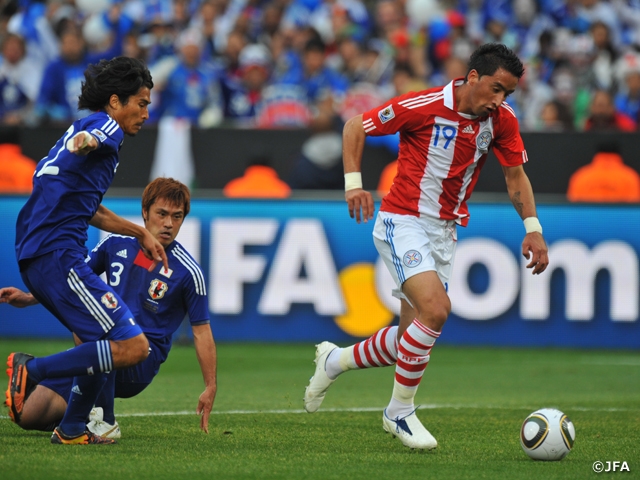 However, Paraguay have been absent from the stage of the World Cup since this tournament. They finished eighth out of ten teams in the South American Qualifiers for the FIFA World Cup Qatar 2022™ with three wins, seven draws and eight losses. Suffering from a poor offensive output, they were bottom of the table with a total of 12 goals scored, finishing 11 matches without scoring a goal. Coach Guillermo BARROS SCHELOTTO took over in October last year but was not able to trigger an upsurge.
For Paraguay, which has completed its cycle of rise and fall, the KIRIN CHALLENGE CUP 2022 is the perfect setup for their first step towards resurgence. With their sights set on the CONMEBOL Copa America in two years' time, and the World Cup in four years' time, coach Barros Schelotto is on a mission to "seek for the players we need to become a competitive team." And, for the time being, the Argentinian coach aspires to "show the best we have" through international friendlies.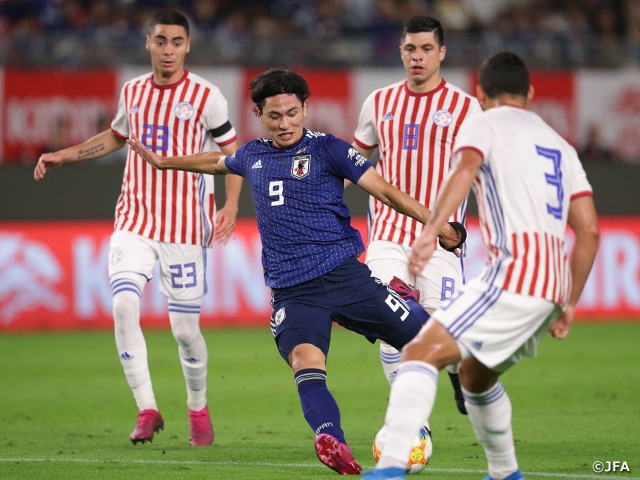 The ace of the team is Miguel ALMIRON (Newcastle United/England), who also wore the number 10 jersey in the South American qualifiers. He is a skilful attacker who is also willing to work hard for the team. At the heart of their defence is Omar ALDERETE (Valencia CF/Spain). He is a robust defender who carries on the Paraguayan tradition of producing excellent centre-backs. Their physical defence in the penalty area, and polished counterattacks. The tenacious fighting spirit cultivated in South America, a region of many strong teams, will be worth watching for.
FIFA Ranking: 50th *As of 31 March 2022
FIFA World Cup™ Appearance: 8 times, 1930, 1950, 1958, 1986 (Round of 16), 1998 (Round of 16), 2002 (Round of 16), 2006, 2010 (Quarterfinals)