NEWS
【Scouting report】Oman aim for back-to-back victories over Japan with highly talented squad – Oman National Team (AFC Asian Qualifiers 11/16@Muscat)
13 November 2021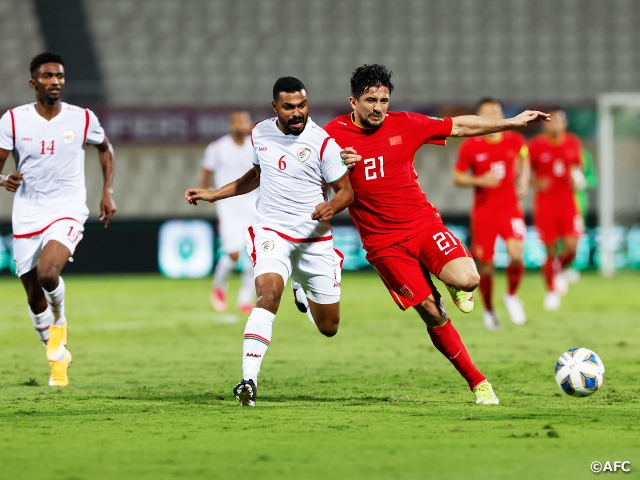 In their first match of the AFC Asian Qualifiers (Road to Qatar), Oman defeated the SAMURAI BLUE (Japan National Team) 1-0, in which their coach Branko IVANKOVIC described as a "historic victory." It was Oman's first win over Japan in 13 matches. For a team that has never played in the World Cup, beating a team that has participated in six consecutive World Cups at their home turf was a huge victory. Of course their performance was outstanding, as the Croatian coach mentioned that they "showcased a performance that deserve to win the match."
However, the team has lost consecutive matches to Saudi Arabia (0-1) and Australia (1-3). And despite winning over Vietnam (3-1), Oman drew with China PR (1-1) in match day five, dropping their position from third to fourth place in Group B.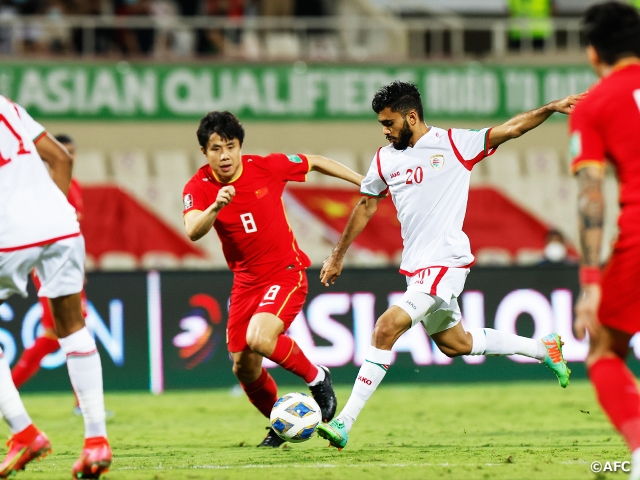 Most of their players belong to clubs in their domestic league, which are almost unheard of in top-level international competitions such as the AFC Champions League. However, as seen from the match against Japan in September, their players are capable of playing at a high level. Issam Abdallah AL-SABHI, who scored the decisive goal against Japan, made his first start in the final round against Vietnam, in which he showcased an acrobatic over-head shot to score the equaliser. Salaah AL-YAHYAEI, who assisted the goal of Al-Sabhi against Japan, is an all-round player that can create opportunities in many ways. Mohsin AL-KHALDI, who didn't play in the match in September, is a lefty that can create major threats from set pieces.
In the midfield, Harib AL-SAADI plays a central role in stopping the opponents from breaking through, while centre backs, Ahmed AL-KHAMISI and Juma AL-HABSI anchors the defence line. Coach Ivankovic has managed to bring these talented players together and improve the team's overall strength.
Out of the 13 matches played between Oman and Japan, only three of those matches were decided by a margin of two or more goals. Since the first leg took place in September, the two sides must have spent plenty of time studying each other. It will be interesting to see how these two teams start off the second half of the AFC Asian Qualifiers.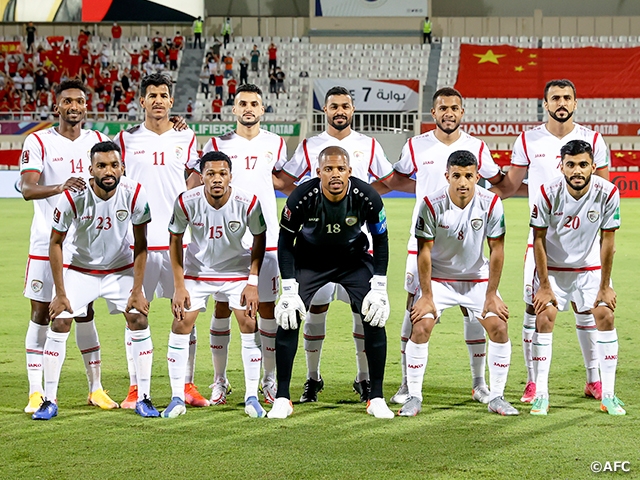 FIFA Ranking: 77th (10th in Asia) *As of 21 October 2021
FIFA World Cup appearance: None
Japan's head to head record: 9 wins 3 draws 1 loss (20 goals, 5 conceded)