NEWS
U-17 Japan Women's National team  FIFA U-17 Women's World Cup in Costa Rica 2014 Champion Comments of president Otake, coaches Zaccheroni and Sasaki
05 April 2014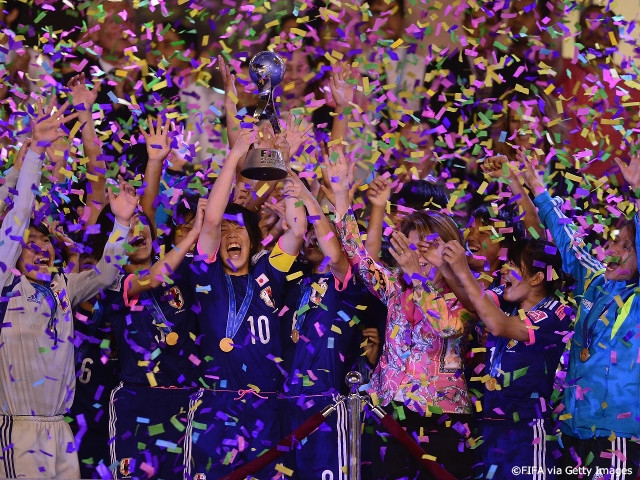 Japan Football Association   President: Daini Kuniya
Throughout the tournament, we highly appreciate our national team played with splendid Japanese style. All the players attacked with stable techniques and worked on defense systematically.
I believe not only all the female coaches but also all Japanese coaches will have a big confidence by getting the world No.1 with a female coach.
I'm sure we got a good start towards the FIFA Women's World Cup 2023 and Tokyo Olympics 2020.
SAMURAI BLUE(Japan National Team) Coach: Alberto Zaccheroni
Congratulations for your victory.
Each Japan Women's National team keeps getting great success at a high level like Nadeshiko Japan and I really admire the younger category got a wonderful result.
Women's soccer has bright future as well as men's one and I'm looking forward to their future.
Nadeshiko Japan(Japan National Team) Coach: Norio Sasaki
Congratulations for your victory.
Although it was a long-term tournament, each player did the best and it was admiring they became No.1. I'm very proud of it. I hope they'll advance to higher stage with confidence.