NEWS
From Pitches in Asia – Report from JFA Coaches/Instructors Vol. 57: OKU Takeshi, Chengdu Football Association Academy U-12 Technical Director
30 September 2021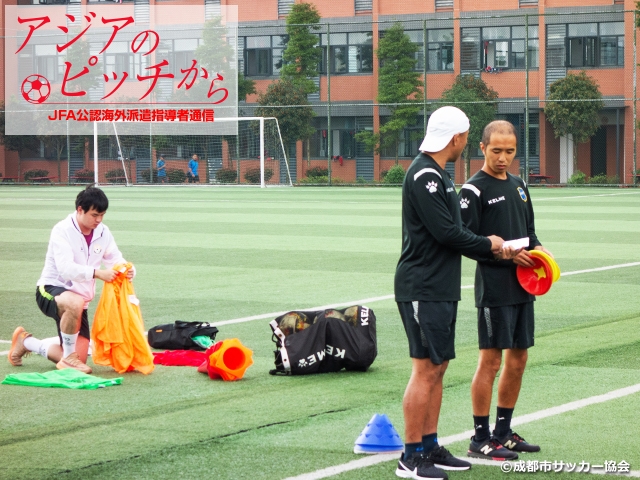 Football activities in Chengdu
In Chengdu, China, we are currently able to play football without being severely affected by the Covid-19 pandemic. A selected group of players between the ages of 10 and 20 belong to the Chengdu Football Association (Chengdu FA) Academy. The U-11 players train at the Chengdu FA academy on weekdays while playing for their own local teams on weekends. During the summer vacation, the Chengdu FA U-11 team participated in a week-long tournament. In China, players in the youth category are not provided with an environment where they can play matches on a daily basis, so this was a valuable opportunity for them to play against strong opponents from all over the country.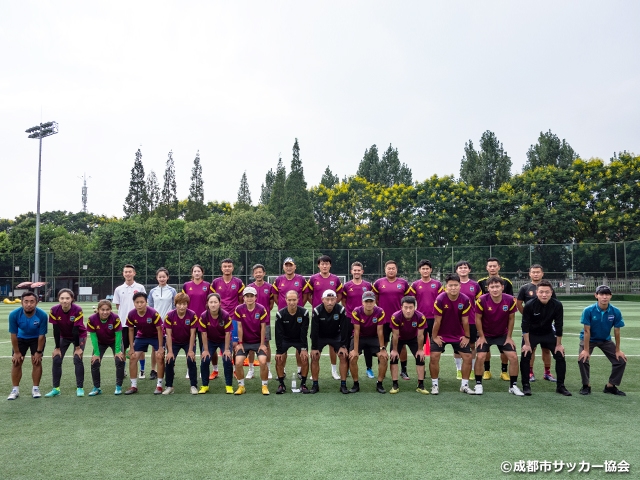 Differences in life, culture, and environment
It has been about five months since I arrived in China, and I have felt various differences from my daily life in Japan, such as Sichuan cuisine, the local cityscape, and the transportation system. Although I am also still trying to adjust to the new work environment, I have been warmly welcomed by the staff members of the Chengdu FA.
Coach Education
Training courses for Chengdu FA Academy coaches are held on a regular basis by the dispatched coaches from JFA (Mr. IKEGAYA Takashi, Mr. AMANO Keisuke, and myself). In September, we held a three-day training programme that consisted of lectures, practical trainings, and coaching sessions. As part of our daily activities, we also give advice to the local coaches in each age category. I feel that our constructive approach towards football and coaching has helped cultivate the Chinese coaches' interest in Japanese coaching methods and youth development philosophy, as well as their trust in us.
The President and Vice President of the Chengdu FA have shown strong empathy towards JFA's philosophy and coaching methods for youth development, and are very understanding in respect to our activities. In addition, there are great expectations for the improvement of the football environment and the establishment of a development system not only for the Chengdu FA but for the city of Chengdu as a whole. In order to meet the expectations of the Chengdu FA, we will continue to provide training courses for coaches regularly, and through our daily activities, we will make our best efforts to train coaches, build a development system, and further develop football in Chengdu.