PLAYERS FIRST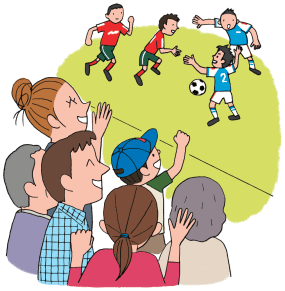 Games have a great influence on children's growth. So it is important that adults, cooperating with specialists of various fields, pursue a game environment that is most appropriate for each child.
Adults involved in football in this growth age, namely, coaches, referees, competition officials, parents, supporters should cooperate and, also in situations of difficulty, should try to resolve problems choosing what will be the best for the children.
JFA is performing various campaigns related to type 4 kid's competitions.
Each prefecture, each municipality should try to give various ideas and put these into practice in order to spread this movement. Let's give our influence to the game environment with this movement involving all the nation!
TOOL DOWNLOAD
JFA has created various tools, that will be utilized in tournaments of each region. Please, download and use them.
Printed matters related with growth age
Free Download