National Training Centre
National Training Centre
The 「National training centre」,which forms the core of the「Training centre system」, is a place where selected players of all over the country are provided of a good training environment and are strengthened and developed, as well as a place where coaches can improve their level.
From 1996, in order to improve the transmission of information and the sharing system, it has changed its form, from tournament form to workshop form, and from「Japanese football's problems」discovered by taking into account the world's standards, themes for each generation are established and trainings and lectures in order to solve these problems are carried out.
Moreover, themes and training key factors are expressed to regional training centre's coaching staff and to coaches participating to the coach training courses held at the same time, so that information and knowledge are transmitted also to regional/ prefectural training centre's players and players of grassroots team.
By using「National training centre」as a transmission source, basis for the strengthening and the development are established.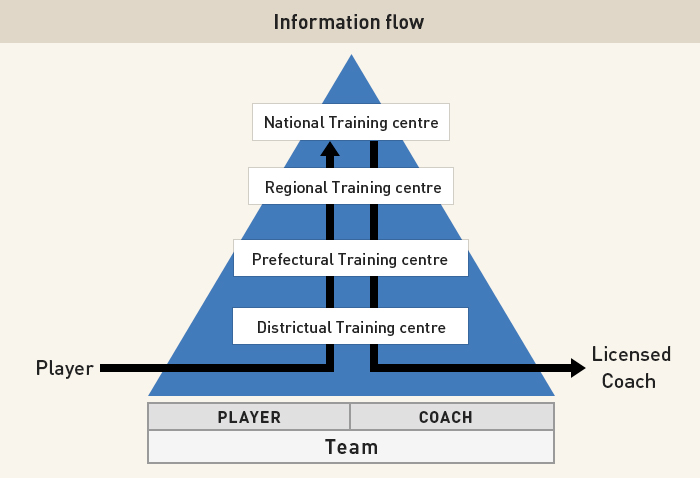 As players of the training centre