NEWS
Quarterfinals to take place on 27 October! Stay tuned for high-level competition at the Emperor's Cup JFA 101st Japan Football Championship
25 October 2021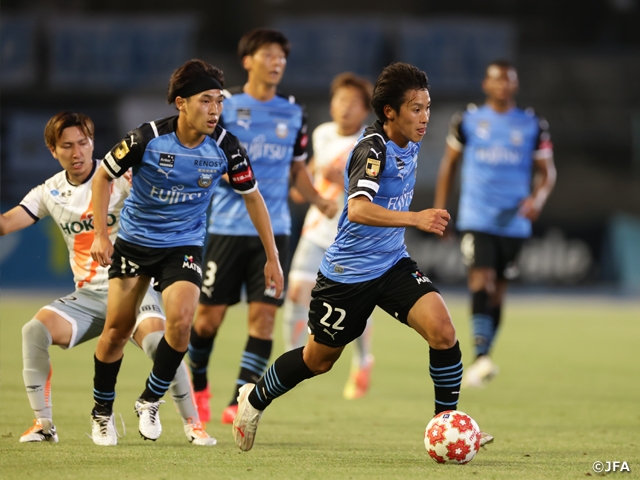 The quarterfinals of the Emperor's Cup JFA 101st Japan Football Championship will take place on Wednesday 27 October.
Although Verspah Oita (Amateur seed) and others were still in the round of 16, the quarterfinals are mostly occupied by J1 clubs. Among them, Jubilo Iwata (J2) is the only J2 club left.
In this tournament, Iwata has been challenged by teams from the lower categories, such as Hokkaido Tokachi Sky Earth (Hokkaido), Honda FC (Shizuoka), and Verspah Oita, but they will face clubs that are competing on the stage of J1 from now on. Their opponent at the quarterfinal is Oita Trinita (J1), who is currently fighting to avoid relegation at J1, but they have accumulated two wins and a draw in October, and they will certainly be looking for a win to keep their momentum going. Iwata is currently at the top of the J2 standings and is pushing for a return to J1, while Oita is in the midst of a battle to stay in J1. We can expect a fierce battle between the two clubs who are competing for their future.
Nagoya Grampus (J1) is scheduled to welcome Cerezo Osaka (J1) to their home. Nagoya is playing in three cup competitions this month. In the AFC Champions League, where they were the only Japanese team remaining, they unfortunately lost in the quarterfinals, but managed to reach the final in the J.League YBC Levain Cup, which will be held three days after the Emperor's Cup quarterfinals and against the same opponent, C. Osaka. It will be interesting to see how the two coaches manage the "back-to-back" matches. Led by coach Massimo FICCADENTI, Nagoya won the league fixture 1-0. C. Osaka has won against Nagoya 1-0 in the fourth round of the 97th Emperor's Cup, in which the Osaka side won the title. We will see who claims the victory this time.
Gamba Osaka (J1) and Urawa Red Diamonds (J1) will face each other for the second time this month. In the league fixture played on Saturday 16 October, the two sides entered additional time of the second half scoreless, before exchanging a goal apiece to finish the match 1-1, but there will be no draws this time. For the players, this match will serve as an "over-time" to determine the winner of their previous encounter.
The defending champions Kawasaki Frontale (J1) will face Kashima Antlers (J1). Kawasaki will seek to become the first back-to-back champions since G.Osaka at the 95th Emperor's Cup. Kashima on the other hand, is seeking to renew their own record of most titles won in the Emperor's Cup (currently five). An intriguing competition awaits, as the two powerhouses clash at the quarterfinals.
In fact, seven of the eight teams have won the Emperor's Cup before, making this an action-packed quarterfinals. Stay tuned to find out who reaches to the semi-finals.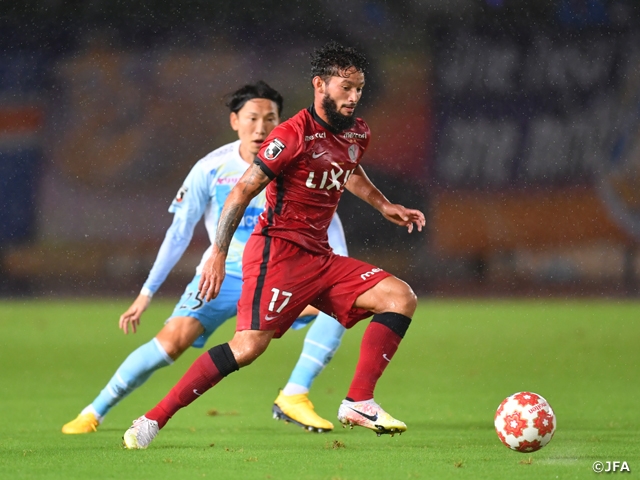 Emperor's Cup JFA 101st Japan Football Championship
【1st Round】Sat. 22, Sun. 23 May [Backup date: Mon. 24 May]
【2nd Round】Wed. 9, Wed. 16 June
【3rd Round】Wed. 7 July [Backup date: Wed. 14 July]
【Round of 16】Wed. 18 August [Backup date: Wed. 13 October]
【Quarterfinals】Wed. 27 October[Backup date: Wed. 17 November]