NEWS
Athletico Paranaense arrives to Japan ahead of the J.League YBC Levain Cup / CONMEBOL SUDAMERICANA Championship Final 2019 Kanagawa
05 August 2019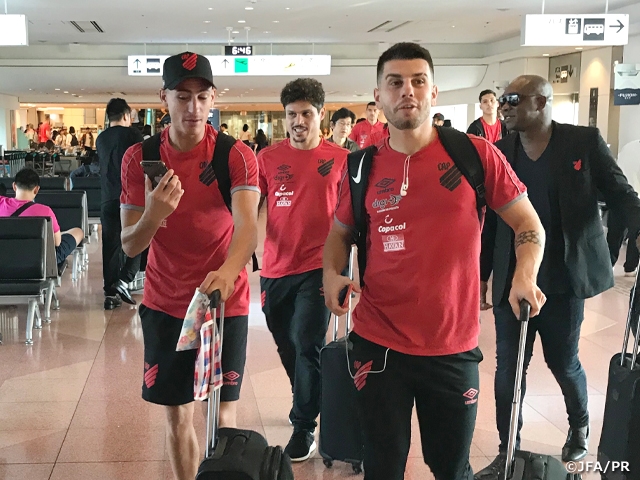 Ahead of the J.League YBC Levain Cup / CONMEBOL SUDAMERICANA Championship Final 2019 Kanagawa, Athletico Paranaense arrived in Japan on Sunday 4 August. The Brazilian club will face Shonan Bellmare at Shonan BMW Stadium Hiratsuka, Kanagawa, on Wednesday 7 August.
Following their match at the Copa Libertadores on Thursday 1 August, the team made their ways to Japan and held a training session in Chiba to prepare for the big match.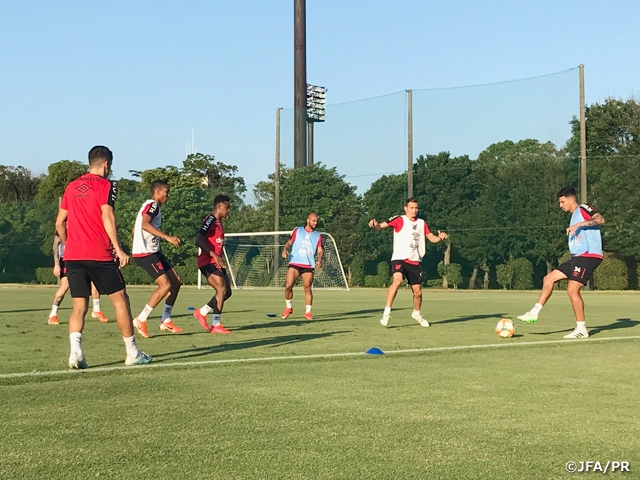 Coach and Players' Comments
TIAGO NUNES, Coach
Japan is a top class country in the world. It is an honour for us to be here and we are certain that we will be spending a wonderful time here in Japan. Last year's title campaign at the SUDAMERICANA Championship, the matches against Boca Juniors and River Plate, the cup matches at the Copa Libertadores and Recopa, all these experiences have added new history to Athletico and the upcoming match will give our club the opportunity to strengthen our bond as a team. This will be the first time a club from state of Parana to play a match in Asia. We hope to win the title to bring the club to a higher level. Our style of football is to strive for the goal with great intensity on the pitch and that is how we intend to play in Japan. We are grateful for the warm hospitality provided by the people in Japan and we hope to showcase a spectacular football match.
LUIS OSCAR GONZALEZ
This is my third time visiting Japan, and the Japanese people are always kind and welcoming, so I have a very positive impression on Japan. We will be playing against Shonan Bellmare with a very important title at stake, so we hope to win the match and bring back the trophy with us. The football style played by Athletico Paranaense is a very attack-minded football and our team has seen great developments over the recent years. We will enter the match with a strong intention to compete and we hope to showcase a spectacular football for the fans of Japan.
ADERBAR MELO DOS SANTOS NETO
With this being my first visit to Japan, I am getting the impression that the Japanese people are very polite and warm welcoming. This match in Japan will provide us with a precious opportunity to add new history for the club, as well as to bring the team to a higher level. Athletico Paranaense plays an attacking football with high intensity, while keeping high possession of the ball. We hope to showcase our style of football to the fans of Japan.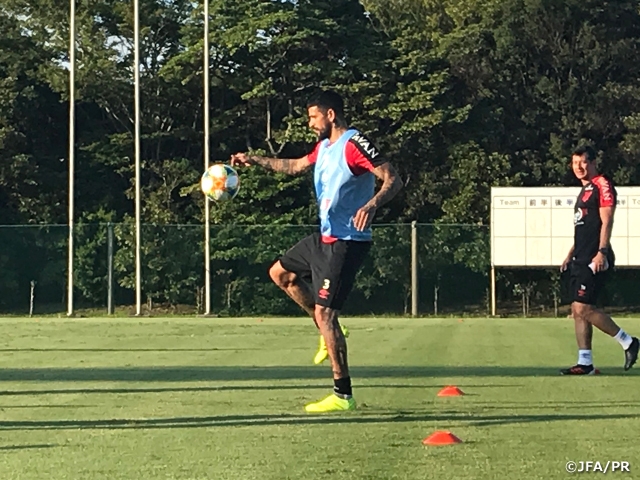 Coach
TIAGO NUNES
Squad
GK
1 ADERBAR MELO DOS SANTOS NETO
25 CAIO ALAN TEM CATEM GONCALVES
29 LEONARDO DA SILVA VIERA
DF
2 JONATHAN CICERO MOREIRA
34 PEDRO HENRIQUE RIBEIRO GONCALVES
4 LEONARDO PEREIRA
23 MADSON FERREIRA DOS SANTOS
6 MARCIO GONZAGA DE AZEVEDO
MF
3 LUIS OSCAR GONZALEZ
39 BRUNO GUIMARAES RODRIGUEZ MOURA
5 WELLINGTON APARECIDO MARTINS
21 LUCAS HALTER
18 LEONARDO CITTADINI
8 TOMAS GUSTAVO ANDRADE
17 BRAIAN EZEQUIEL ROMERO
77 BRUNO DOS SANTOS NAZARIO
38 THONNY ANDERSON DA SILVA CARVALHO
FW
10 MARCELO CIRINO DA SILVA
11 MAYCON VINICIUS FERREIRA DA CRUZ
7 RONIELSON DA SILVA BARBOSA
9 MARCO GASTON RUBEN
Schedule
Mon. 5 August
PM
Training
Tue. 6 August
PM
Official Press-conference/Training
Wed. 7 August
19:00
Shonan Bellmare vs Athletico Paranaense
(Shonan BMW Stadium Hiratsuka)

J.League YBC Levain CUP/CONMEBOL SUDAMERICANA Championship Final 2019 Kanagawa
Tournament Date: Wed. 8 August 2019 19:00
Tournament Venue: Shonan BMW Stadium Hiratsuka, Kanagawa
Tournament Information