NEWS
Prefectural representatives seeking to advance through the third round of the Emperor's Cup JFA 101st Japan Football Championship
05 July 2021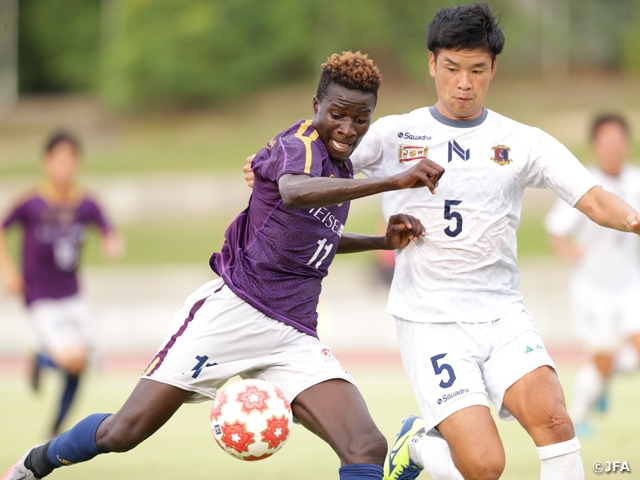 The third round fixtures of the Emperor's Cup JFA 101st Japan Football Championship are about to take place on Wednesday 7 July.
J1 clubs made their appearance from the second round and showcased their superiority against the lower category teams. However, not all J1 clubs made it through to the third round, as Ococias Kyoto AC (Kyoto) are one of the teams that caused an upset, scoring five goals to defeat Sanfrecce Hiroshima (J1) in the second round. After taking the lead in the 28th minute, the Kyoto side never let go of their lead, scoring three unanswered goals in the closing minutes of the second half to walk away with a 5-1 victory, making their team name a trending word on SNS.
Ococias Kyoto will now face Verspah Oita (Amateur seed), who defeated Montedio Yamagata (J2) in the second round. With both teams coming off an upset victory, this fixture will certainly be an enticing matchup with full of energy.
Last year's amateur seed Honda FC (Shizuoka) will square off against Jubilo Iwata (J2). Both teams are based in Shizuoka, and the fixture between the two sides used to be called as the "Tenryu River Derby" during the Japan Soccer League era.
Honda FC are coming off a win over Yokohama F. Marinos (J1) in the second round, prevailing in a see-saw match that went into PKs. Honda have faced Iwata in the second round of the 97th tournament in 2017, where they lost in PKs. TONO Daiya who scored the equaliser in that match has transferred to Kawasaki Frontale, while their coach has also changed since, but the Shizuoka side are seeking to showcase an entertaining football to make another deep run in the Emperor's Cup.
Fukui United FC (Fukui) who reached the fifth round in last year's Emperor's Cup, will welcome Oita Trinita (J1) to their home stadium Techno Port Fukui Stadium. The Fukui side have clinched their spot into the third round in a dramatic fashion, after scoring the equaliser and go-ahead goal during the additional time of their second round fixture against Ventforet Kofu (J2). With the likes of KIMURA Kensuke, OKUNO Shohei, and KANEMURA Kenshiro making their return, the team will seek to repeat their feat from last year.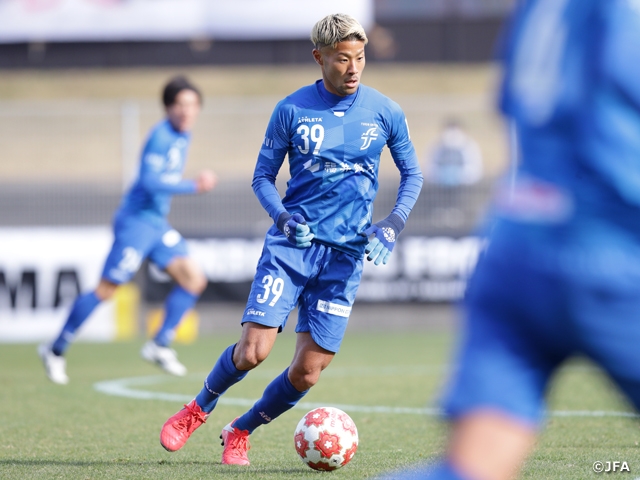 The only university side left in this year's competition are Juntendo University (Chiba), who came from behind in overtime to secure their win over FC Tokyo (J1) in the second round. With the Emperor's Cup being a stage for the student players to showcase their abilities for the professional clubs, the players will certainly be prepared to leave everything on the pitch.
Please stay tuned for another round of intense battle at the Emperor's Cup.
Emperor's Cup JFA 101st Japan Football Championship
【1st Round】Sat. 22, Sun. 23 May [Backup date: Mon. 24 May]
【2nd Round】Wed. 9, Wed. 16 June
【3rd Round】Wed. 7 July [Backup date: Wed. 14 July]
【Round of 16】Wed. 18 August [Backup date: Wed. 13 October]