NEWS
The top three teams of the Nadeshiko League to make appearance from the second round of the Empress's Cup JFA 43rd Japan Women's Football Championship
02 December 2021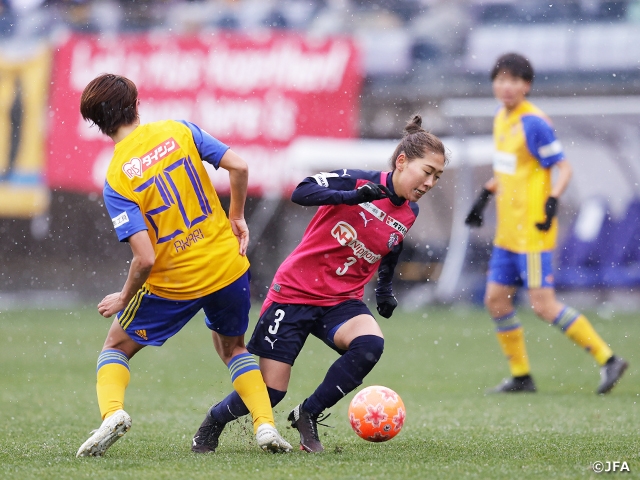 The second round of the Empress's Cup JFA 43rd Japan Women's Football Championship is scheduled to take place on Saturday 4 and Sunday 5 December. The 17 teams that won the first round will be joined by three seeded teams to compete for their chance to advance to the third round.
The three seeded teams that will enter the tournament from the second round are the top three teams of the restructured Nadeshiko League. Iga FC Kunoichi Mie (Nadeshiko1/Mie) showed their dominance to win the league title with a 12-point lead over second place. At the second round, they will face University of Tsukuba (Kanto/Ibaraki), who caused an upset in the first round by beating Veertien Mie Ladies (Tokai/Mie) with a late goal scored during additional time.
Along with the league leaders Iga FC, second place Sfida Setagaya FC (Nadeshiko1/Tokyo) and third place Cerezo Osaka Sakai Ladies (Nadeshiko1/Osaka) are also set to enter the tournament from the second round. Sfida Setagaya will be facing Waseda University (Kanto/Tokyo), while Cerezo Osaka is set to face Japan Soccer College Ladies (Hokushinetsu/Niigata).
Fixtures between Nadeshiko Division one teams are also scheduled this weekend, as AS Harima Albion (Nadeshiko1/Hyogo) will clash with NGU Loveledge Nagoya (Nadeshiko1/Aichi) at Miki Athletic Stadium, while NHK Spring Yokohama FC Seagulls (Nadeshiko1/Kanagawa) and Orca Kamogawa FC (Nadeshiko1/Chiba) are set to face each other at Maruoka Sports Land.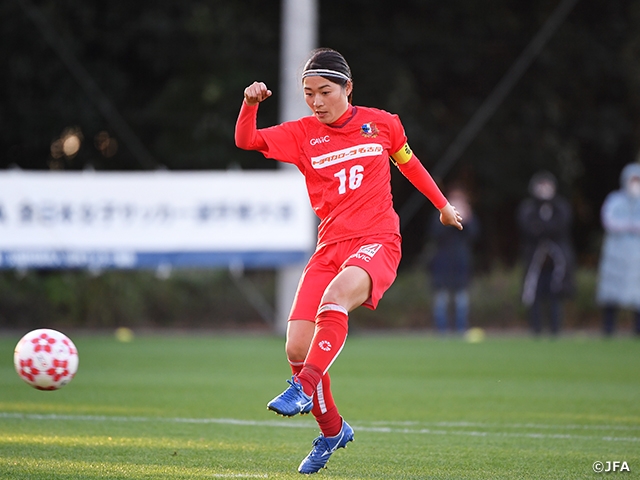 A derby match between JFA Academy Fukushima (Tokai/Shizuoka) and Shizuoka SSU Asregina (Tokai/Shizuoka) will take place at Seihoku Park Ishinomaki in Miyagi. For the Nadeshiko Division two champions Fukushima, third place Shizuoka SSU is the only team that handed them a loss this season, making this an enticing fixture between two rivals from the same category.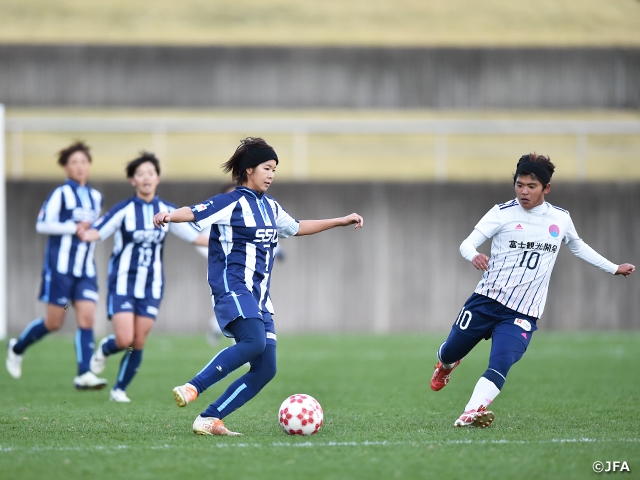 Tokuyama University (Chugoku/Yamaguchi), who defeated Yamato Sylphid (Nadeshiko1/Kanagawa) in a penalty shootout, will challenge Fukuoka J. Anclas (Kyushu/Fukuoka) at the second round. It will be interesting to see if the university side can win back to back matches against teams from the Nadeshiko League.
Fujieda Junshin High School (Tokai/Shizuoka) will face Konomiya Speranza Osaka Takatsuki (Nadeshiko1/Osaka), while Diosa Izumo FC (Chugoku/Shimane) will square off against another team from the Chugoku region, Ange Violet Hiroshima (Nadeshiko1/Hiroshima). Tournament debutante SEISA OSA Rhea Shonan FC (Kanto/Kanagawa) will go head to head against Nippon TV Tokyo Verdy Menina (Kanto/Tokyo).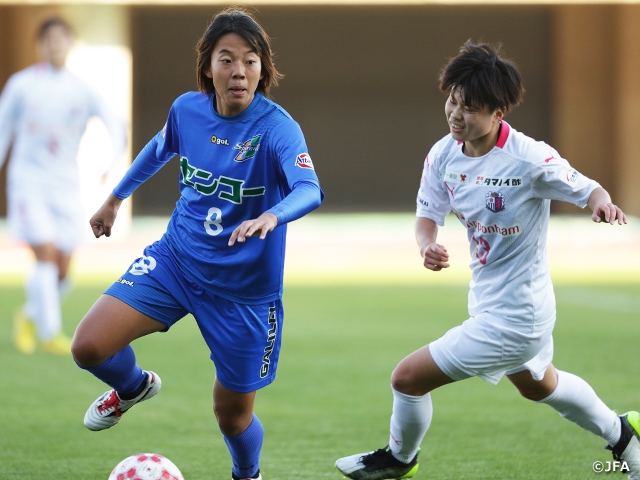 Please stay tuned to find out which 10 teams will claim their ticket to the third round.
Empress's Cup JFA 43rd Japan Women's Football Championship
Tournament Duration: Sat. 27 November 2021 - Sun. 27 February 2022
【1st Round】Sat. 27, Sun. 28 November
【2nd Round】Sat. 4, Sun. 5 December
【3rd Round】Sat. 11, Sun. 12 December
【4th Round】Sat. 25 December
【Quarterfinals】Wed. 29 December
【Semi-Finals】Wed. 5 January 2022
【Final】Sun. 27 February 2022