NEWS
Shonan Bellmare to represent Japan at an International Title match - J.League YBC Levain Cup / CONMEBOL SUDAMERICANA Championship Final 2019 Kanagawa
05 August 2019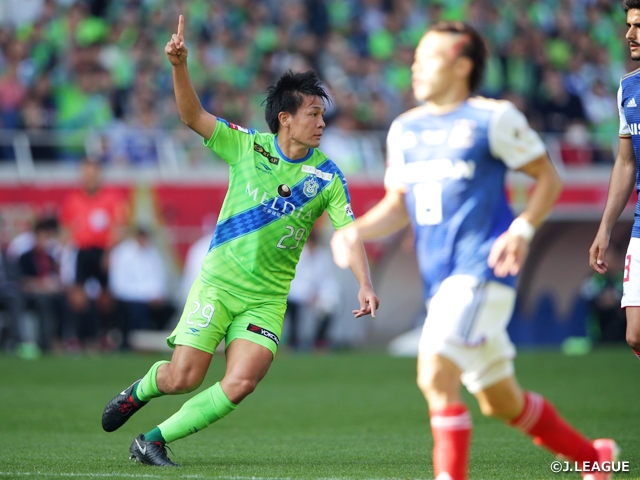 The J.League YBC Levain Cup / CONMEBOL SUDAMERICANA Championship Final 2019 Kanagawa is about to kick-off at Shonan BMW Stadium Hiratsuka on Wednesday 7 August. While the Brazilian powerhouse, Athletico Paranaense earned their spot into the title match by winning the CONMEBOL SUDAMERICANA for the first time in 2018, Shonan Bellmare has also claimed their seat by winning their first J.League YBC Levain Cup title last year.
Despite their slow start at the tournament, Shonan Bellmare gradually picked up their pace to advance through the group stage as the group's runners-up. After taking down the first leg of the play-off match against Vegalta Sendai 3-0 at home, Shonan Bellmare lost the second leg 1-3 at Yurtec Stadium Sendai, but still managed to clinch the Prime Stage with an aggregate score of 4-3.
With KANEKO Daiki scoring goals in both legs of the quarterfinals against Cerezo Osaka, the team marked a win and a draw to advance through to their first semi-finals in 22 years where they faced Kashiwa Reysol. After drawing the first leg 1-1 at Kashiwa, the two sides showcased another heated battle in the second leg, where the score remained tied after overtime. With the match being left to be determined by penalty shootouts, it was Shonan Bellmare who prevailed at the end to advance to the final.
At the tournament final, Shonan Bellmare squared off against Yokohama F. Marinos. It was Shonan Bellmare who took the initiative, as they fired multiple shots from the early minutes of the match. In the 36th minute, SUGIKOKA Daiki struck a wonderful shot from midrange to give Shonan Bellmare the lead. It was Yokohama F. Marinos who showed dominance in the second half, but Shonan Bellmare displayed great persistency to keep the clean sheet and claim their first ever J.League YBC Levain Cup title.
In retrospect, Shonan Bellmare utilised a total of 32 players throughout the tournament, giving young players and players who weren't getting many minutes in their league matches, the opportunity to play on the pitch. Despite their approach to distribute the playing time to various players, the team showcased their core basis of "out running the opponents" and "competing for the ball" throughout the tournament. The club's first ever title came in the season of their 50th anniversary, proving that the club has raised the overall level of the franchise.
This season, Shonan Bellmare has been eliminated at the group stage. With many players suffering injuries, the team has faced a rough patch of the season, including a five game losing streak. The team has shown signs of recovery since then and started off the second half with back-to-back wins. With the title match being scheduled between their league matches, it will present the club with a huge challenge, but led by coach CHO Kwi Jae, Shonan Bellmare will certainly showcase an entertaining match with their strong determination towards victory.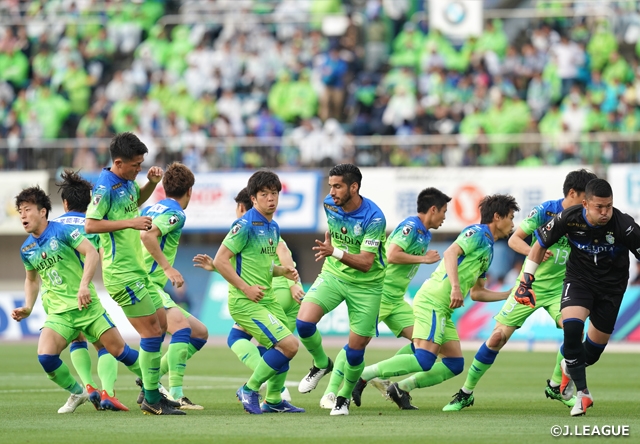 Players' Comments
GK #1 AKIMOTO Yota
The South American teams consists with many talented players and their ability to score goals at the final third is very high. On the other hand, we are capable of outrunning our opponents and work extremely hard for the entire 90 minutes, so we hope to prove that in this match. As a goalkeeper, I hope to link-up with the defence line to provide solid defence, while initiating the team's attacks from my position. It's interesting to see how much we can compete against a South American team. We hope to prepare ourselves well so that we can add another history to our club by winning an international title.
DF #8 ONO Kazunari
I have played with RONY at Albirex Niigata before, and he has tremendous speed, so we must be very careful against him. We tend to maintain a high defence line, so we must make good decisions and position ourselves where we can cover each other. If we give too much space to our opponents, they will make us pay for it, so we must be alerted at all times. Compared to the J.League matches, we will be facing enormous amount of speed and power in this match, but I am excited to face such team, especially with my former teammate on their side. We will enter the match with a strong intention to win the match and claim the title.
FW #9 IBUSUKI Hiroshi
Our approach will not change in this match. We will try to force turnovers from our front line, work hard, and make quick transitions to initiate our attacks. However, the whole situation is going to be totally different, so I hope to keep my composure at this title match. I feel like we can find our rhythm by applying aggressive pressure from the front line. In that sense, if I am given the opportunity to play, I will give my best efforts to allow the team to play our usual game. My former teammate Rony is on their side and I am very much looking forward for this match.
FW #20 CRISLAN
Athletico Paranaense is the team where I started my professional career as a football player. Coach Tiago NUNES used to be the coach for the youth teams, and I know players like SANTOS, Leo PEREIRA, and Rony. They are a very offence-minded team, but they are also capable of playing a European style football where they keep themselves organised and compact to take control of the ball possession. I am sure that the match will be played with a very fast pace and their ace, Marco RUBEN, will certainly play a key role in this match, so we must be well aware of him.

J.League YBC Levain CUP/CONMEBOL SUDAMERICANA Championship Final 2019 Kanagawa
Tournament Date: Wed. 8 August 2019 19:00
Tournament Venue: Shonan BMW Stadium Hiratsuka, Kanagawa
Tournament Information