NEWS
"Saitama Derby" to take place in the EAST while Hiroshima and G. Osaka try to extend undefeated streak in the WEST - Prince Takamado Trophy JFA U-18 Football Premier League 2021
01 July 2021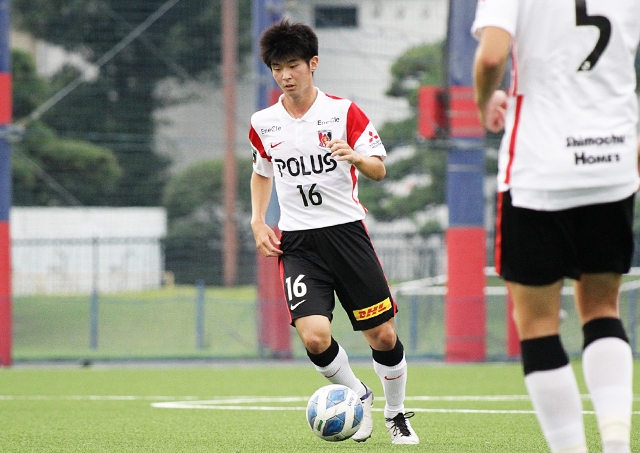 The ninth sec. of the Prince Takamado Trophy JFA U-18 Football Premier League 2021 will take place on Saturday 3 and Sunday 4 July.
EAST
One week after seeing their winning streak end at seven, first place Aomori Yamada High School (Aomori) will welcome FC Tokyo U-18 (Tokyo) at home. The Aomori side will try to recoup their defence to get back on their winning ways.
Yokohama F.Marinos Youth (Kanagawa) will face Ryutsu Keizai University Kashiwa High School (Chiba). With the Yokohama side seeking for their third straight win, the defence led by SUWAMA Kosei (#3) will be the key to their success, as they will be challenged by the high pressing Ryutsu Keizai Kashiwa offence.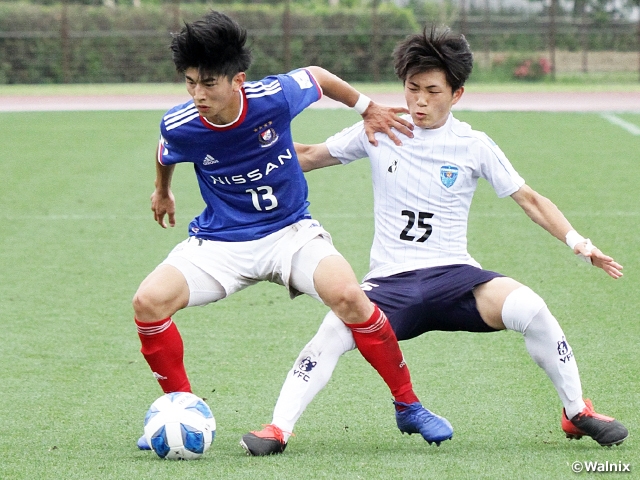 Following their big win against Aomori Yamada, Kashiwa Reysol U-18 (Chiba) will square off against their prefectural rival Funabashi Municipal High School (Chiba). Led by MEIE Hidetaka (#9) who scored a brace against Aomori Yamada last week, the Kashiwa side will seek to earn their first back to back victories this season.
Yokohama FC Youth (Kanagawa), who have struggled against the top tier teams of the league, will play against second place Shimizu S-Pulse Youth (Shizuoka). The Yokohama side will try to tighten up their defence to grab the momentum of the match.
The Urawa Red Diamonds Youth (Saitama) will square off against Omiya Ardija U18 (Saitama) in the "Saitama Derby." Omiya won this matchup last season, with the game winner scored by YAMAZAKI Rin (#10). While the line-up has changed dramatically for Omiya, Urawa has returning players including KAWASAKI Atsushi (#1) and KUDO Kota (#4), as they seek to get even with their prefectural rival.
WEST
Kyoto Sanga FC U-18 (Kyoto) have been kept winless in their first four match thus far, but led by their GK OKADA Shuki (#1), the Kyoto side will seek to earn their first win when they face Nagoya Grampus U-18 (Aichi) this week.
Sanfrecce Hiroshima F.C Youth (Hiroshima) will welcome Cerezo Osaka U-18 (Osaka) to their home field this week. Hiroshima have started off the season in great form, as their offence has scored the second most goals in the WEST, while their defence has kept four clean sheets in six matches. They will seek to earn their fifth win when they face the Cerezo side who have lost two matches in as many matches played this season thus far.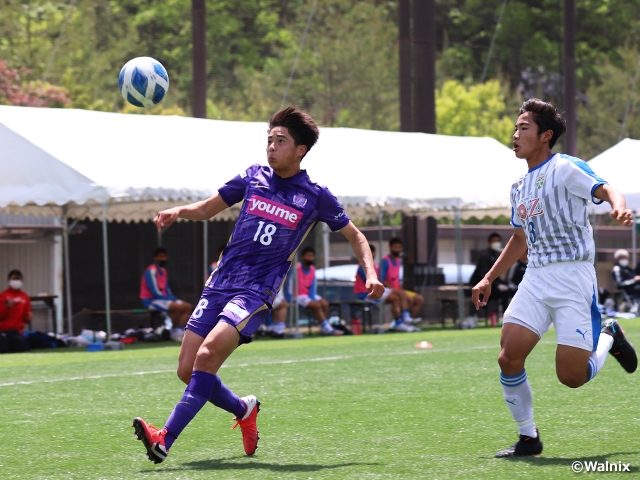 After starting off the season with a win, Jubilo Iwata U-18 (Shizuoka) have been kept winless in the proceeding three matches. They will welcome Vissel Kobe U-18 (Hyogo) at home, where their ace NISHIMURA Hinata (#10) will try to propel the team to earn their second win of the season.
Two Kyushu sides will clash this week as Ozu High School (Kumamoto) and Higashi Fukuoka High School (Fukuoka) are in line to face each other. After playing five matches, Ozu have picked up their rhythm through their solid defence to earn themselves eight points thus far. KAWAZOE Taiki (#4) and SATO Ryusei (#1) will try to add to their tally against their regional rival this week.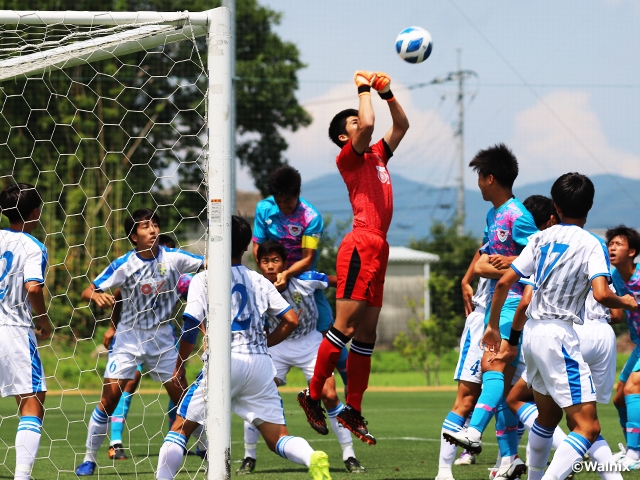 Gamba Osaka Youth (Osaka) have played only three matches so far but scored a total of 14 goals already. Led by SAKAMOTO Isa (#9), who is responsible for half of their goal tally, the team will try to extend their winning streak when they face Sagan Tosu U-18 (Sagan) at home this week.
Prince Takamado Trophy JFA U-18 Football Premier League 2021
League Duration: Sat. 3 April - Sun. 5 December 2021