NEWS
With their deep history with the J.League, Athletico Paranaense seeks for their 2nd International Title at the J.League YBC Levain Cup / CONMEBOL SUDAMERICANA Championship Final 2019 Kanagawa
06 August 2019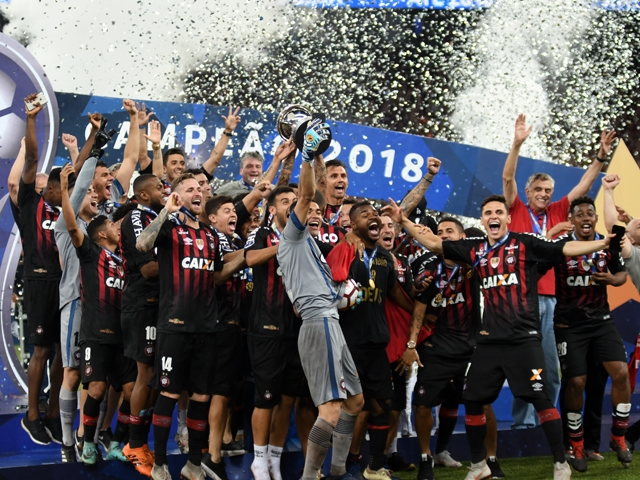 The J.League YBC Levain Cup / CONMEBOL SUDAMERICANA Championship Final 2019 Kanagawa is about to kick-off at Shonan BMW Stadium Hiratsuka on Wednesday 7 August. The J.League YBC Levain Cup champion, Shonan Bellmare will welcome the champion of the CONMEBOL SUDAMERICANA 2018, Athletico Paranaense.
Athletico Paranaense is a prestigious club team in Brazil, established on 26 March 1924. The word "Paranaense" means "from the state of Parana" in Portuguese, as the team is based in Curitiba, the state capital of Parana. Curitiba has a deep rivalry with Coritiba, a city where MIURA Kazuyoshi used to play, and their derby matches, called the "Atle-Tiba," are one of Brazil's most heated derbies.
Although this will be their first ever match played in Japan, the club has deep roots with the J.League. Many players who have worn the red and black jerseys of Athletico Paranaense have played in the J.League, such as Lucas SEVERINO (FC Tokyo and Gamba Osaka), Alex MINEIRO (Kashima Antlers), and WASHINGTON (Urawa Red Diamonds and Tokyo Verdy). The club also owns one of the best football facilities in Brazil, and Albirex Niigata has held their training camp at their facility in the past. Their opponent at the title match, Shonan Bellmare, also has a former player of Athletico Paranaense, as CRISLAN used to play for the club. The Brazilian striker shared his excitement to face his former team as he mentioned, "the match will be a very fast paced match."
After taking down their first ever Campeonato Brasileiro Serie A title in 2001, the club didn't see any success at major competitions, but their drought ended in 2018, when they claimed their first international title at the CONMEBOL SUDAMERICANA. They prevailed in a match that went into penalty shootouts against the Colombian side, Atletico Junior at the final. Athletico Paranaense's ace at the time was PABLO, who also used to play for Cerezo Osaka.
Led by coach Tiago NUNES, Athletico Paranaense is a hardworking team that has a well organised defence. Their basic formation is 4-1-4-1, but they are capable of shifting to 4-4-2 when defending their territory. They have great speed upfront, as former member of the Argentina National Team, Marco RUBEN, and RONY, who used to play for Albirex Niigata, can initiate fast breaks to create opportunities.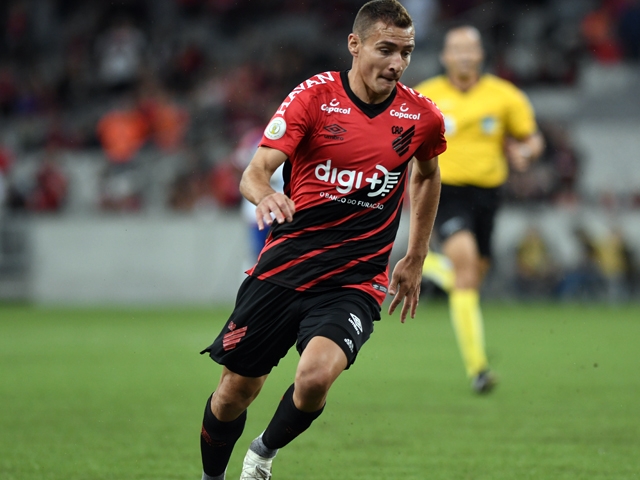 The club also consists experienced players like Luis GONZALEZ, who played in the 2006 FIFA World Cup Germany as a member of the Argentina National Team. Their defensive midfielder, WELLINGTON, has played against Kashima Antlers in Japan as a member of Sao Paulo FC in 2013. Wellington shared his take on the match against Shonan Bellmare, "Japanese football has improved dramatically over the years. It will be a very close match."
Athletico Paranaense has a nickname of "Furacao," a Portuguese word for "typhoon." The Furacao has arrived in Japan to swipe away their second international title, and their motivation is high.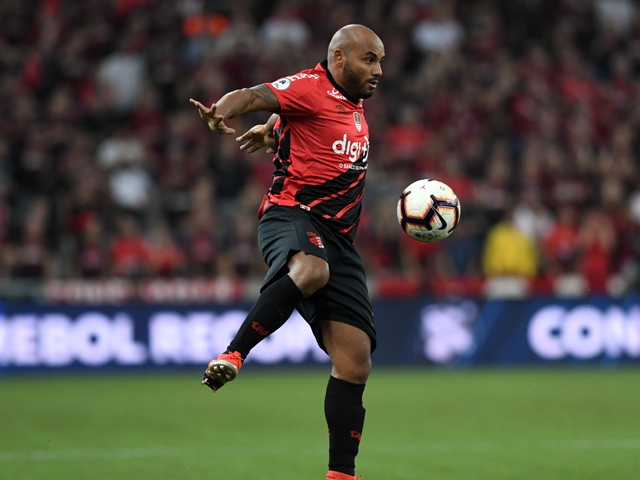 Players' Comments
DF JONATHAN CICERO MOREIRA
I have played with NAGATOMO, who currently plays for Galatasaray S.K., for four years at Inter Milan, but he did not tell me much about the J.League. I have the impression that the Japanese players are very skilful, and they have great endurance as well. Athletico has an attack minded football style with plenty of ball movements and high pressure. We are very thankful for the warm hospitality presented by the Japanese people. We hope to showcase a spectacular match for the fans of Japan.
MF BRUNO DOS SANTOS NAZARIO
This is my first time visiting Japan, but I am very grateful of the warm hospitality provided by the Japanese people. We feel very fortunate to be given the opportunity to play in this cup match and it is a wonderful event for the club history as well. We hope to showcase an exciting football match for the Japanese football fans.

J.League YBC Levain CUP/CONMEBOL SUDAMERICANA Championship Final 2019 Kanagawa
Tournament Date: Wed. 8 August 2019 19:00
Tournament Venue: Shonan BMW Stadium Hiratsuka, Kanagawa
Tournament Information