NEWS
JFA Academy Kumamoto Uki hold final selection exams
09 December 2014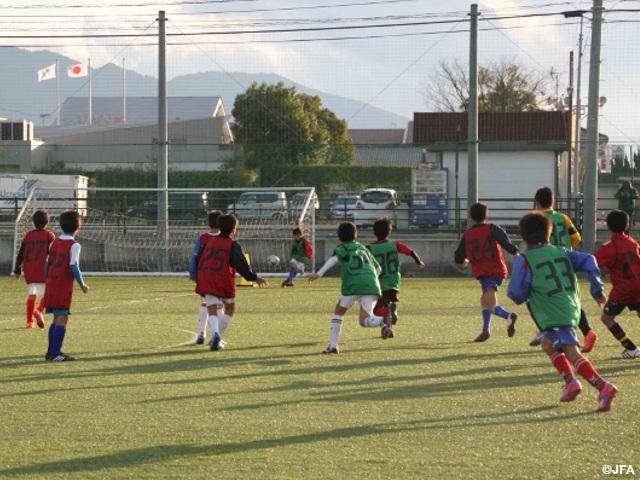 The Japan Football Association (JFA) Academy aim to grow global-standard persons who can truly lead the society as well as in football, emphasizing on educating their humane parts, to develop them into the international stages. At the JFA Academy Kumamoto Uki, which incepted in 2009, will have their seventh-term students. They held the final selection for three days between 5 and 7 December.
The examinees went on to experience the daily life at the Academy, and had an activity in which they tried to resolve issues cooperating with other members in the group works. In the practical tests (games and physical tests), they worked as hard as they could. The Academy members supported to carry out the selection.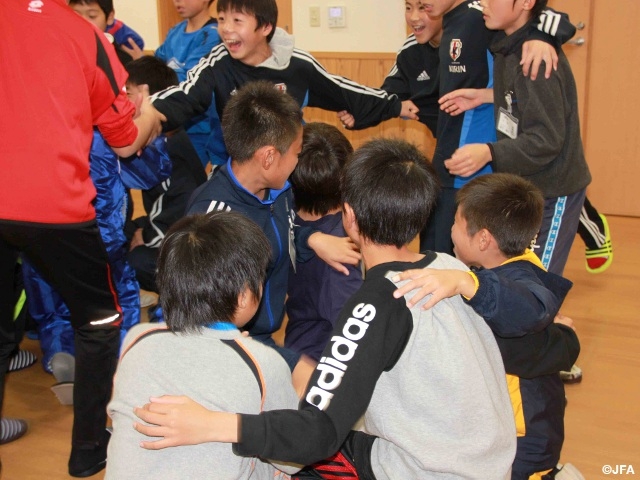 Comments from players
HAYASHIDA Ryuga (6th term student/junior high freshman, JFA Academy Kumamoto Uki)
At the final selection, we supported in things like the cool downs after the games. Since we'd experienced setting up the tents and courts and preparing the water tanks a few times before, we were able to do it smoothly. For the cooling down, we showed how we usually are doing every day at the Academy, and were able to tell the participants where they should extend with their muscles. Through this experience, we were able to think of what we should be aware of, such as setting up the sites and cooling down, again.
OTA Shun (6th-term student/junior high freshman, JFA Academy Kumamoto Uki)
By supporting the final selection, we were able to get to know how difficult it was for our senior members to usually teach us. Especially at the final selection, it's important to have supports on daily life, not just football. When we prepared the bed space, I became worried if I was telling the participants how to do it easy enough. For the time management part, I took advantage of the experience that our senior players tell us every day, we told the participants earlier so they wouldn't be late, and they got to change their cloths and prepare their meals quickly. With this experience in mind, I would like to capitalize on it for my daily life.