NEWS
JFA Academy Fukushima spend time with JFA Academy Fukushima during Gotemba trip
04 September 2014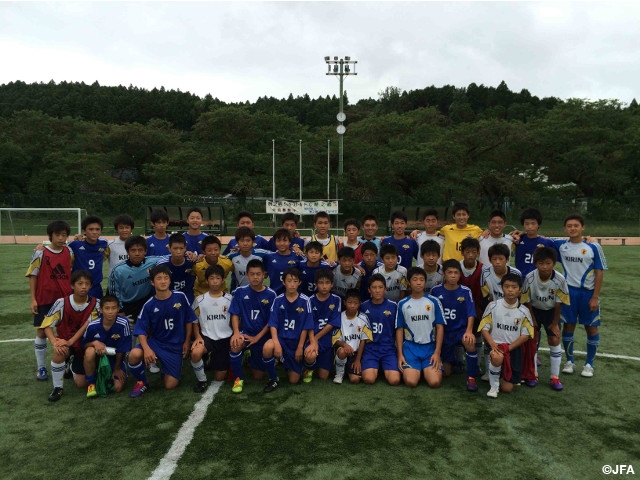 The JFA Academy stresses not only football itself but also education of the human side of its players in order to foster human resources who can lead the society with global standards. Here we would like to report the interactive activities with JFA Academy Fukushima at the Gotemba trip during students' summer vacation.
Comments
MIYAGAWA Shinichi, U-14 coach of JFA Academy Kumamoto Uki
All the second grade students of junior high school had a trip of two nights and three days. The philosophy of the JFA Academy is "to foster human beings who always (no matter when and whether in Japan or other countries) work on anything with positive attitudes and act with full of confidence." Even from two different locations, players got quite a bit of inspiration through the interaction with ones from another academy who also play football, study and live in a dormitory under the same philosophy.
INSHIHARA Shunya (JFA Academy Kumamoto Uki 5th term)
We managed our time schedule off the pitch by back-calculating the time to have breakfast, to turn off the light at night and so on. We sometimes couldn't be punctual as we tried to be, but we learned how important the back-calculation is through the experience. I will try to back-calculate my life based on my future dream and think about how I can spend my time.
IZUMI Taiki (JFA Academy Kumamoto Uki 5th term)
In the match during the trip, I could get the ball by putting my body to an opponent before the ball reaches us. I've always tried to do that. But I couldn't control and pass the ball under high pressure with my non-dominant leg. I will keep trying to use my non-dominant leg in practice every day.